Blog Construction Update
Eight more podcasts (audio recordings) are now available on Motah Chronicles. To listen to any podcast, click on the link below, scroll to the bottom of the entry, and click on the "Play" button of the embedded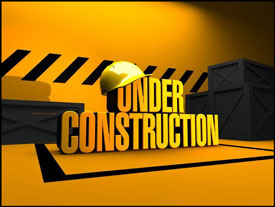 media player. In chronological order, the podcasts include:
Interplanetary Soul Elements, channeled by Rebekah of Venus and Dr. Hannibal/St. Germain on January 11, 2012.
Hieronic Suffusion of Light Body, channeled by St. Germain/Dr. Hannibal and Conrad on January 25, 2012.
Interplanetary Orientation of Astrals, channeled by Rebekah of Venus and Leonora on February 15, 2012.
Saturnian Council Liaison, channeled by Jontel and Dr. Hannibal on February 29, 2012.
Step into the Light, channeled by Lord Uriel and Dr. Hannibal on March 7, 2012.
Penultimate Transmutation, channeled by St. Germain on March 14, 2012.
Make All Things New, channeled by Sananda and Nada on March 17, 2012.
Crystalline Diamond Beacon, channeled by Lord Uriel, Dr. Hannibal and Nada on May 27, 2012.
In my ongoing reconstruction of Motah Chronicles, I am uploading podcasts in reverse chronological order, going backwards in time. As more podcasts become available (76 in all), I will keep you posted.
For other podcasts already uploaded, see listing of "Recent Posts" on the right sidebar.
Urgent note on blog images: Just when I thought everything was going swimmingly with redoing my blog on WordPress, a new disaster has struck!
When I transferred all of my blog posts (five years' worth) from GoDaddy Quickblogcast into WordPress last April, the images (artwork and photos) were originally transferred. The HTML code for those .JPG files referenced a GoDaddy server (images.quickblogcast.com) where they were stored.
All of those images (over 500) continued to be displayed on my new WordPress blog — that is, until tonight!
GoDaddy has just informed me that, in conjunction with ending their Quickblogcast accounts (my old blog), they also have finally pulled the plug on the server that stored the images. Consequently, those previously referenced images will no longer display on this new WordPress blog!
That means that, in order to display all those images on entries going back five years, I will have to reupload them manually into WordPress (fortunately, I have a copy of each .JPG image file on my computer). This formidable task will take a long, long time to complete!
So, when you click on a link, or search the archives of those older entries (prior to April 2014), don't be alarmed when you see only text displayed (but with blank gaps where the images should be).
Please bear with me as I gradually correct this situation. Many of the images are photos from the Mark-Age archives, as well as wonderfully inspirational cosmic artwork courtesy of Australian artist Hartmut Jager, who generously has contributed to Motah Chronicles from the very beginning.