Blog Subscriptions
If you had subscribed to Motah Chronicles prior to August 1st, you will need to resubscribe if you want to continue to receive automatic e-mail notification of blog postings. (Subscriptions are free.)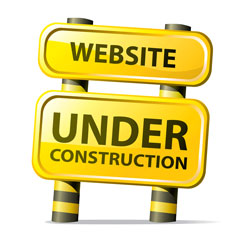 On August 1st, in an attempt to repair a separate problem at the suggestion of tech support, I inadvertently erased all e-mail subscriptions!
However, if you have subscribed on or after August 2nd, then your subscription is set. No new action is required.

I know exactly what caused the erasure, so I can assure you it won't happen again.
To resubscribe, enter your e-mail address in the "Subscribe" box on the right sidebar, then click the "Subscribe" button. You will receive an e-mail from WordPress. In that e-mail, click on the "Confirm" button to complete your subscription.
Podcasts
When I migrated into WordPress last April, none of my 76 podcasts (audio recordings) were imported. Since then, I have been re-uploading those, going backwards in time.
Right now, all podcasts of channelings posted since January 12, 2012 (starting with Interplanetary Soul Elements), have been restored. But I still have to re-upload 41 more.
In addition, I have re-uploaded 6 podcasts of lectures or meditation broadcasts. Click here.
Over time, I will complete the re-uploads, one by one. You can always check my progress by clicking on the Podcasts line in the "Categories" box on the right sidebar. That will bring up an excerpted listing of all actual (and potential) podcasts.
Images
After I had migrated into WordPress, eventually almost all of the .JPG images (over 500 photos and artworks) prior to April 2014 were disabled, thereby no longer displayed on associated posts. I will have to reinsert these images manually, post by post. That project will take a long time to complete.
Therefore, as of this update, any post you view prior to April 2014 may not appear with images. You might also see strange gaps or blanks within the text where the images are supposed to be.
Hyperlinks
The intra-blog hyperlinks (clickable links that open other posts within the blog itself) also did not migrate into WordPress. I have to repair these manually, redoing the HTML code.
So far, in reverse chronological order, I have repaired all the hyperlinks going back to the post Interplanetary Soul Elements, in January 2012. Hyperlinks in postings prior to that, dating back to June 2009, will not work (although I have repaired a few of those early ones).
So, be aware that if you click on a hyperlink that has not yet been repaired, you will get the "Oops!" page. See this example.
Geek alert! Alternatively, if you do get the "Oops!" page, you can always remove the .ASPX extension on your browser URL address line, hit "Enter," and you will be taken to the right page.
Note: All hyperlinks that point to URLs outside of my blog (for example, links to other websites) are unaffected, and still work.
Thank you for your patience and understanding as blog reconstruction continues.
Enjoy the new Motah Chronicles!