October 11, 2023. HIERARCHAL BOARD MEDITATION. We entered meditation to focus on planetary projections for peace and balance, especially given the turmoil in the Mideast with the start of the Israel–Hamas War. On October 7th, hundreds of Hamas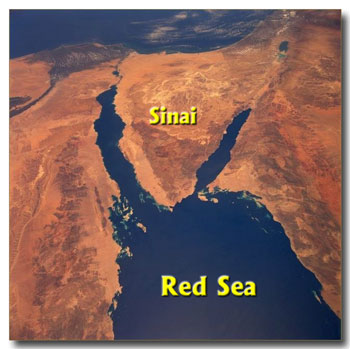 terrorists had invaded Israel from the Gaza Strip and had killed 1,200 Israeli citizens, including many women and children. Numerous unspeakable atrocities were committed in the surprise attack, including the beheading of babies and the slaughter of innocents. Hamas also took back into Gaza an estimated 150 hostages. Among the dead are a couple dozen American citizens; other Americans are either missing or have been taken hostage.
Israel has declared war against Hamas and vows to eliminate the terrorist organization. They have begun strategic airstrikes and have amassed troops on the Gaza border, in preparation for a full-scale invasion.
Soon after we said the Lord's Prayer to begin, I was linked in light-body consciousness with Lord Michael, Archangel of the First Ray of Will and Power. To my clairvoyant vision, his magnificent form extended several hundred miles high. Standing astride the Middle East, he drew his sword of truth and plunged it into the heart of Israel. With the power of the sword of truth, he decreed the separation of good from evil, of truth from error, and he instilled justice and right action into the consciousness of Earthman. From that center point, the power of the archangel's sword radiated to all countries in the region. As an anchoring point on Earth, I joined Lord Michael in his First Ray projection of the sword (words) of truth.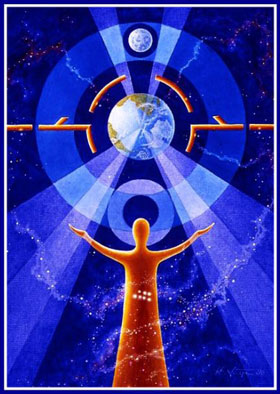 During my light-body alignment with the archangel, I was reminded of part of the vision that Lucia, one of the three children of Fatima, had recorded concerning Mary's appearance in Portugal in October 1917. Explaining the "third secret" Mary had revealed, Lucia wrote: "After the two parts which I have already explained, at the left of Our Lady and a little above, we saw an Angel with a flaming sword in his left hand; flashing, it gave out flames that looked as though they would set the world on fire; but they died out in contact with the splendour that Our Lady radiated towards him from her right hand: pointing to the earth with his right hand, the Angel cried out in a loud voice: 'Penance, Penance, Penance!' " (For a full account of the "third secret," see our text Prophecies: 2000–4000 A.D., pages 64–65.)
After about twenty minutes, Lord Michael receded. Within a few moments, I was overshadowed by Mother Mary. Her vibrational aura, appearing as a soft energy sphere several feet wide, suffused particularly my upper chakras, from my crown through my heart. She was in deep sorrow, weeping for the sins of the soul of man, not only in the Middle East but throughout the world. I was reminded of the Bible verse about Lazarus' death: "Jesus wept." (John 11:35) With my heart expanded, I too was filled with love and compassion.
While in communion with Mary, I recalled one of the messages she had given to others during past light-body appearances. Basically, her warning had been: "The time will come when I can no longer hold back the arm of my son [that is, withhold the action of the sword of truth during the cleansings of the Latter Days]." Her implication to me was clear: "That time is now."
After the meditation, I researched Mary's message of the Latter Days. In an appearance to fourteen-year-old Mélanie Calvat in La Salette, France, in 1846, Mary had warned humanity: "If my people will not submit, I shall be forced to let go my son's arm; it is so strong and heavy that I can no longer hold it up."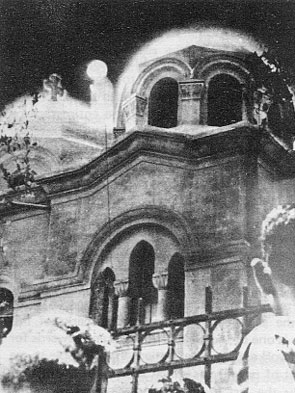 Also, as recorded by Lucia, Beloved Mary had issued this warning at Fatima in 1917: "Proclaim in my name: a punishment will befall the entire human race. . . . What I revealed at La Salette through the children Mélanie and Maximin I repeat today before you. The human race has sinned and trampled with its feet the gift that was bestowed on it. Nowhere does order reign.
"Satan [sin or error] has reached the very highest places and decides the march of events. . . . He will have powerful nations under his empire. . . . If mankind does not take steps to stop him, I shall be obliged to let my son's arm [sword of truth] fall. And then God will punish man far more severely than when He did so by means of the flood. The great and powerful will perish in the same way as the weak and small. . . . A time of severe trials will come." (For the full text of these warnings, see chapter on "Mary Heralds Second Coming" in our text Facts of Life.)
In the Hierarchal Board meditation, after about five minutes, Mother Mary disappeared from my auric field. I then surrounded myself with the violet flame of the Sixth Ray of Transmutation, my home ray. I pledged anew my service to St. Germain/Dr. Hannibal, my master teacher and Chohan of the Sixth Ray. As his disciple, I hold the violet flame in a state of quintessential poise. I help secure the balanced transmutation of Earth during the War of Armageddon in these Latter Days. So be it.
Photos: (1) Red Sea and Sinai from space, courtesy of NASA. (2) Angel's Blessing © by Hartmut Jager. (3) Actual photograph of appearance of Mary atop church in Zeitun, Egypt, 1968.