Channeled via Phillel on February 29, 2012

JONTEL: Shaliel shalom. Greetings, Earthlings, compatriots. I am Jontel of Saturn. Dr. Hannibal/St. Germain has sent me into this force field as special guardian on the Sixth Ray of this channel of light, for I have been assigned as his liaison officer for the Saturnian Council during these light-body anchoring sessions for the Easter cycle of transmutation and resurrection.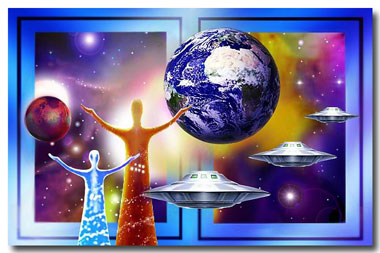 I conveyed to you once long ago that I bring with me certain elements of specialized, enhanced abilities from the Saturnian Council. [1] There are other forces from Saturn with me to assist this unit in these higher downloads of light under guidance of this Saturnian Council. Much of the time we shall remain in the background, as we are guardians and we have special methods for infiltrating these Saturnian elements to enhance your light-body anchoring during this time cycle.

This is all part of Sananda's greater plan at this time to coalesce his light-body brigades on all planes, but especially to be grounded through the so-called 144,000 elect on planet Earth as part of these cleansing and unification procedures for mass consciousness on planet Earth. This new light-body unification amongst the 144,000 is part and parcel of the exponential augmentation of your light-body powers as we proceed during the course of this year, as Hannibal earlier intimated. [2]

We are coordinated fully with all higher plane forces. That includes etheric and celestial; all spacecraft forces, such as your Conrad team guardians through this dome of light; higher astral workers under command of El Morya, including also higher astral Indians who are part of the further grounding of these energies in this hemisphere for actions to come; and, of course, all those light workers on the physical plane that we may inspire to coordinate in these endeavors in the coming months.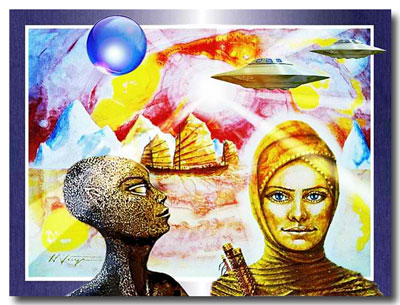 The interplanetary soul elements, so-called, that we recently have brought to bear upon these dimensions of Earthly domain have come at the bidding of the Saturnian Council because this is a solar-system-wide effort to advance this planet, and all planets of the Federation, into the Aquarian matrix, dawning ever more steadily into manifestation also on your realm and into your awareness.

All proceeds expertly under Sananda's command for his I Am Nation in the ongoing externalization of the Hierarchal Board focus on Earth in preparation for his coming again in light-body form. So look to him, as you always do, for your supreme guidance and inspiration and intunements, and continue to follow through as he advised during the recent South America Mission: walk in his footsteps. [3]

We stand ready to infuse these new steps of light-body anchoring into and through this headquarters focus as a pinpointed exercise, to be disseminated also throughout all 144,000 light-worker ranks on this planet Earth. But we have to begin somewhere, and that somewhere is here through this dome of light.

Through this channeled exercise, I also am taking the opportunity to further braid my light-body form through this fellow Sixth Ray disciple of St. Germain. Also, those Saturnian elements and forces who are with me, who are assisting you, are in the act of braiding with this triangulated team and also with all those who come into this focus and all those whom you reach as you go out from this focus.

May God bless you as we further coordinate these hierarchal plans. This is Jontel of Saturn, liaison and stand-in at this moment for St. Germain/Dr. Hannibal, to assure this team that nothing affects this force field that is not of the highest Christ energy and enlightenment. And if anything attempts to infiltrate into this focus, it automatically comes up against this strict and holy transmutation; and therefore the energy cannot withstand the higher light and becomes dissipated and returned to the void.

In this protection we hold you, and have now secured our grounding through this triangulated team for these bombardments of light initiated from the seven chohans and seven archangels of the Saturnian Council of this solar system.

It is my honor and humble privilege to address this team in this fashion, for I too serve the Second Coming of the Christ. Jontel, with hieronic synchronization through this focus, over and out.

DR. HANNIBAL: Dr. Hannibal. It is with my personal blessing that you have heard from my brother Jontel, and I therefore come to assure you that we all have our orders in hand and are proceeding on our assigned tasks, as coordinated through Sananda aboard his ship #10. Sing joyfully unto the Lord, for your hour has come. Hannibal, over and out.
Note: In our Hierarchal Board meditation, we aligned ourselves further with the Easter energy influx, holding in our prayers also the plans for Dr. Robert and MariLyn's trip to Minneapolis later this spring. From the north-central section of the United States, they will anchor the light for greater interdimensional coordination. Also, they will hold a public workshop at a Unity church on May 6th, as well as private healing sessions for several days afterward. [See Robert's Healing Haven blog.]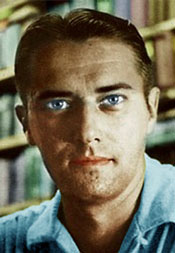 While I was focusing on these projects, I came into mental communion with El Morya. He relayed: "You must stand in for me and the Hierarchal Board here at headquarters while Robert and MariLyn are in Minneapolis. For you must ground solidly into this force field all interdimensional forces of light: celestial; etheric; space brothers and sisters; higher astral workers, including Indian astrals. We will need your firm anchoring point here, in order to hold the polarity balance for the hierarchal work there. I say you must be my stand-in, for it is the same grounding work I would do at headquarters if I were incarnated physically."

Some minutes after my communion with El Morya, Jontel suddenly overshadowed me, appearing to my clairvoyant vision as if clothed in metallic-blue light. His Saturnian presence was invincible. Immediately, he began to prepare my force field for a channeled communication. As is typical, my throat chakra was revved up considerably, and my facial muscles were transfigured with his extraterrestrial vibration. At one point, he levitated my left hand and formed his characteristic signature: the ring finger was bent forward and down, while the thumb and other fingers were upright, splayed apart. (MariLyn later reported that she witnessed this gesture and recognized its source.)

The contact with Jontel greatly transformed my vibration. I had difficulty falling asleep that night and felt washed-out and subtly discombobulated the next day.


Postscript: The initial greeting, "Shaliel shalom," puzzled me. Shalom is Hebrew for "peace," but I could find no meaning for shaliel, although an Internet search revealed that it is apparently a Mideastern name. Indeed, I only spell it that way because that is how I captured it in my mind's eye; although that may be more of a phonetic rendering, as I also was attempting to re-create a sound I sensed clairaudiently.

At any rate, I did discover that the Hebrew name Liel means "God is mine; I belong to God." I do not know what the root sha- would convey.

Perhaps "Shaliel shalom" could be translated, "Peace be unto you who belong to God."

____________________

[1] In his first channeling through me on March 2, 2011, Stabilize Transmutation of Earth, Jontel stated: "I bring with me other contact forces from Saturnian Council who can assist all in this integrated force field."
[2] See Hieronic Suffusion of Light Body, channeled on January 25, 2012.
[3] See Walk in My Footsteps, channeled on October 17, 2011.
Photos: (1) Dimensional Interface © by Hartmut Jager. (2) Time Voyagers © by Hartmut Jager. (3) El Morya/Mark (colorized by Hartmut Jager), 1960, Mark-Age Archives.

LISTEN TO PODCAST: Click on the "Play" button below to listen to the above communication, as recorded live on 2/29/12. This recording was released on I Am Network of Light tape #1044B, for the week of 5/27/12.