Channeled via Phillel on March 7, 2012

LORD URIEL (sung):

Om. Om.
I am light of God. I am Uriel.*
Om. Om.
Peace we give unto you, our charges of Earth.
Come forth with me into the I Am light that you are.
Now it begins.

LORD URIEL (spoken): Hear me, O beloved ones. I am Uriel, in charge of your light-body anchoring on Earth. What a happy reunion it shall be when you rise into the light and stand with us! Can you not imagine the joy that beloved Jesus felt when he arose from his tomb into glorified fourth dimensional state of his Sananda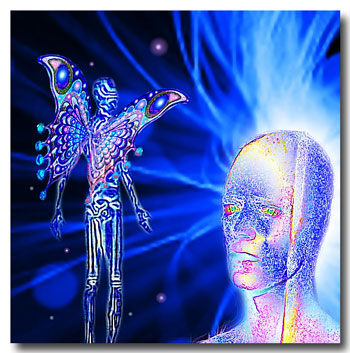 consciousness? We met him at his tomb, as we now meet you at yours. For we are your guardians eternally and are holding the energy matrix for you to step into this light of your I Am.

I call forth to all 144,000 elected ones on this planet Earth, those who count themselves among the Lord. (We do pray it is much more than that symbolic and literal number of 144,000.) We are leading you to your resurrection of I Am beingness within this realm. It starts here and it starts now, for the 144,000 must be strengthened in these weeks leading to the Mass of Easter. For you lead the way, and we lead you.

So, clear the darkness from your minds and step into the light with us, for we are coordinated and as one. Your ascended teachers are with us. They take your hand. They lead you into this light, for they have traversed this path in their own ongoing. They know the path and beckon you to it, as do we of the angelic realm.

It is my Seventh Ray responsibility unto this planet Earth to be the guiding force in your resurrection. So let it be done unto you now, that your strength may be shored up and that you may be assured of our guiding presence in your lives.

By these manifestations we make ourselves known to you, that you may guide others who follow you. We go step-by-step to bring you out of the tomb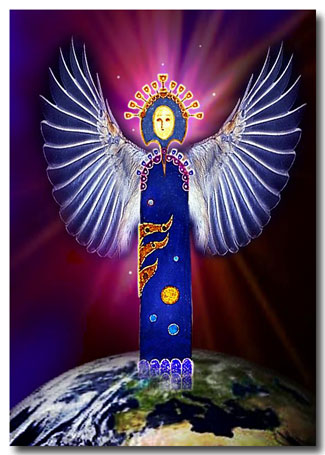 of your third dimensional darkness and into the clarity of fourth dimensional light.

We are hereby setting in motion these accelerations for the coming days as you guide all on planet Earth toward a new resurrection in this cycle of time. I, Uriel, have implanted it here through this I Am Nation focus of light, that the work may begin. May you be enfolded in our eternal peace and love, and may you rest in this divine consciousness all the days of your lives.

I am Uriel, light of God, standing at the door of your tomb. Will you come out and follow me? Amen. [Sung:] Amen. Amen. Om.

DR. HANNIBAL: This is Dr. Hannibal of hierarchal space command. Stand by to receive our signals. We are proceeding on our approach, timetable in hand, to assist you in this cycle of Easter resurrection. Our hieronic instrumentation is finely tuned to your vibrational wavelengths, and we are prepared to amplify these energy streams. May you each go with God. Stay alert. We shall keep you informed as necessary. Dr. Hannibal, with hieronic amplification, over and out.

Note: Early in our Hierarchal Board meditation, Sananda appeared before me in his light body. He wore a blinding white robe and manifested his features as Christ Jesus. Instantly I was infused with his Seventh Ray vibration of love and peace. Placing his hands on my head in benediction, he reaffirmed my responsibilities to him directly as a coexecutive director of the I Am Nation and a communications channel for the Second Coming.

Yet the Master gave me no signal he would channel this night. Indeed, I sensed he was communing also with Robert and MariLyn, blessing them equally.** Under his supervision, we are one triangulated team.

Sananda's presence slowly faded, and for several minutes I quietly absorbed his blessing.

Suddenly Lord Uriel, Archangel of the Seventh Ray, overshadowed me. Aglow with happiness and peace, she too was arrayed in bright white light. I accepted her feminine angelic form into my auric field.

Once I became adjusted to her vibration, she performed universal sign language, synchronously moving my hands to implant energy into the Earth. Using my body as a reference point, she grounded the energy through my chakra system, from top to bottom. She focused her projection first through our I Am Nation force field, then extended it to the 144,000 elect. She revealed that she had come to guide our spiritual resurrection during the Easter cycle.

When she finished the sign language, she indicated she would channel vocally. I double-checked her go-ahead signal. As a mother patiently would reassure her child, she smiled, gently patted me on the head, and said: "Be at ease, Phillel. Let go and let God. I will sing."

Supplementary reading: Arise from Your Tomb.

____________________

* In Hebrew, the name Uriel means "light of God."
** In our sharing afterwards, Robert confirmed that he had been overshadowed by Sananda and Sol-O-Man, and had transferred their Seventh Ray energy to MariLyn and me.
Photos: (1) Elsewhere © by Hartmut Jager. (2) Angel Guardian © by Hartmut Jager.
LISTEN TO PODCAST: Click on the "Play" button below to listen to the above communication, as recorded live on 3/7/12. This recording was released on I Am Network of Light tape #1046A, for the week of 6/17/12.