Channeled via Phillel on April 6, 2011

SANANDA: I am the one you know as Christ Jesus, Sananda, Lord of this World. I have waited unto this auspicious moment to speak to my light bearers on Earth, whom we consecrate as the beloved elect, those who follow the light and the path that I have laid down for your resurrection.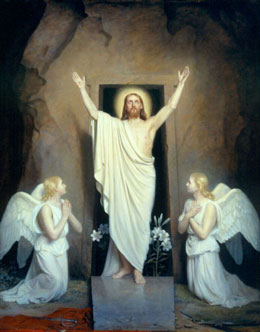 Come out of the tomb, man of Earth, and rise into the light! This is the command I send through my light brigade on Earth, of any and all religious persuasion and spiritual philosophy, occult understanding and New Age calling; East and West combined as one force field for the upliftment of planet Earth in this all-important Easter season of resurrection.

I bring with you the angels to assist you in this new incorporation of your resurrected form; for they are guarding you at all times and are holding all third dimensional elements intact to receive this higher light. Just as they attended me in the tomb, so they attend thee in your tomb, out of which you must now arise to be the blessed peacemakers throughout this Earthly sphere, which quickly now is being propelled into the fourth dimension.

In these weeks leading up to Easter, all our efforts are focused on this ongoing resurrection of your spiritual Selves in and through all lower elements of your third dimensional being, thereby to translate you into the higher frequency whereby you may convene as one body, the Christ, the Son of God, which I hold in representation for you and for each one in this beloved realm.

My hierarchal commanders, Summalt and Dr. Hannibal/St. Germain, have been alerted to the engagement of these new orders to bring to bear this higher frequency development on Earth for your resurrection into the light of your Christ consciousness. They employ all forces under their command to assist you in this transformation, just as those of other higher planes and planets assisted me in my resurrection two thousand years ago.

This always has been an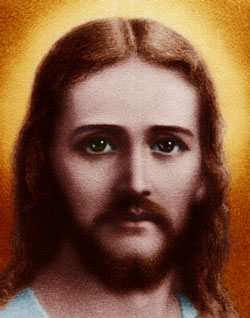 interdimensional and interplanetary and intergalactic endeavor to springboard this planet into alignment with all in this solar system, that we may move into the full expression of the Aquarian Age, now dawning upon this sphere and throughout all these realms.

Be alert! There are many who clamor and who resist, and will attempt everything in their meager power to dissuade you from the accomplishment of your resurrection into the light. But heed not these recalcitrant brothers and sisters, for they know not what they do. Give love for them. Speak to them of the goodness of God. Let there be peace on Earth; and so it begins with me and now continues with you. I send you the legions of higher forces to bolster your faith in this progress.

Receive now the higher elements from within your being, the I Am now in action in and through all aspects of your consciousness on Earth as you demonstrate love in action. Love God and Love One Another. That I have commanded for ages, and I repeat it now at this critical hour. For only through love may you win over the hearts and minds of those who resist this resurrection.

Be ye consecrated in these blessings issued from my realm to you. My benediction rests on the crown of each one who follows my lead. I am Sananda, known as Christ Jesus, but also through numerous incarnations as avatar of planet Earth. So be it. Sananda, signing off. Amen.

HANNIBAL-SUMMALT: This is Hannibal and Summalt, to Sananda's light brigade on Earth. Remain at your battle stations as we approach these next several weeks, for the intensification of this effort of resurrection through the light brigade shall engender a new form of reaction throughout mass consciousness, and potentially also through nature kingdoms who respond to the fluctuations within the thought patterns of mankind.*

Be vigilant. Strike a balanced pose, for we are with you. Hannibal and Summalt, with hieronic assistance, standing by. Over and out.

EL MORYA: I am El Morya Khan, from upper astral regions at my post, on alert status, to my responsible charges throughout the upper astral realms and unto my staff on Earth. We have augmented our protection in response to Sananda's delegated command, and we bring into your presence all those forces of light from celestial, etheric, higher astral regions, and space forces, who thereby may operate as your bodyguards at this delicate stage of transformation.

So, call upon us of the First Ray of Will and Power, as we speak the truth for you and with you to secure your light and the force fields for your resurrection at this Easter cycle. We are attuned to your needs in this procedure, and ask that you also attune yourselves with our signals on your behalf.

Go in the peace of this protection, for I decree all is well. So be it. El Morya Khan.

Note: Soon after we began our weekly Hierarchal Board meditation, an angelic guardian (of the feminine polarity but not Archangel Uriel) appeared behind my right shoulder. Her presence instantly comforted me. She was arrayed in a brightly glowing white robe or gown, which flowed around her as softly undulating energy patterns. Clairvoyantly I saw her immaculate, beautiful face and her golden brown hair, coiffed in short curls. Her appearance reminded me of a figure I've seen in some painting from one of the Renaissance masters, such as Da Vinci or Raphael.

Standing guard at my back, protecting my energy field, several times she bent down and whispered something in my right ear. Though I was not aware consciously of what she said, each time I replied to her, "Yes. Yes. Yes, I will serve."

I sensed angels also assisting the other three in our group: Robert, MariLyn, and Robert's brother, Richard, who is visiting. Particularly I focused on the angel standing directly behind Richard. With rhythmic movements, this celestial being, who seemed clothed in earth tones of green and brown, repeatedly swept clear his auric field, to prepare and to hold steady his vibration.

Amidst these angelic exchanges, St. Germain/Dr. Hannibal suddenly materialized in front of me, as etheric fleet admiral. With a fatherly command, he said: "Phillel, we must now take this up to the next level."

With that came the accelerated clamping of a hieronic space beam on my crown chakra. Then Hannibal and Summalt, acting as a combined force field, overshadowed me. As the space contact increased, they anchored their energy projections through my form. They also performed universal sign language, each displaying his characteristic hand signal.

To my genuine surprise, after the etheric space commanders expertly had conditioned my energy field, Sananda appeared and slowly overshadowed me. Through hand-signing, he formed his J sign, for Jesus. Once I was melded with the Master, he said: "Phillel, will you do what I ask?"

"Yes," I replied.

"Then pick up the mic." I hesitated, wanting to verify that I was receiving accurately. Sananda repeated gently, "Pick up the mic."

I did so, and Sananda began to channel.

____________________
* The next day, April 7th, a magnitude 7.1 earthquake struck Japan. It was the strongest aftershock to occur since the initial mammoth 9.0 quake, tsunami, and immediate aftershocks of March 11, 2011, which killed around 25,000 people.

Photos: (1) The Resurrection by Carl Heinrich Bloch (http://www.carlbloch.org). (2) Sananda/Jesus (colorized by Hartmut Jager), Mark-Age Archives.

LISTEN TO PODCAST: Click on the "Play" button below to listen to the above communication, as recorded live on 4/6/11. This recording was released on I Am Network of Light tape #1020B, for the week of 6/26/11.