Channeled via Phillel on March 22, 2014

SHANTAR OF SATURN: Shantar of Saturn, Tristar commander under Hannibal, on hieronic relay to Motah grounding agents at I Am Nation headquarters. I have occasion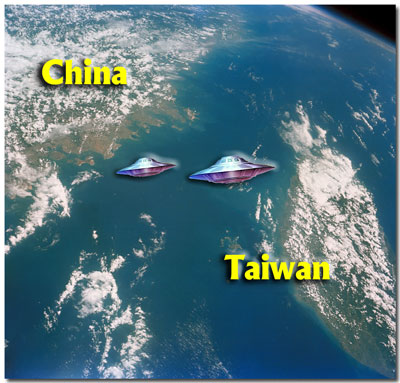 to report on activities of the assemblage of portions of my crew in league with Summalt, aboard his etheric ship #7423, anchored at this moment over Taiwan for projections of light and guidance and protection for our physical traveling team at this temporary way station on the Mission to India. [1]
Tristar elements have been assigned scouting missions over mainland China in order to instill within the collective thought patterns of the Chinese people there a special radiation of transmutation energies to effect accelerated change, both of cultural and governmental components.
In these forays, the special-operations unit has been able to make use of relative clarities of mental and emotional patterns of the free and democratic peoples of Taiwan, in order to piggyback on certain vibrational wavelengths that allow us to make inroads through encrusted thought forms still under Communist domination on the mainland.
You might say that Taiwan affords us a convenient astral and physical portal or window by which we can instill a higher impact of violet, transmuting emanations. In these incursions, our hierarchal thought patterns thus enter previously guarded or forbidden zones and latch onto lower thought elements before they have had time to react. In your military parlance, you would say we have struck them behind the lines before they knew what hit them.
Our incursions, of course, are of absolute positive, Christ-minded intent and persuasion, guided solely by divine love and brotherhood. We inject Saturnian transmutation special frequencies that promote positive change, essential purification needed in order to propel the entire Chinese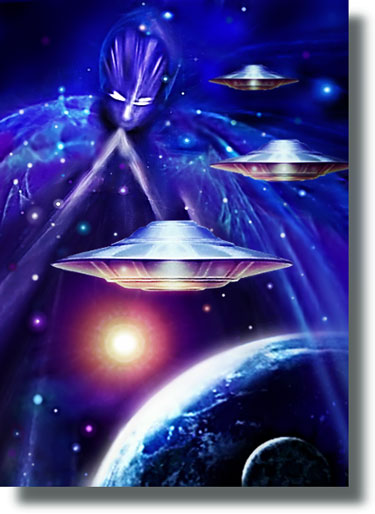 cultural exposition, so called from previous communiqués and actions, into New Age thinking and pattern-setting; that is, love, peace, equality, brotherhood, free and open association with higher plane sources. [2]
These transmutation actions are not without risk, of course, for there remains sizable resistance to the light of spiritual change for the good of all. For benefit of analogy you can relate to, in some respects we are attempting to persuade recalcitrant children who refuse to abide by the house rules. The "house," of course, is the solar system in which we live and move and have our Christ being, with a set of living requirements that befit Christ brotherhood and equality as we enter the New Age.
In these dealings with the children of Earth who resist, at times it is appropriate to use what you term as tough love. For time is running out, and Spirit Itself is resetting the vibrational patterns that henceforth will be acceptable throughout this solar system. Since Earth planet is the laggard, yet must be uplifted quickly, stricter enforcement of spiritual transmutation is appropriately called for.
Naturally, receptive light workers, both in China and throughout the world, welcome these upliftments, for they desire positive change to open up new portals of Christ expression in every sector of activity on planet Earth. And they have eagerly incarnated to perform these various tasks to help propel Earth into alignment with the solar system government and the rest of the associated sister planets of this federated system.
Those who resist the change into higher spiritual enlightenment and activity will have only themselves to blame for their adverse and negative reactions to this higher input of transmutation, and the consequences that karmically will ensue. Those consequences, if not checked and reversed, also could reverberate seismically through the lower kingdoms, who are bonded with the thought patterns of mankind, for good or seeming ill. The nature forces shall respond accordingly.
But we are doing much to help offset the worst of these reactions by suffusing the collective thought forms with as much love, light, peace and balance as possible. So, we request that you join us in promoting only a positive, Christ-minded reaction to the light.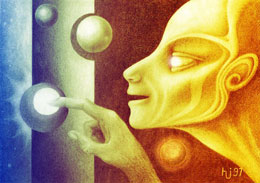 Transmutation and change need not be traumatic or needlessly abrupt, whether operated through the race of man or the lower kingdoms. God, in His infinite wisdom and compassion, provides for the highest good to manifest in evolutionary order. Yet man himself, with free will, must choose that pathway into the light of higher vibrational frequencies that bring true freedom and equality to express as a beloved child of God.
Elements of my Tristar Command unit, under the gracious support of Summalt and his extraterrestrial forces, thus have reported the status of their operations to me, hence to Hannibal, for your conscious awareness and amplification. Our interdimensional teamwork is tightly interconnected, without any loopholes that would dilute the highly energized focus of our hieronic download of light. So be it.
Be duly advised: the avalanche of spiritual change in China has been triggered, and now shall cascade from the astral planes onto the physical as our higher thought patterns of Christ-minded action rush in to supplant the old ways with the new. As Christ Jesus has said, "Behold, I make all things new." [3]
Shantar of Saturnian transmutation forces under Dr. Hannibal, on hieronic relay, transmitting news of the ongoing success of special operations under my assigned priority. Be of good cheer, for the heavens open before you as you rise into the light. Over and out.
Note: Around 12:30 this afternoon, I felt the clamp of a hieronic beam on my crown chakra. Finally, when I sat in meditation at 1:30 p.m., Shantar of Saturn contacted me, informing me he had news to relay. When his signal fully jelled, I sat at the computer at 1:45 p.m. to take his dictation. The transmission ended at 2:45 p.m.

____________________
[1] On this date, Robert and MariLyn were in Taipei, Taiwan.
[2] Chinese cultural exposition: a coded term that refers to the mass thought atmosphere of China. Used initially by Summalt–Hannibal in a channeling on December 28, 2011, Orbit Above Pacific Rim; and again by Summalt on May 21, 2013, Security Teams in Place.
[3] Revelation 21:5 — "And he that sat upon the throne said, Behold, I make all things new. And he said unto me, Write: for these words are true and faithful."
Photos: (1) Taiwan and China from outer space (embedded spaceships © by Hartmut Jager), NASA Archives. (2) Celestial Earth Changes © by Hartmut Jager. (3) Contact © by Hartmut Jager.