Given the coronavirus pandemic, the planetary thought atmosphere is in a high state of agitation and fear. It is our spiritual responsibility as light workers to reach up through the mortal veils of confusion into the steady vibration of the I Am Self, to tap into Divine Mind, and to channel to all on Earth the Christ matrix: peace, love, cooperation and coordination.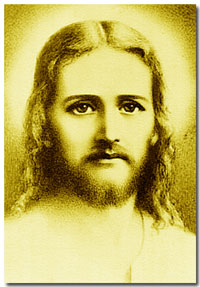 Stay centered in the I Am. Link with all ascended masters, angelic forces, space brothers and sisters of the spiritual Hierarchy. Be an instrument of your Christ Self, and radiate light to the world.
As light workers, the unified 144,000 who have elected to serve the light, we are the spiritual vanguard during the cleansings of the Latter Days. Our thought power, united with all forces of light in the higher planes, will help restore balance.
In this Easter season, focus not on the crucifixion but on the resurrection. For this planetary service have we come as agents of light for the Second Coming program.
Lower astral forces, feeding off the upsets on the physical plane, also are running amok, attempting to add to the sense of havoc. Surround yourself with Christ protection. Project that vibration of harmony and healing to all in your orbit, indeed to all on Earth.
You may wish to review the following blog posts:
Protection Technique: Cocoon of Light
In our books and our bimonthly of I Am Nation News you will find excellent keys to help you hold the proper spiritual focus during this Easter season.
Finally, let us reaffirm the following truth #100 from El Morya/Mark's masterwork How To Do All Things.
A Divine Decree
All is well. Thus it is eternally in the spiritual. This your spiritual Self knows. Whatever outer conditions may appear to be, your real Self always knows all is well. Let this judgment prevail. No matter what may happen, let this be your divine decree: all is well.
Photo: Sananda/Jesus the Christ, Mark-Age Archives.