Meditation Broadcast by El Morya/Mark
To complement the two previous entries on visualization techniques for protection and breathing in of white light, by Nada-Yolanda, I add now the powerful and dynamic vibration of El Morya/Mark,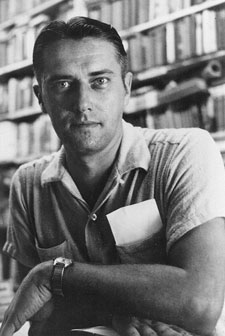 Chohan of the First Ray of Will and Power on the Hierarchal Board of our solar system.
The ascended master El Morya is a consummate exemplar of divine protection. In his recent incarnation as Mark (Charles Boyd Gentzel, 1922-1981), cofounder of Mark-Age, he demonstrated this mastery daily. He insisted that all of us on the staff be vigilant to invoke spiritual protection and assistance for ourselves and others.
Mark's understanding of prayer, decree and visualization was unsurpassed. His metaphysical masterpiece, How To Do All Things: Your Use of Divine Power, has remained our best seller since its first publication in 1965.
From the higher realms, El Morya/Mark continues to assist light workers on Earth and the astral planes for the Second Coming. When you need aid in divine protection, call upon El Morya.
Mark recorded hundreds of cassette broadcasts for our Mark-Age Meditations program (now called I Am Network of Light). The following podcast presents one of his classic themes, "Protection & Assistance," released as tape #50B, for the week of April 21, 1974.
LISTEN TO PODCAST: Click on the "Play" button below to listen to Mark's broadcast on "Protection & Assistance."
Photo: El Morya/Mark, 1960. Mark-Age Archives.