Blog Construction Update
Five more podcasts (audio recordings) are now available for your listening enjoyment. Most of these are interdimensional communications from Zorrah of Neptune, who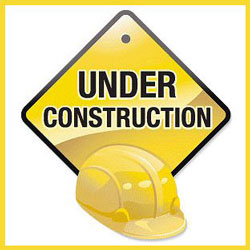 renewed contact with our unit in the spring of 2013, after a forty-year hiatus! They are part of a fascinating series of channelings I received in the run-up to last year's East Asia Mission.
To listen to any podcast, click on the link below, scroll to the bottom of the entry, and click on the "Play" button of the embedded media player. In chronological order, the podcasts include:
Zorrah Returns to Earth, channeled by Zorrah and Glo-Ria on March 31, 2013.
Neptunian Wavelengths, channeled by Zorrah on April 3, 2013.
Magnetic Forces Interlaced, channeled by Zorrah and Nada on April 10, 2013.
Zorrah Completes Braiding, channeled by Zorrah and Glo-Ria on April 24, 2013.
Ready for Spiritual Pickup, channeled by Summalt and Sananda on May 8, 2013.
In the ongoing reconstruction of Motah Chronicles, as more podcasts become available (76 in all), I will keep you posted. For a list of others already uploaded, click here.
Update on Tags & Hyperlinks: So far, I have reinserted tag words (see Tag Cloud on sidebar) and have reset clickable intra-blog hyperlinks going back to December 2012. I only have four more years' worth of postings to repair, back to 2009!
Please note: Since I have now moved my blog into WordPress, if you previously subscribed and wish to continue receiving automatic e-mail notification of new postings, you must resubscribe to Motah Chronicles.
To do so, simply type your e-mail address in the "Subscribe" box on the right sidebar, click "Subscribe" and follow the on-screen instructions. You will receive an e-mail with a link to click to confirm.
Enjoy the new Motah Chronicles!