May 14, 2020. DREAM. In a conference room at an educational facility, El Morya/Mark, accompanied by his staff, led a hieronic coordination meeting with the NASA administrator and his staff. Laying out the master plan for the current cycle, Mark discussed the coordination of hieronic broadcasts for the spiritual awakening of mankind on Earth.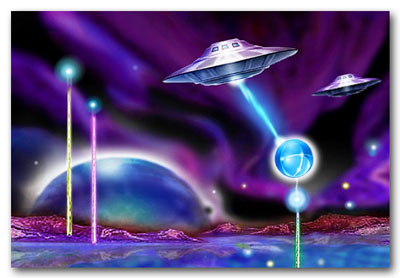 The plan comprises a two-pronged approach. Spacecraft in the higher dimensions, part of the Hierarchy's spiritual space program, project specialized electromagnetic energies (hieronics) in order to raise Earthman's consciousness and vibrational frequency. Etheric activities also coordinate spacecraft materializations in the astral and physical realms. Simultaneously, NASA, which is representative of space programs on Earth, conducts manned and unmanned outer-space explorations from the physical plane.
In effect, both activities, etheric and physical, help to make Earthman "space conscious." That is, they nudge people step by step into an awareness of life beyond the strict confines of the Earth's atmosphere and third dimensional frequency. As they have from the beginning, both programs, guided by spiritual inspiration, operate in coordination interdimensionally to prepare mankind for entrance into the New Age.
As one of Mark's headquarters staff, I too spoke to the group. I sincerely thanked Mark publicly for the important interdimensional work he is overseeing. For hieronic coordination, I added, is the keystone of my spiritual mission for the Federation of Planets. When I finished, Mark expressed appreciation for my words. We enjoyed a close bond.
Interpretation: This is the third in a series of recent dreams (April 15th and 23rd) that show my interdimensional connection with El Morya. The theme of this dream evokes a central focus of my incarnation on Earth as a hieronics channel.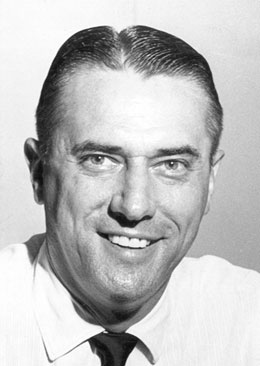 Spacecraft hieronics involves a coordinated program to broadcast higher-plane electromagnetic energies for the transmutation of individuals and groups. In my training under St. Germain/Dr. Hannibal, for thousands of years and numerous incarnations on Earth and elsewhere in this solar system, I have specialized as a clear channel or instrument for hieronic broadcasts to uplift mankind.
My coordination with El Morya is one facet of my mission as a grounding rod, a broadcasting unit of light for these spacecraft transmutation energies. El Morya, in his role as leader of the light workers in the higher astral planes, and also as Chohan of the First Ray on the Saturnian Council (Hierarchal Board, or Council of Seven), is fully coordinated with efforts to raise the vibrational frequency of all life forms on Earth and in the astral planes. For hieronic projections from etheric spacecraft also pass through and affect all life on the astral as well as on the physical. Both realms are being raised simultaneously in order to cleanse the planet and to prepare the collective force field for the Second Coming.
As discussed in Nada-Yolanda's channelings (see Visitors From Other Planets), the spiritual space program is a two-pronged, interdimensional effort. From the higher planes, the Federation of Planets helps to enlighten mankind spiritually and to raise his vibration into the fourth dimension. At the same time, the physically oriented space programs on Earth, such as NASA and other agencies, are helping humanity to break through the veil of past physical restrictions. Both poles, or balanced polarities of action, are needed to raise Earthman's consciousness. After his return, Sananda will inaugurate a new level of coordination so that Earth may rejoin the Federation of Planets.
Note: At the time of this dream I was not aware that NASA, in conjunction with the private company SpaceX, was scheduled to launch the first men into space from USA soil since 2011. Since then, at the end of the Space Shuttle program, the United States had contracted with Russia to launch U.S. astronauts aboard Russian rockets, from Russian soil, to rendezvous in orbit with the International Space Station.
On May 27th, the first launch attempt from Cape Canaveral, Florida, was aborted due to weather. But the two U.S. astronauts were successfully launched on May 30th, a few days later. An exciting new era in U.S. space travel, based on cooperation between government and private enterprise, had begun.
In 2024, the United States hopes to land astronauts once again on the moon.
Supplementary Reading:
Contacting Life in Our Solar System: Part 1
Contacting Life in Our Solar System: Part 2
ETs Have Landed: Prepare for Contact!
Welcome Visitors From Other Planets
Landing Light: A Primer for Space Contact
Photos: (1) Hieronic Projections © by Hartmut Jager. (2) El Morya/Mark, 1967, Mark-Age Archives.