Lecture by Nada-Yolanda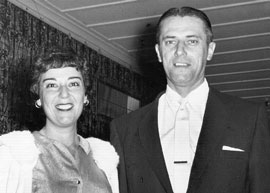 In 1973, Nada-Yolanda and El Morya/Mark, cofounders of Mark-Age, gave a public lecture in Burbank, California, to welcome the space visitors to planet Earth.

"Visitors From Other Planets" was part of a series of University of Life lectures, media interviews, and audio broadcasts to promote the spiritual space program of the Federation of Planets. At the time, Yolanda and Mark were reading the galley proofs of their forthcoming textbook, Visitors From Other Planets (1974).

For more information on the spiritual space program, as received by Mark-Age, see also our textbook Life in Our Solar System.

The following podcast presents Yolanda's half of the lecture. She relates the fascinating tale of her psychic training and interdimensional experiences as a communications channel and a contactee for the space visitors, dating from the 1950s.

Welcome, visitors from other planets!


LISTEN TO PODCAST: Click on the "Play" button below to listen to Yolanda's lecture. Although Mark's lecture is not included on this podcast, both lectures are available on a 1-hr. CD, Visitors From Other Planets, for $10. See contact information here to send for a free catalog.

Photo: Yolanda and Mark, Oakland Peace and Space Convention, 1962. Mark-Age Archives.