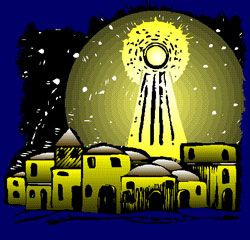 During this holy season of the Christ Mass, lasting through Epiphany, January 6th, may you be filled with the blessings of divine peace, love, joy, and new awakening to the I Am.
As we celebrate the birth of Christ Jesus on Earth, may we all be blessed by the assured promise of Sananda/Jesus' return in light-body form. His Second Coming will be fulfilled in God's time and way, according to the highest good for all on Earth and in this solar system. So be it.
For your meditations during the Christ Mass, enjoy the following entries previously posted on Motah Chronicles.
— Phillel
Prepare for Christmas Influx of Energies
How to Use Influx of Christmas Energies