Training Session with El Morya
April 3, 2023. DREAM. In the living room at I Am Nation headquarters in Davie, Florida, El Morya/Mark requested that I meet with him at 10:30 the next morning (which was to be a Sunday), so that he could help train me on recording broadcasts for our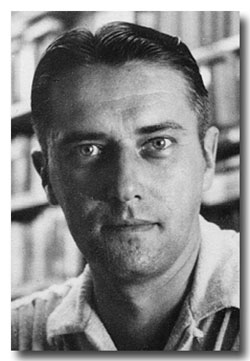 meditation network. He had some helpful tips to share with me, and we could do a practice session together. I agreed wholeheartedly, looking forward to his masterful input. Mark's demeanor was that of a very kind and friendly mentor.
Interpretation: In his incarnation as Mark, El Morya, who is Chohan of the First Ray of Power, was a master at speaking the word of truth. Virtually all of his many inspirational broadcasts for our Mark-Age Meditations network were recorded extemporaneously, without scripts. Delivering timely messages of spiritual principle, he expertly employed decrees, affirmations and visualizations, as per his teachings in How To Do All Things: Your Use of Divine Power.
The Davie headquarters is the last location where I interacted with Mark on this plane, before his transition in 1981. But I also tend to associate the Davie location with the past, the subconscious record, hence the astral planes. El Morya also is leader of the light workers on the astral planes during this Latter-Day program.
Planetary Lotus in Full Bloom
April 9, 2023. Easter Sunday. 10 a.m. MEDITATION. Robert and I gathered for meditation at Trinity House on this Easter Sunday. Immediately after we said the Lord's Prayer to begin, I had a vision of the Earth planet as a lotus flower in full bloom, representing the reception of a new frequency of energies for Easter resurrection. As per Eastern symbolism, it was as if the planet's "crown chakra" and all its energy centers (spiritual temples) were open to receive a new anchoring of higher light.
Partway through the meditation, I thought of my dream of El Morya/Mark earlier this week (April 3rd), in which I was to meet with him the next morning (Sunday) at 10:30 in order to have a training session on broadcasting, and he would share some tips with me.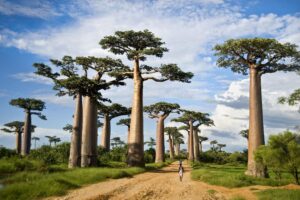 Suddenly I was bilocated to Africa and found myself in a vast plain, probably in East Africa, standing alone near a large baobab tree. I began to anchor the higher energy and to broadcast the light of resurrection to the whole continent. The baobab tree, which is native to Africa, has a large trunk and a tall stature, with branches reaching skyward. The baobab tree seemed symbolic of a sturdy, strong tower through which to anchor and to broadcast light.
Because I was bilocated, I was simultaneously aware of sitting in meditation at Trinity House. For the rest of the meditation I stood on the vast plain and broadcast the resurrection to all in Africa.
I thought that perhaps this bilocation experience, with its powerful projection of light, was in part a fulfillment of the earlier dream of scheduling a training session with Mark, in order to learn and to hone new broadcasting techniques. In the dream, the training session was to take place on Sunday at 10:30. And here it was now Easter Sunday, and we came out of meditation close to 10:30!
Mark-Age Conference for Light Workers
April 12, 2023. DREAM. Mark-Age was holding a conference for light workers. In my apartment, as I prepared for the next group session, a woman attendee named Kimberly Clarke phoned to ask if she could consult with me beforehand. I agreed. Nada-Yolanda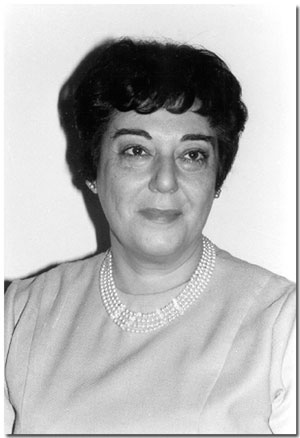 was with me. When Kimberly arrived and began to explain herself, I zeroed in immediately on her problem. She was having a crisis of faith, I told her. She needed to shore up the foundation of her faith in God, for everything else depended on that. I spoke with her very fervently, trying to get her to see the core issue. Nada-Yolanda agreed with my intunement.
After the consultation, Kimberly left and I continued my preparations for the group meeting that was about to begin. Suddenly, Dr. Ken Collins appeared at my door and asked me if I was ready. He was very happy and pleasant, obviously eager to be involved in our conference. He appeared middle-aged, perhaps in his late forties or around fifty. (Last August, when he made the transition, he was in his eighties.) I noticed that he was wearing a brown long-sleeved shirt, over which he had pulled a white short-sleeved T-shirt. Then I awoke.
Interpretation: This is my first dream contact with Ken since last August, a few weeks after his transition. [See Planetary Mergings.] Upon awaking, my first impression was that his unusual combination of brown and white shirts indicated a blending of Earth (grounding) and heaven (spirituality, purity, Seventh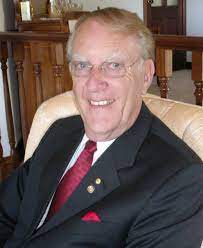 Ray love). Perhaps it represented his ability to connect interdimensionally, to stand astride astral and Earth planes, to operate in a balanced fashion with both vibrational frequencies. His attendance at the conference shows his close link-in with the Hierarchy's work in the astral planes. It is a good sign of his coordination, his ongoing soul mission. Also, his younger appearance attests to his progressive adjustment on the other side since his transition.
Nada-Yolanda's presence is also a clue to the Hierarchy's coordination with light workers on the higher astral planes. Given her work on the Karmic Board as a record keeper of souls, she continues to guide and to teach souls about the Second Coming. She is aware of the spiritual evolutionary needs of the light workers; for example, she is attuned to Kimberly's problem with faith. Nada also personally knew Dr. Ken on this Earth plane, and naturally would be concerned with his soul progress and his direct involvement with the Hierarchy.
Finally, in regard to the woman Kimberly Clarke, it is rare that I would receive the full name of an unknown person in a dream. Yet, I take this name to be symbolic. Kimberly means "from the meadow of the royal fortress"; "from the wood of the royal forest"; "woodland clearing of the royal fortress." In this sense, it appears to relate to the subconscious aspect of the trinity of man's consciousness (our "royal fortress" of superconscious-conscious-subconscious); also, the feminine polarity (meadow, woodland).
Of particular note is that there also is a large corporation called Kimberly-Clark, a maker of numerous products for baby and child care, feminine care, and adult care. Its products also include facial tissues, paper towels and toilet paper. Thus, the woman Kimberly Clarke in the dream is a representative of all those on Earth whom we light workers must care for, helping to guide their spiritual evolution in these Latter Days. The foundation upon which we build all spiritual growth is our faith in and of God.
Photos: (1) El Morya/Mark, 1960, Mark-Age Archives. (2) Baobab trees. (3) Nada-Yolanda, 1966, Mark-Age Archives. (4) Ken Collins, M.D.; courtesy of Di Collins.