by El Morya/Mark

Christmas Season Intensified

The greatest influx of spiritual energies into the Earth plane occurs during the Christmas season, from about mid-November until mid-January. Because of the continual acceleration of the hierarchal plan and program, each year this influx increases, causing those on Earth and its astral planes to make new adjustments and new steps in spiritual growth and development. It is vitally important for every light worker to prepare for the Christmas influx of energies, both in individual lives and consciousnesses and in positive projections to all mankind.

As we receive the constant spiritual influxes, especially when they are intensified as during the Christmas season, we also pick up mental and emotional interference at times; which could be from our own thinking and soul memories or from projections to us and around us in the entire world, both of mental and physical natures. We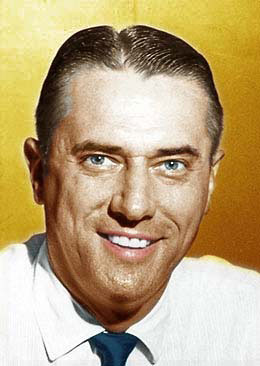 must react, make decisions and take actions in spite of this outside interference.

As you are receiving, consciously or unconsciously, these spiritual influxes of thought and energy, keep in mind that in the Christmas season many things are intensified. We were told many years ago by Sananda that during the Christmas season this great influx of energy can be either of benefit or harm.

Those who are of a spiritual nature, who are working for spiritual evolution, who are acting in spiritual ways in seeking to develop further spiritually will receive great impetus during this special Christmas influx of energies. We have seen this to be true since the beginning of the [Latter-Day] program in 1960.

Those who are antispiritual, want no part of the spiritual life or are not acting in a spiritual way may have, to various degrees, the opposite reaction. They may have much misery come to them. Sometimes this might seem to be negative, but actually it can have a positive effect.

For example, in the law of karma, or cause and effect, sooner or later we have to make up for the mistakes we have made. When these karmic debts manifest, it could seem to be a dismal time. But what seems to be of a negative nature might indeed be a blessing in disguise, giving us the opportunity to transmute or to clear out something so we can proceed in a more spiritually cleansed consciousness.

It is said that perhaps more people make the transition during the Christmas season than at any other time of the year; also, that there is a greater influx into hospitals of those who are at least temporarily disturbed mentally to some degree or another. They are reacting to the influx of spiritual energies; just as those who may not be in the best health physically, mentally and emotionally could have such a condition aggravated from this energy influx.

Therefore, it is possible that many will make the transition during any Christmas cycle. Perhaps they are being given the opportunity to go on to another life elsewhere to solve some of their problems and karmic debts which were not solved or paid during this lifetime.

Gifts of the Magi

In discerning and coping with the higher influx of spiritual energies during the Christmas season, it is well to focus attention on the many positive things we can do to enhance the spiritual growth of ourselves and others. It is especially important that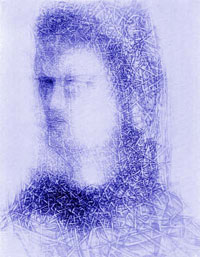 we work with such thoughts during the Christmas influx, for these energies are much more intense then.

As channeled through Nada-Yolanda by Mary, the mother of Jesus, on July 5, 1967, the three wise men were appearances of the ascended masters Kut Humi, El Morya and Djwhal Khul. They came from the East — meaning the subconscious or soul aspects — to announce, to greet, and to give gifts to, the infant Jesus; a Christ being born on Earth for the final age prior to, and in preparation for, the second coming of the I Am or Christ consciousness of each individual on Earth; which we are preparing for now. . . .

Let us think in terms of each one of us representing various aspects of the three wise men. Think in terms of the significance, both individually for each person and collectively for the race of man, of the coming of the three wise men to greet, to announce, and to give gifts to, the newborn Christ child: the I Am Self born on Earth through the mortal personality expression.

The gifts of the magi were gold, frankincense and myrrh. Some refer to these gifts symbolically, as material wealth, intelligence, wisdom, love, and so forth. But we want to consider also the three wise men as representing the three levels of our own trinity of consciousness: the Christ or I Am Self, the mortal self in this lifetime, and the soul record of prior lifetimes. This is not given as an exact symbology, but rather as only one of the thoughts in representing it.

Therefore, these triune aspects of ourselves would represent the Christ or I Am Self, our present life expression and personality, and our past identities leading up to the present one, all coming together onto the Earth planet at Christmas.

Gifts to Christ Self

What gifts do you, as the mortal personality in this lifetime, want to give to your Christ Self? First of all, you would want some place to be born into the Earth's environs, into the present mass consciousness. These environs, this birth, this place to lay your head for the Christ Self have to be within your own personality or mortal consciousness now, and have to be within your own physical body.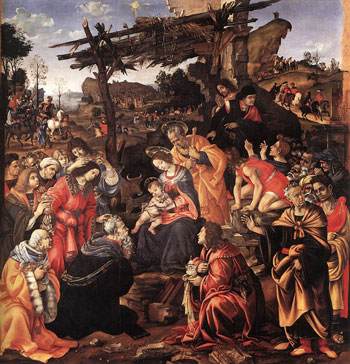 Is this physical birthplace suitable for the birth of your Christ Self? We are speaking more in terms of spiritual cleanliness than in terms of any infirmities or illnesses you presently may have. Is your physical body prepared as you would like it to be? This is one gift you can and should give to your Christ Self at the Christ Mass season: the best physical birthplace you can have for the anchoring of the Christ consciousness and the I Am or Christ or etheric light-body into the physical.

What other gifts would you like to give your Christ Self? What gifts are you going to give to the Christ Self of others, including your family, friends and all people on Earth? What particular things can you project to them silently or can you give them in spiritual, mental and physical ways?

What gifts can you give to the Second Coming program; meaning both the Second Coming of Sananda as Jesus the Christ for Earth and the second coming of the Christ consciousness of each one? During this Christ Mass season what do you, what do all of us together, want to give Sananda as the spiritual ruler of Earth to come, the leader of the I Am Nation or our spiritual government for Earth? What do you want to give him in a spiritual way such as dedication and love, or in a physical way?

What do you want to give as spiritual gifts now to the Christ Self of each person on Earth and in the astral and the etheric planes? What do you want to give as spiritual gifts to the Christ Self of all other fellow citizens of the I Am Nation, present and to come?

This Christmas season, dwell on the positive aspects of serving the Christ within our fellowman. Let us consider ourselves as the three wise men coming with gifts for the Christ child of ourselves and of other people.

Reprinted from MAIN magazine (now I Am Nation News) #45, November 1977.

Photos: (1) El Morya/Mark, 1967, Mark-Age Archives; colorization by Hartmut Jager. (2) El Morya, line drawing by Owen Morrison (colorized), Mark-Age Archives. (3) Adoration of the Magi by Lippi.