February 10, 2020. DREAM. In an editorial conference, El Morya/Mark and I enthusiastically coordinated plans for our next newsletter or promotional mailing. The main feature would be two 5″ x 7″ aerial photographs of our headquarters property. I planned to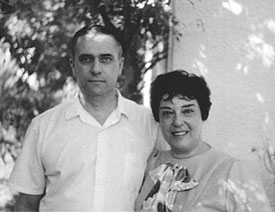 "stitch" or splice the two photos together on the computer, in order to create a composite panoramic view. By the time our meeting was done, I had all my instructions on how to proceed with production.
Nada-Yolanda and the rest of the staff then arrived for supper. I decided to meet with Yolanda afterwards to give her an update on what Mark and I had mapped out for the project, and to show her also the two aerial photographs.
Interpretation: The dream portrays interdimensional coordination with El Morya and Nada, who guide our hierarchal unit from the higher planes. A newsletter or promotional mailing represents our spiritual-educational function, a broadcasting of light and energy and information for the Second Coming program. Taking the lead as Chohan of the First Ray, El Morya maps out my instructions for the energy transfer to planet Earth.
After digesting or absorbing the initial spiritual nourishment (supper), I would coordinate the project further with Nada of the Karmic Board, the mass subconscious representative for the planetary educational program.
The two aerial photographs of our headquarters, to be spliced together to form a composite picture, represent the instruction to rise to a higher perspective, to meld or merge our limited understanding of the hierarchal program with the broader vision of the ascended masters. In other words, as we achieve an overview, a macrocosmic perspective, of the Hierarchy's plans as seen from the higher realms, we shall better understand the many changes now occurring, which we on Earth see too often only through our limited, microcosmic lens.
As Paul the Apostle said, "For now we see through a glass, darkly; but then face to face: now I know in part; but then shall I know even as also I am known." (1 Cor. 13:12)
Photo: El Morya/Mark and Nada-Yolanda, 1968, Mark-Age Archives.