May 30, 2018. DREAM. Sananda contacted me and channeled a major hierarchal communication. The main themes he addressed were Fifth Ray healing, spiritual breakthroughs, and the rending of the veil between dimensions. The powerful, all-pervading energy of the Master's transmission transformed my being.
The channeling, which was deemed to be "automatically transmitted," was automatically transcribed directly into a printer simultaneously as I received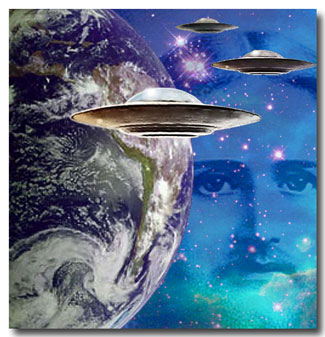 it. I later inserted this annotation in the printed transcription.
Soon afterward, while I was still adjusting to the forceful impact of the message and the acceleration of my vibrational frequency, El Morya/Mark and Nada-Yolanda arrived at Mark-Age headquarters to prepare for our Hierarchal Board meditation. The rest of the staff also gathered. Enthusiastically I shared with everyone the good news of the landmark channeling I'd just received from Sananda.
Interpretation: From the inner planes Sananda signals imminent spiritual breakthroughs in the rending of the veil separating man of Earth from greater awareness of his Christ consciousness. The focus on Fifth Ray healing invokes a higher realignment and rebalancing of our four lower bodies — mental, emotional, astral, physical — with the perfect light-body form of our I Am Self. The spiritual Hierarchy is injecting new energies for Fifth Ray unification, synthesis and integration.
As leader of the Second Coming program, Sananda/Jesus points the way forward for all on Earth who are striving for greater balance and new breakthroughs in consciousness. Fresh opportunities for spiritual growth are available as we close out the energy influx of the spring cycle in the next several weeks, prior to the summer solstice on June 21st. Through his vast network of light workers on the physical and astral planes — his grounding rods of light — Sananda's hierarchal commands are "automatically transmitted" to all in mass consciousness.
In conjunction with Sananda, El Morya and Nada continue to lead the Mark-Age staff and all I Am Nation citizens in our hierarchal mission to rend the veil between dimensions. Together, as an interdimensional team, we are establishing a new heaven on a new Earth for the Aquarian Age.
Photo: Jesus in Space, collage by author (Earth and starfield by NASA; UFOs © by Hartmut Jager).