Apollonius of Tyana
February 11, 2015. HIERARCHAL BOARD MEDITATION. In our weekly meditation, I worked on spiritual protection and on East-West balance and harmony. Again, I keyed in on the visualization I had received on January 26th, the concentric rings of light, positioned around the planet on major latitudinal lines of force, radiating balance to both hemispheres.
I came into spiritual communion with Dr. Hannibal/St. Germain. He checked out my vibrational frequencies, noting various readings and making adjustments. His inner plane assessment was a preparation for the Mission to Mexico, to begin on March 10th. At first, he did not open up a telepathic exchange, so I remained quiet and receptive to his work.
Eventually he transformed into Apollonius of Tyana, his incarnation in Asia Minor as a Greek philosopher and ascetic in the first century A.D. Legends about him were not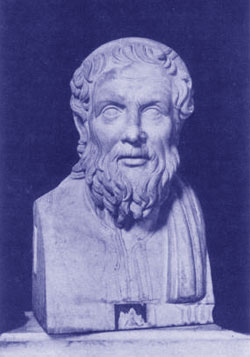 preserved in writing until the third century, but they recount a number of remarkable feats and paranormal experiences. Considered a Christlike figure, he was a revered philosopher in the ancient Greek tradition.
I was struck by his sudden transformation. It has been decades since I last saw him clairvoyantly in this guise: a wise old man, bald, wearing a simple robe of the period. I recalled a memorable dream I'd had in the mid-1970s wherein he appeared as Apollonius. Thoughtful and compassionate, with piercing insight, he knew the deepest yearnings of my soul. As we strolled around the neighborhood, we conversed intimately. It was a mystical, endearing exchange with my master teacher.
Though I have soul recall of having lived in Athens in the fifth century B.C., taught as a youth by Socrates, and perhaps had one other lifetime in ancient Greece, I do not know if I was acquainted with Apollonius or his teachings in the first century A.D. For I was incarnated in Israel at the time of Jesus, and lived in early Christian communities beyond the first half of the century. That time period apparently overlaps with Apollonius' lifetime. Yet, it is possible I may have known about him.
In our communion, Apollonius inspired me to ponder the "wisdom of transmutation." Telepathically he conveyed: "In its highest expression, all transmutation is founded upon wisdom, a profound understanding of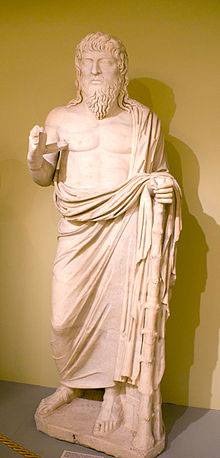 cosmic laws in motion. We must exercise wisdom as we work on the cleansing and purification of the mortal world."
(Later, I was reminded of a communion with St. Germain on November 10, 2013, regarding his role over various lifetimes in transmuting Earth governments. Speaking of his life as Apollonius, he stated: "As the Greek philosopher Apollonius of Tyana, I walked with confident bearing amidst rivaling political and military heads of state. My spiritual wisdom for transmutation carried considerable weight to influence events.")
Apollonius continued: "Greece, geographically and culturally, represents a midway point between East and West, a connecting link also with the Mideast. Ancient Greek philosophy and culture gave rise to Western civilization, which has developed as a necessary polarity balance to esoteric Eastern philosophy."
The Master reminded me that his life as Apollonius had built upon the spiritual achievements of other Greek philosophers, such as Socrates (Sananda), Plato (Hilarion), Pythagoras (Serapis Bey), Aristotle (Kut Humi), and others.
Lives of St. Germain
According to channelings via Nada-Yolanda, previous Earth incarnations of St. Germain, Chohan of the Sixth Ray, include: Rama Tault, a spiritual teacher in early Egypt; Matthias, replacement for Judas as disciple of Jesus; Apollonius of Tyana, Greek philosopher; Christopher Columbus; Count Rakoczy (Count of St. Germain), in eighteenth-century France; and last, Francisco Marto, one of the three children of Fatima. His present hierarchal function is as Dr. Hannibal, commander of etheric forces in the Western Hemisphere.
In 2008, I received the following insight about the lives of St. Germain:
May 25, 2008. MEDITATION. In meditation, I had a vision of myself wearing a white tunic, reminding me of garb I may have worn in my incarnation in the Sun Temple in Atlantis. Also, I wore a solid gold band around my head, intersecting the third eye at my forehead. The gold band
symbolically sealed the connection with my high Self, via the third eye, in order to receive clear images from my soul record.
My thoughts turned to Rama Tault, an incarnation of St. Germain as a spiritual teacher in early Egypt. Often I have thought I may have incarnated with him and studied under him at that time. At any rate, I had the following, though unconfirmed, psychic impressions about the lives of St. Germain:
In his inner plane functions as Chohan of the Sixth Ray, Rama Tault helped to bridge the gap between Atlantis and the developing civilization in early Egypt. (As revealed in communications through Yolanda as well as Edgar Cayce, some remnants from Atlantis relocated in Egypt to escape destruction.) Either via conscious memory or intuition, Rama Tault recalled the esoteric teachings of Atlantis and brought them to light in Egypt.
He helped thus to preserve the record of Hierarchal Board guidance from one civilization to the next. With his mastery of transmutation, in his consciousness and outer practice he cleansed Atlantean errors, purified and distilled the essence of truth, and transformed vibrationally the thought patterns from outworn modes into new opportunities of higher I Am expression.
From these musings, I could follow the thread of this transmutation function through St. Germain's other known incarnations.
For example, although nothing is known historically of his role as Matthias, the disciple chosen to replace Judas after Jesus' crucifixion and resurrection, one can easily see how the Sixth Ray Chohan would have brought his transmutation knowledge to bear upon the band of disciples. He performed a crucial role to purify the group thought field after the horrendous events surrounding the Passion: Judas' betrayal, the fleeing of the disciples, Peter's denial, the fear of persecution from the authorities, the confusion about what to do next. Matthias would have had a steadying influence to help the group reband, regain balance, and move forward with its spiritual mission.
The legends surrounding his incarnation as Apollonius of Tyana, a Greek philosopher of perhaps the first century A.D., may also shed light on this role of transmutation to bridge spiritual teachings from one level to another higher one. Apollonious reaffirmed the train of philosophical thought begun centuries earlier by Socrates and Plato, incarnations of Sananda and Hilarion, respectively.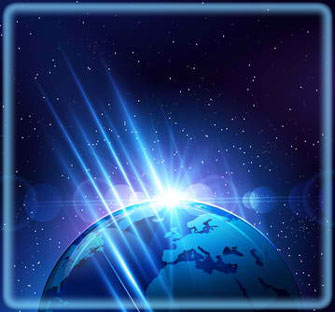 In his incarnation as Christopher Columbus, as discussed in the communications of Nada-Yolanda, he helped to bridge the "impossible space gap of water" in the Piscean Age through his discovery of the New World in 1492, thereby opening up the spread of European civilization and "bringing the Christ light" to the Americas. He performs a similar function in the etheric now as Dr. Hannibal, "bridging the gap of space" in the Aquarian Age through his command of hierarchal spacecraft activities in the Western Hemisphere.
In eighteenth-century France, St. Germain's incarnation as Count Rakoczy (Count of St. Germain), the mystery man of Europe, abounds with esoteric knowledge of transmutation, alchemy, and high mastery. In that Age of Enlightenment, a time of whirlwind change, he played a significant spiritual role in the royal French court in the decades leading to the Revolution and the dismantling of monarchical government.
Lastly, his brief incarnation as Francisco Marto, one of the three children of Fatima, helped to initiate a vast transformation of the planetary thought field in order to begin reconnecting Earthman with the Federation of Planets. Those astounding events in Portugal in 1917 — the multiple light-body appearances of Mary the Mother, her prophecies to herald the Latter Days, plus the "miracle of the sun," revealed as a spacecraft materialization — set the stage for the Second Coming program and the era of UFO contact that began in the mid-twentieth century and continues to this very day.
Matthias
Following are two notable experiences in my spiritual diary regarding St. Germain's incarnation as Matthias, and the impact of his demonstration for my current mission:
July 20, 1994. While talking with Yolanda [regarding staff cleansings], I had the revelation that I was . . . following in the footsteps of my own master teacher, St. Germain. He had incarnated as Matthias, the disciple of Christ to whom the lot fell to replace Judas after Jesus' crucifixion–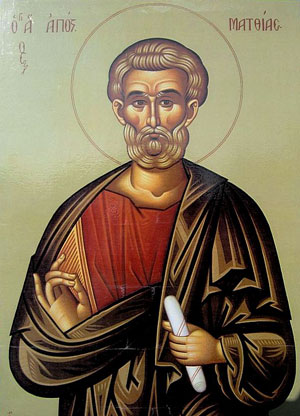 resurrection. As Sixth Ray Chohan, Matthias had brought the full impact of Sixth Ray purification to bear upon the traumatized group of followers, in order to ease their transformation into the new vibrational frequency required of their mission.
Also, in the aspect of Matthias (which, as in Matthew, means "divine will"), St. Germain demonstrated the purification of, and reinstitution of divine will for, the regeneration characteristic, which had been undermined by Judas' willful act to force Jesus' hand to prove he was the Messiah.*
July 2, 2000. For several weeks, during the changing of Yolanda's wound dressing on her left shin [skin-graft surgery, as a result of an accident], I have participated as a hieronics channel, both to help ease the pain and to assist the light-body anchoring. The space brothers have been using their hieronic equipment to assist Lord Uriel in Yolanda's metamorphosis. They have been monitoring her progress, as well as projecting energies to adjust vibrational frequencies and to assist the healing. They have used my force field repeatedly as a physical focal point, an electromagnetic anchor, and have employed a combination of auric balancing and laying on of hands.
I was transfigured by St. Germain in his aspect as Matthias (the apostle who replaced Judas as one of the Twelve after Jesus' resurrection). I had the distinct vision of Matthias assisting the Master in just this way, laying his hands on him as a hieronics channel in order to assist Jesus' light-body manifestation. This was done in secret, not part of the public works, and therefore was rarely witnessed and never recorded.
Matthias, as one of the Twelve, also assisted the other apostles in this manner after Jesus' resurrection. Since he was Master of Transmutation, Chohan of the Sixth Ray, and was attuned to his etheric space function as Dr. Hannibal (his present code name), he was adept at helping others to link up with the space brothers who were assisting the light workers in the anchoring of the light bodies on Earth.
Matthias quietly and humbly performed a special service, and saw himself merely as an instrument of the Divine. As a clear and selfless servant of God's will, he channeled the electromagnetic energies of transmutation via the laying on of hands.
_________________________
* For a discussion of the disciple Judas and the spiritual characteristic of regeneration, see Mark-Age text Birth of the Light Body.
Photos: (1) Bust of Apollonius of Tyana. (2) Sculpture of a wandering philosopher; Heraklion Archaeological Museum, Crete. (3) Golden Angel © by Hartmut Jager. (4) Cosmic art © by Maksim Pasko; Fotolia.com. (5) Matthias, author unknown.