Channeled via Phillel on December 17, 2014
KATOOMI/LORD MICHAEL: Om. Om. Om. Om. Om. Om. Joint relay, Lord Michael, Katoomi of the Hierarchal Board, associated with Vortran group for implantation on planet Earth. [1] All comes through my command as co-titular head of the Hierarchal Board. For it begins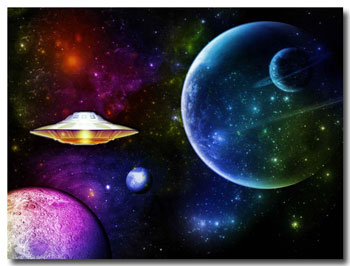 with First Ray action, aligned with the will of God, and God's power, to be implanted on Earth from interdimensional sources — from central sun, through solar logos and planetary Federation, unto Earth — by my command and through this Om. So be it.
It has begun, anchored here consciously now through will and power of First Ray action. We have initiated you into higher connection with interdimensional forces from beyond this solar system, yet fully integrated with this solar logos.
All is one within the kingdoms of God's creation. Let this signal new birth on Earth for Christ consciousness, wherein you find your oneness with all creation, with all beings within these universes of universes.
Let it thus be anchored through this foursquare foundation of I Am Nation focus. [2] The tetradic team, now reborn, receives this implantation of light from Katoomi/Lord Michael, in association with Vortran group as funneled through Sananda and his ship #10.
We are fully aligned for Second Coming action. So be it in truth. And may the truth now set you free, with new explorations in your spiritual evolution on Earth. So it begins through this solar logos, through Hierarchal Board focus, funneled unto Earth. Om.
VORTRAN: Vortran group greets Earth. We have awaited this moment for new evolutionary advancement within this solar system as you move into Aquarian space. We are sons of God, as are you. We are eternal brothers in light, for we share brotherhood and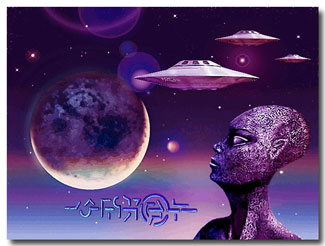 sisterhood as creations of Father-Mother God.
I, Vortran, am an exponent of group factors influencing Earth through command of Lord Michael/Katoomi and Maitreya, coordinated through Sananda and his forces of light throughout planet Earth in this hieronic amplification. [3]
We bring you love, through light, and share peace together in this new cooperation and coordination within this solar system. Hail to the Christ in thee. Vortran group focus, over and out.
DR. HANNIBAL/ST. GERMAIN: Dr. Hannibal/St. Germain. We are assisting the integration of these new factors within your force fields during this Christ Mass season. Stand by, stay tuned in, and we shall assist you in all ways possible with this integration through our hieronic efforts to sustain your four lower bodies as a new light-body anchoring comes forth. Dr. Hannibal/St. Germain, in alignment with Summalt in the East, under command of Sananda. Over and out.
Note: As soon as our Hierarchal Board meditation began, a hieronic beam was clamped onto my crown chakra. The electromagnetic power was so great that the top of my head and my temples actually hurt, causing me almost to wince. Within about five minutes, the frequencies of my four lower bodies had adjusted to the strength of the beam and the pain dissolved.
Then, with great power, Lord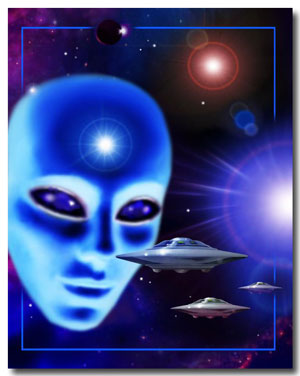 Michael overshadowed me. His magnificent presence was augmented by the hieronic beam. He informed me that as Archangel of the First Ray of Will and Power, it was his responsibility to initiate the implantation of new galactic action on Earth. He was referring to information relayed in my contact with Vortran on December 3rd. (Robert, Larry and MariLyn also have had recent connections with the galactic beings. See Robert's blog posting Galactic Godsend.)
After a period of synchronization, Lord Michael raised my hands in universal sign language. Forming a triangle, he placed my hands over my third eye to initiate trinity action on Earth, through mind, body and soul. Then he formed apparently a galactic sign: He positioned my left arm and hand upright, with my palm facing to the right; and he placed my right arm horizontally across my body, with my right hand facing inward, almost touching my left elbow. The right palm faced upward. The two arms formed a right angle, an L shape. As given in our literature, the L symbolizes the descent of energy from the spiritual to the Earth plane level; in this instance, from the galaxy, through the solar system and unto Earth.
While I held this galactic sign, the hieronic beam was accelerated significantly. Suddenly Vortran, the galactic being, joined Lord Michael in the overshadowing. As he fully blended his high-frequency vibration with Michael's and with mine, I experienced in my body a range of extraordinary outer-space transfigurations that I'd never had before in my hieronic channeling. (In our sharing afterwards, the others all remarked that they witnessed the never-before-seen space transfigurations.)
As the power built further, Lord Michael signaled that he would channel vocally. He began by singing six powerful, multirange Oms. The vibration of the archangel was so great, I thought momentarily that he might "blow my electrical circuits."
As Lord Michael was ending his communication with another Om, Vortran joined him midway through the vocalization. There was a subtle, seamless shift or crossover of vibrational frequency. That is to say, as Vortran's galactic vibration gained amplitude, Michael's angelic vibration receded, so that by the end of the Om, Vortran solely controlled my form. Then he delivered a galactic greeting to Earth.
When Vortran finished, Dr. Hannibal channeled that he and his hieronic team would assist our integration with the higher influx of galactic energies during the Christ Mass season.
Given the hierarchal import of the communications session, plus the mention of Sananda and ship #10, it is noteworthy that in a dream that very morning, Sananda had overshadowed Robert and me, had scanned us with hieronics, and telepathically had relayed his instructions.
The communication impacted me significantly. My nervous system was so affected that it took me several hours that night to adjust. The next day, I was fatigued, operating below par mentally and physically. I called upon Dr. Hannibal for hieronic assistance to rebalance my system.
_________________________
[1] For explanation, see initial contact with Vortran in meditation of December 3, 2014. Vortran is a galactic being from beyond our solar system, yet still within our Milky Way galaxy. He is part of a group of galactic beings, all using the code name Vortran, who are helping to channel higher energies from the central sun (galactic centrex) to our Earth.
[2] i.e., the foursquare foundation of Robert, MariLyn, Larry and Phillel at I Am Nation headquarters. The foursome make up the "tetradic team." Tetrad (adjective: tetradic) is "a group or arrangement of four."
[3] Exponent of group factors: Vortran is saying that although he is an individual galactic being using this code name, he nevertheless is an "exponent" — one who is combined with many, as in a mathematical formula — and he speaks for the Vortran group as a whole.
Vortran uses the word exponent as a double-entendre. The dictionary defines exponent as: (1) a symbol written above and to the right of a mathematical expression to indicate the operation of raising to a power; (2) one that expounds or interprets; one that champions, practices, or exemplifies.
Thus, Vortran expounds on behalf of the group of galactic beings, but he implies also that the group comprises a mathematical formula for the amplification of power exponentially.
In mathematics, factor is defined as: (a) any of the numbers or symbols in mathematics that when multiplied together form a product; (b) a quantity by which a given quantity is multiplied or divided in order to indicate a difference in measurement. My example of the latter definition is: "The power of the hieronic beam increased by a factor of ten."
LISTEN TO PODCAST: Click on the "Play" button below to listen to the above communication, as recorded live on 12/17/14. This recording was released on I Am Network of Light tape #1114B, for the week of 2/1/15.
Photos: (1) The Vortran Connection, collage by author; background image © by duron12345, courtesy of Fotolia.com; golden light ship © by Hartmut Jager. (2) Observing Moonrise © by Hartmut Jager. (3) Outer Space Mind Meld © by Hartmut Jager.