September 24, 2012. DREAM. In coordination with Dr. Hannibal, I performed materialization-dematerialization and levitation demonstrations in my Motah light body. The spiritual purpose correlated with Hillary Clinton's functions as Secretary of State.
Interpretation: The dream corresponds to ongoing spiritual projections to counterbalance the current unrest in the Mideast, with its many attendant international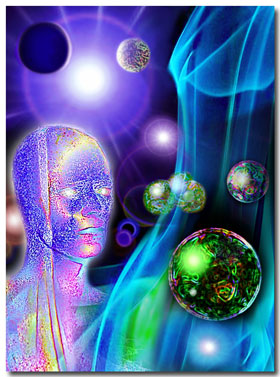 concerns. Plus, the United Nations General Assembly opens this week in New York City, and many foreign leaders are coming to town. President Obama speaks at the UN on Tuesday.
Watching the news later, I learned that Iran's President Ahmadinejad had arrived and would speak at the UN on Wednesday, which is Yom Kippur, the holiest Jewish holiday of the year. Israel's Prime Minister Netanyahu was scheduled to address the assembly on Thursday. Of particular interest, the media reported that whereas Obama was not scheduled to have any meetings with foreign leaders at the UN, Hillary herself would have dozens of bilateral meetings, including some crucial ones, and therefore would be doing what one reporter called the "heavy lifting." That explains why my dream focused on Secretary Clinton.
September 26, 2012. HIERARCHAL BOARD MEDITATION. As soon as I entered meditation at I Am Nation headquarters, Dr. Hannibal placed a hieronic beam on my crown chakra. He was in coordination with Summalt, working with Robert and MariLyn, who today arrived in Odessa, Ukraine, on the last leg of the Eastern European Mission.
My Motah light body enveloped me, arrayed in the exquisite ectoplasm of a golden space suit. The fourth dimensional garment was not lifeless, but was composed of viscous electromagnetic substance, a living energy. Pervading my golden form was the pastel violet color of my I Am frequency, a manifestation of Sixth Ray functions. As the interdimensional energies were synchronized, I was raised greatly in vibration.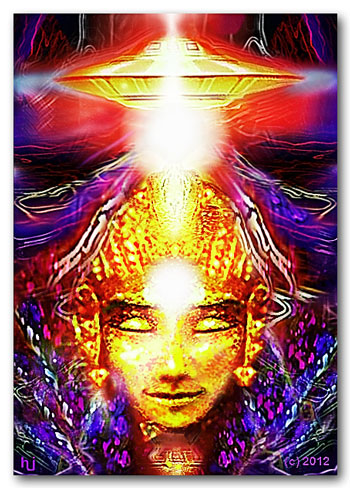 Some moments later, Ashtar Gabriel, the pilot in command of Sananda's master ship #10, materialized in my auric field. I was astonished, for he had not contacted me in two full years. [Click here.] Although he did not reveal the whereabouts of ship #10's etheric orbit of Earth, he informed me that he was in close triangulation with Hannibal and Summalt for hieronic projections from the three mother ships.
Once my energy connections were solidified with the triangulated space team, Sananda appeared. Presiding over his three commanders, the Master used me as a physical grounding rod to download into our I Am Nation force field a concentrated formulation of all the vibrational frequencies they so far had bundled during the Eastern European Mission. To facilitate the data stream, I held in visualization the crystalline diamond beacon, or octahedron of light, that Lord Uriel had anchored over our property during a channeling last May.
During the massive transfusion Sananda, like a doctor with a kindly bedside manner, remained in my auric field to oversee the incorporation of energy. In our personal communion, he relayed the following thoughts:
"It is vital that I maintain a physical focus on Earth through this I Am Nation headquarters location. The vibrational force field here acts as a clearinghouse, much as an etheric mother ship does, in order to coordinate, synchronize, ground and transmit throughout the physical plane all necessary interdimensional energies for my Second Coming.
"Furthermore, I need a physical outlet here for this work. My brother, you are that outlet, as you have been all during the Eastern European Mission. Not only that, but you actually crystallize these energies and ground them solidly into the Earth through your thoughts and actions as you perform your routine daily functions, even the mundane ones.
"Interdimensionally, there is more to keeping the daily operation going at headquarters than you could possibly be aware of. But having a physical grounding rod here is equally important to every other aspect of my Second Coming plan. So, accept my blessings and my love for the necessary role you are playing for me on the physical plane at I Am Nation headquarters while Robert and MariLyn are away on mission."
The download of energies, conducted by Sananda in coordination with his etheric space commanders, continued for about an hour before I was gradually released from the hieronic beam.
Photos: (1) Dimensions © by Hartmut Jager. (2) Golden God © by Hartmut Jager.