Channeled via Phillel on May 16, 2012

SANANDA: Beloved children of Earth, resist me not, for I have migrated my frequencies to be among you in these days of heightened resurrection of your light bodies on Earth. I am Sananda, your master way shower, known primarily to you as Jesus the Christ, but also heralded in times past as Moses, Buddha, Socrates and other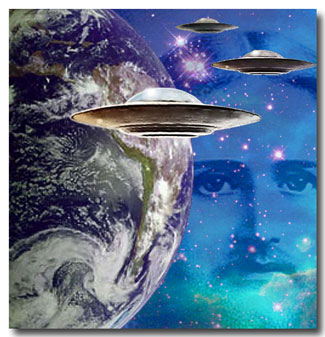 teachers of high renown. For I have guided you through the ages, and assume a responsibility still to Spirit to bring you into the New Age of Christ manifestation, long prophesied and now to be fulfilled in projected times ahead.

Since before Easter of your cycle, I have coordinated a series of pulse actions from ship #10, my etheric headquarters, to assure a new step in the Second Coming program. [1] From within your etheric Selves, you have been stimulated by my decrees and have been reinforced in all ways imaginable, both by my personal intervention and by targeted action of my agents of light, to secure an accelerated incorporation of your light bodies on Earth in these times of now.

We are coming to a new fulfillment in the short weeks ahead. Therefore, I pass among you now, as a general would review his troops prior to a great invasion. But my invasion is one of light, directed by Almighty Spirit to sweep error from the Earth and to implant the purity of Christ action. I magnify myself to each light worker who counts himself or herself amongst the symbolic and literal 144,000 who have chosen to engage and to win the Battle of Armageddon in these Latter Days.

As I walk among you in my etheric body and embrace you, I transfer to you an acceleration of your light-body form, amplified by hieronic pulses from my master ship #10, that you may be quickened into higher action within the realms of your responsibilities to guide all on Earth toward the light of new understanding, new acceptance of Sonship with God, your divine inheritance that passes all tests of eternal time and consequence.

From now through Pentecost of your rhythmic cycle, I shall be thus engaged on a personal front with your I Am Selves, helping to insure a new fulfillment in the embodiment of light on Earth. [2] Be vigilant. Be ready to receive my input as your master way shower. You cannot know the many ways in which I can materialize my Princely influence in your individual lives and spiritual affairs, so remain alert. As Jesus, I prophesied long ago that I can come "as a thief in the night"; that is, when you might least expect it, or when you of your mortal self have determined it safe to let down your guard. [3] But hear this: none of my light brigade must let down his or her guard. Stay stalwart, therefore, and allow Spirit in you and in me to accelerate these hierarchal actions for the benefit of all on Earth.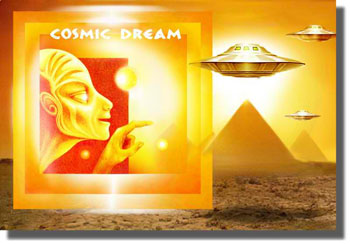 All my interdimensional agents of light are on standby to assist the Pentecostal infusion of the Christ on Earth. All are in place and arrangements have been made. Open yourselves therefore to the glorious inpouring of light that is poised at the threshold.

I have long been patient with your transmutation as you have struggled to realign yourselves at every nuanced level of mind, body and soul. But a new action for this coming time cycle must now be inaugurated, and you who have chosen to serve — and have been elected by Spirit in consequence to serve — are now the troops I order to advance.

As I pass among you, I address you by your Christ name. Thereby I empower you to act in my name, that of eternal Christ consciousness in which we express as one. So be it in truth, for it is in truth that we march as one army of light for the Second Coming program. I am Sananda, showing you now the way forward. All who love the truth will follow me to establish a new heaven on a new Earth. Amen.

HANNIBAL–SUMMALT: Hannibal and Summalt, in joint guardianship. Be assured of our hieronic assistance, coordinated through mother craft #10, to make the way clear for Sananda's announced personal action for light-body stimulation of his light brigade on Earth. Upon his command we have now engaged. May peace and joy be yours, for you have trained for this hour. Hannibal–Summalt, over and out.
____________________

[1] See Make All Things New, channeled by Sananda on March 17, 2012.
[2] Pentecost is May 27th this year.
[3] See Matthew 24:42–44 and Luke 12:39–40.
Photos: (1) Jesus in Space, collage by author (Earth and starfield by NASA; UFOs © by Hartmut Jager). (2) Cosmic Dream © by Hartmut Jager.