December 7, 2011. HIERARCHAL BOARD MEDITATION. Although I felt a space beam clamp onto my crown chakra as soon as we began, it wasn't till about a half hour into the meditation that Conrad, from his etheric spacecraft above our headquarters, mentally relayed, "Stand by." Within a few minutes, I was contacted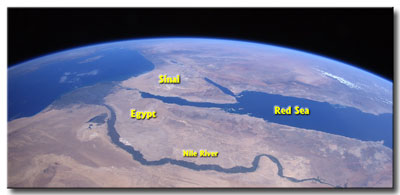 by several spacemen who were unfamiliar to me, although by their refined vibration it was obvious they were high-level beings of the Federation of Planets. I requested identification. When their contact jelled, they revealed they were hieronic technicians aboard Summalt's mother ship #7423. They were patching in hieronic connections with me through Conrad's craft.
Once they completed their task, they receded, the power accelerated, and Summalt himself came "on line." Through hieronic manipulation, he levitated my hands, formed his signature with my left hand, and transmitted his message in the silence via a series of rhythmic movements in universal sign language. In conjunction with the energy transmission through the signage, he telepathically relayed the following:
He and Dr. Hannibal, their mother ships still interlocked in an electromagnetic energy exchange for the Eastern Hemisphere, had moved eastward from the Strait of Gibraltar (see channeling of November 30th) and were in temporary position hundreds of miles above the northern section of the Red Sea, near the Sinai Peninsula. From there, they could effect an energy implantation throughout the Middle East, northern Africa and Arabia. He did not reveal how long they would be at that station, or where they would move next.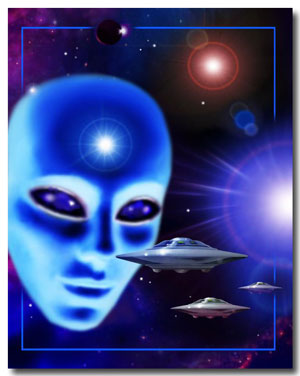 Summalt's purpose in contacting me was to download into our I Am Nation force field all of the hieronic data they had coalesced to this point in their orbital movement. To my clairvoyant vision, this download appeared as a superconcentrated sphere of incandescent white energy, a veritable mini-sun about two feet in diameter. Hieronically, Summalt transferred the plasmatic sphere via etheric lines of force through Conrad's ship and directly into my auric field, grounded by the triangulated team of Robert, MariLyn and myself. The transfer, accompanied by a power spike that was very difficult for me to hold, was symbolized through the universal sign language. Several times I experienced the blending or overlay of Summalt's vibration with Conrad's; a unique combination of two separate space teams with distinct contact signals.
Summalt relayed that it would take us several days to anchor, to assimilate and to disseminate the energy download throughout the light brigade in the Western Hemisphere. Light workers here, acting as a counterbalance to their compatriots in the East, would help to hold intact the accomplishments thus far in the ongoing spacecraft maneuver for East-West unification. Be alert to potential reactions to this highly concentrated energy transfer, Summalt advised. He implied not so much a personal reaction within our unit as he did a collective reaction by mass consciousness in the West, possibly also within those light workers who are not watchful of their own spiritual balance.
During the hieronic contact, I simultaneously experienced significant throat chakra stimulation, typical with me prior to a vocal channeling. So, I queried Summalt several times whether he wanted to deliver this information out loud, but he replied that the silent energy transmission was the more important matter at hand. Moreover, the commander explained that he, rather than Hannibal, was assigned to this evening's contact due to the energy transfer being made also through the astral planes, and the associated soul records of mass consciousness as represented by his planetary work with the Eastern Hemisphere and its portrayal as the soul-subconscious, or negative-receptive polarity, for Earthman.
There was symbolism also to their current interlocked position over the Red Sea. It evokes the Exodus, when Moses led the Israelites out of Egyptian bondage through the wilderness toward the promised land. The Lord parted the Red Sea, allowing the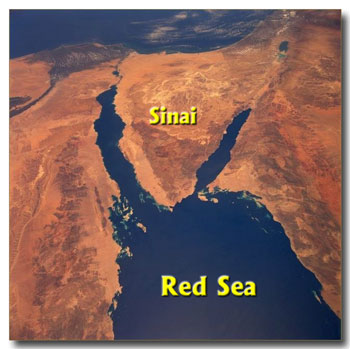 Israelites to pass from Pharaoh's grasp. In their escape they were aided by etheric spacecraft. Egypt symbolizes the soul or subconscious, the cumulative record of man's mortal bondage to physical, third dimensional consciousness. The Exodus — led by Moses, an incarnation of Sananda — represents man's crossing from the slavery of mortal patterns to the enlightenment of I Am consciousness, signified by the promised land. The forty-year wilderness trek, a symbol also of the current Latter Days, denotes the transmutation required to gain a solid foothold in spiritual awareness for the New Age.
After Summalt's transmission, I was in such a vibrationally transformed state that it took me a considerable while to release myself from the hieronics and to return to a normal, grounded awareness. Adjusting to the impact of the energy transfer, I did not sleep well that night and arose before dawn.
In her sharing after the meditation, MariLyn reported that just before my space contact began, abruptly she was shown a map of the Western Hemisphere, along with the thought that the light workers must remain steady to anchor the Hierarchy's energy implantation for East-West unification.
Robert likened the download of the concentrated energy sphere to that of a zipped computer file, from which one could extract multiple files, that is, condensed energy packets for distribution throughout the network of light servers in the Western Hemisphere.
Photos: (1) Red Sea and Sinai Peninsula #1 (enhanced by author), NASA Archives. (2) Outer Space Mind Meld © by Hartmut Jager. (3) Red Sea and Sinai Peninsula #2 (enhanced by author), NASA Archives.