Channeled via Phillel on December 14, 2011

HANNIBAL–SUMMALT: Hannibal–Summalt, in conjuncted etheric orbit, now in position over the Sea of Arabia, within calling distance of the Strait of Hormuz at the Persian Gulf; in mechanical hieronic-beam relay through Conrad, stationed above your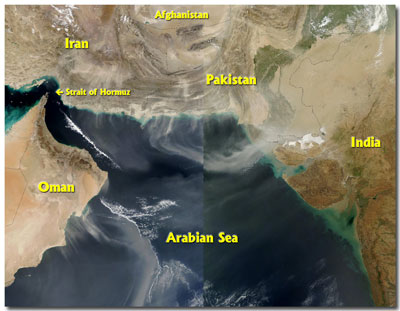 headquarters.

We have staked out this area at the crossing point between Mideast and Eastern influential cultural factors, as we have work to do in the next few days to knit these thought patterns of both these areas before proceeding eastward further into other areas for our projections to bring forth greater East-West unification, as projected from these etheric realms.

This is a troublesome area, which is in need of great transmutation in order to bring about this new alignment of East-West unification. Therefore, our hieronic projections are doubly concentrated through the mass consciousness of this midway point between Mideastern and Far Eastern staging areas.

Hold fast with us for these laserlike projectiles that we are introducing into the thought leaders of all segments of society within the scope of our current Christ influence through astral and physical planes for the incremental upliftment of third dimensional man.

We reach out first to those of spiritual yearning and consciousness throughout this area, most who are working behind the scenes in the quietude of inner contemplation and attunement with the I Am Self. These light workers you will find within all walks of life, not just in outer religious affairs. So, by these means we do reach into multiple segments, including religious and political and academic, even military aspects. We are able to pinpoint these workers of the light who are most receptive to these hieronic broadcasts.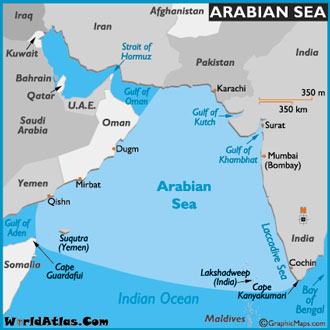 You can assist us by holding supreme in your thoughts the Christ matrix of peace, love, cooperation and coordination. That helps to supplement and to augment our broadcasts to your compatriots in these areas of influence. From the radiations of their consciousnesses, in turn, we are able to ripple out these effects throughout all strata of society, and thus to stimulate the change required for this next step of East-West unification in our present orbital project from the combined forces of Hannibal and Summalt.

We are suturing the two halves together in order to promote the healing of this incision that has occurred within the segments of mass consciousness on your realm and within the areas of soul influence in the astral planes.* By stitching the two halves of these mass thought patterns together, you might say, we then can begin the true healing.   I present this to you as an analogy, an image that you can latch onto in order to understand the overall progress of our flight pattern.

The Lord our God is One — so it must be manifested within the consciousnesses of men. We hold this entire area within a pyramid of violet flame for the purposes of this projection. See this infusion of light and purification immersing all in order to bring about the change toward this consciousness of oneness, the I Am Self in action now.

So be it in truth. Hannibal–Summalt, in hieronic relay through Conrad to I Am Nation headquarters team, and thus disseminated throughout light-worker ranks within your realms of dispensation. Over and out.

REBEKAH OF VENUS: Forget me not, for I am with you. This is Rebekah of Venusian ethereal realms. I bring into your midst the influence of soul r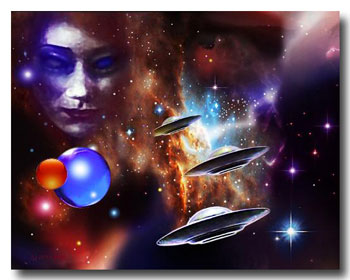 esurrection for these higher interplanetary purposes to unify Earth, and from that unification to usher you into the reunification with the Federation of Planets of this solar system.

We work on multiple tasks at one time. Our pinpointed focus is East-West unification for the healing of planet Earth. But incorporated within that purpose always is the higher calling to this planet to join with us of other realms and planets who are here with you to assist your Christ birth into the New Age.

Be ye renewed by the transforming of your minds and souls, and your third dimensional bodies will follow suit, under guidance of the superconscious, I Am Self. Arise! Join with us in this holy work. So be it. Rebekah of Venus, in attendance with Hannibal–Summalt. Amen.

Note: From the beginning of the meditation, I had felt a space beam on my crown chakra, along with a subtle signal from Conrad, but nothing specifically developed. A half hour later, several unfamiliar extraterrestrials suddenly appeared to my clairvoyant vision. The power of the space beam increased simultaneously. I requested identification, but the high-level beings only relayed mentally that they were associated with the work of Hannibal and Summalt. Then, as quickly as they had come, they departed.

Within a few minutes, Hannibal and Summalt, on beam control through Conrad, contacted me. Their force fields were tightly conjoined; or, "in conjuncted etheric orbit," to use their unusual phrase. They levitated my hands in universal sign language, forming their signatures alternately with my left and right hands; each one also alternated his signature with both hands at once. They performed a series of rhythmic movements, signifying a unified projection of their etheric energies. After the silent transmission, they signaled that they would channel vocally.

They showed me their position in the etheric hundreds of miles above the northern section of the Arabian Sea. From that altitude, they were in view of the Strait of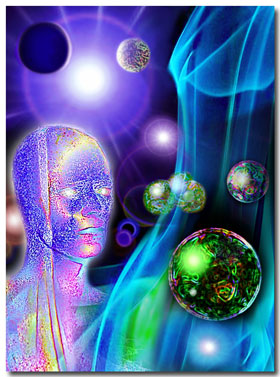 Hormuz at the entrance to the Persian Gulf, and had a range of influence extending from the Arabian Peninsula over to Iran, Afghanistan, Pakistan, and the western edge of India.

It should be noted that their fourth dimensional view is not as prosaic as that of our own third dimensional astronauts in space. For with their etheric sight and hieronic instrumentation, they detect swirling colors and vaporous mists of thought forms, sparks of light, and other energy displays. As they see it, outer space is alive with the colorful manifestations of other-dimensional life forms.

Later, to my surprise, after Rebekah of Venus completed her channeling, she reintroduced the small group of unfamiliar extraterrestrials who had appeared initially. As their unique vibrational forms coalesced, I realized they were from the Saturnian Council, and probably were Saturnian beings. They proceeded to inject a hieronic transfer of energy to reinforce what Rebekah had just channeled. As I grounded the download, my auric and physical system quaked at the impact. For a moment, I thought the Saturnian representatives might channel vocally; instead, they accomplished their work in the silence.

____________________

* Channeling through Nada-Yolanda on December 29, 2004, Sol-O-Man/Mary revealed the following: "An age-old bridge between two cultures that has sustained the southeastern area of the globe is about to collapse. Few are truly intuned or aware that this is happening in their societies. If it does happen, suddenly and because of a violent act, it will cause millions of souls now incarnated on the planet to be totally disrupted and excommunicated. This not only affects souls incarnated on the planet at this time, but many on the astral and etheric planes whose entire soul structure and history and plan for further evolvement will go awry.
"Pray for peace, harmony and the sense of righteousness within all who are involved. Just because a few disrupt the bridge does not mean that everyone connected to it must be disjointed.
"This is an analogy also of the bridge between dimensions — the bridge between Earth, astral and etheric — which is far vaster than any amount that involves the Earth plane. Truly this is a sign and an event of the Latter Days, the time when all that is and has been shall be no more.
"Pray for our Father-Mother God to intervene and prevent this from happening. It is not inevitable if enough prayers and souls will desire the bridging of one life to another. Do not let petty differences and disagreements dissolve the bridging because of neglect and disinterest. May good prevail. May right action be inspired in those who can make a difference.
"As a mother, whose life as Mary to Jesus, I beseech all. Sacrifice is in order. The truth of love is in order. Cement all bridges in mind, in physical activity, in all emotions that are other than good."
Mary's prophecy apparently came to pass, in part, with the tragic Pakistan (Kashmir) earthquake almost ten months later, on October 8, 2005. That temblor, magnitude 7.6, struck at the heart of the bridge between the two cultures of India and Pakistan, which long have struggled violently to settle their differences. At least 86,000 people were killed, and millions were left homeless. One sign of hope arose from this catastrophe: relief efforts between the governments and peoples of India and Pakistan stimulated a new spirit of cooperation.
See "Age-old Bridge in Danger of Collapse," published in Contacts from the Fourth Dimension, pages 353–54.

Photos: (1) Dust over Arabian Sea (enhanced by author), NASA Archives. (2) Arabian Sea, courtesy of WorldAtlas.com. (3) Cosmic Awareness Revisited © by Hartmut Jager. (4) Dimensions © by Hartmut Jager.

LISTEN TO PODCAST: Click on the "Play" button below to listen to the above communication, as recorded live on 12/14/11. This recording was released on I Am Network of Light tape #1038B, for the week of 3/4/12.