Channeled via Phillel on May 4, 2011

SUMMALT: I am Summalt/Peter, first of the disciples. From my command craft in the East, I am spliced in through Hannibal's command module, hieronic sister craft #1236, in this joint session with Hannibal for balanced polarity projection, East-West forces combined.

You must not run, for you cannot hide. We learned that two thousand years ago when we abandoned the post the Master had consigned to us that night in the Garden of Gethsemane. We learned our lesson; now you must hold fast and learn yours.

The reason the 144,000 light workers must come into the expression of the sixth initiation of crucifixion–resurrection is because you must hold securely to the resurrection cycle while mass consciousness, who follows you,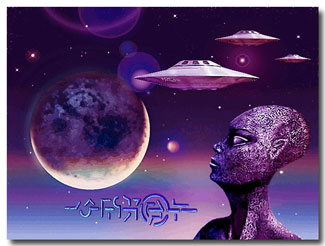 goes through the crucifixion, the crossing-out of all error of this mortal dimensional consciousness. The Master, of course, led the way: "Not my will, Father God, but Your will be done."

So we speak to the 144,000, to remain at your posts, to hold secure in this knowledge of the resurrected light while the troops advance to arrest those who have not prepared themselves sufficiently for this crossing-out cycle. [1] The action has been engaged through astral and physical planes, and now will be played out.

Always you have events on the physical plane that signal these Latter-Day demonstrations, both through the race of man collectively and through nature forces of devic-elemental kingdoms. [2] Can you not read the signs of the times?

The light must prevail! We have full faith in your Christ Selves to advance this task, for you have been prepared, those of you who are designated amongst the elected ones to serve in this Christ-conscious demonstration. Now do you have faith in your own high Self, in Father-Mother God, who guides you, along with His-Her agents of the higher realms?

That is why I speak on behalf of the Hierarchal Board in this conclave. For I still represent to the race of man that supreme degree of faith in the Christ that must be implanted within your heart, mind, soul and physical form. For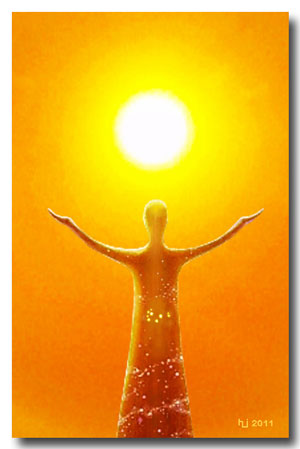 upon this rock of faith, the temple of the I Am Self shall and must be erected for the benefit of all mankind.

What we signal to you also in this joint conclave, Summalt and Hannibal, is that we are hereby doubling our hieronic projections to insure that these goals be met during this ongoing spring cycle of light-body resurrection.

You must be fearless, if you are to succeed in anchoring this higher light. For the forces of all those lower thought forms from man, both on physical and in astral planes, shall raise up a hue and cry against this implantation of light.

But you are fully united with us; and we are fully united with Almighty God, and therefore through this conduit we infuse your souls and your minds and your bodies with this holy purpose. All forces of the heavens are in alignment for this purpose, as are all hieronic spacecraft under our command who can aid in this download. Therefore, as one might say, the gates of hell cannot prevail against you. [3]

Walk in this steadfast purpose as you join with us to secure this double download of light through hieronic transmission. Have faith that all is being brought to your attention as needed for your conscious application within your orbit of influence and throughout this planetary environment. First of the disciples, Peter, the rock of faith; Summalt, etheric commander of Eastern Hemisphere alignments, over and out.

LORD MICHAEL: I am Lord Michael, Archangel of the First Ray of Divine Will and power-packed action with the sword of truth, to separate the wheat from the chaff.  I stand guard with all hierarchal forces to implant this truth through my designated 144,000 light workers, and more, on Earth.

Be assured of our protection, proceed with wisdom, and fear not this coming of the Lord. For with the law comes the ultimate application of divine love in action. So be it in truth. Lord Michael, standing guard at your back. Amen. Om.

____________________

[1] The image evoked in the channel was of the soldiers entering the Garden of Gethsemane to arrest Jesus. Although Jesus was fully prepared for this moment, the disciples were not, and fled. The soldiers represent the lower forces and thoughts of mortal consciousness that are intent on arresting or stopping light workers from demonstrating Christ consciousness. It repeats the warning Sananda/Jesus gave in his channeling of April 6, 2011: "There are many who clamor and who resist, and will attempt everything in their meager power to dissuade you from the accomplishment of your resurrection into the light."
[2] Recent signs that Summalt is referring to are the killing of Osama bin Laden on May 1st and the record-breaking killer tornadoes that ravaged the southern United States on April 27th; also, current devastating floods in the Midwest and along the Mississippi.
[3] Matthew 16:18: "And I say also unto thee, That thou art Peter, and upon this rock I will build my church; and the gates of hell shall not prevail against it."
Photos: (1) Observing Moonrise © by Hartmut Jager. (2) Golden Light © by Hartmut Jager.

LISTEN TO PODCAST: Click on the "Play" button below to listen to the above communication, as recorded live on 5/4/11. This recording was released on I Am Network of Light tape #1022A, for the week of 7/17/11.