Harmony of Nada & Motah
June 11, 2022. Corinne, a dear friend and former staff member who lives in Canada, shared the following dream of June 11th: "I watched Yolanda and Phillel walking hand in hand. They were completely harmonious and happy with each other, smiling and talking together. They exuded a pure love. I was humbled and happy to see them."
Hieronic Healing Session
June 28, 2022. DREAM. Three of us were together: Robert, myself, and a fellow female light worker, Ellen. Robert was experiencing a hieronic contact, but was having some difficulty balancing the inpouring electromagnetic energy of the space beam. Immediately I went over to him and began to perform an auric balancing. Laying my hands on his head, neck and shoulders, I smoothed and aligned the energy flow through his lower bodies, thereby restoring balance and harmony.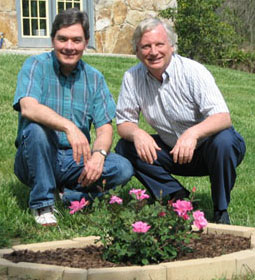 Afterwards, Ellen opened her smartphone and showed me a photo of her 95-year-old grandmother. She appeared listless, in the twilight years of her incarnation. However, while I looked at the photo, it transformed into a living observation, and suddenly her grandmother was fully transfigured by her high Self, superimposing directly through her physical form. The spiritual beauty and the golden light of her etheric vibration were magnificent! As I viewed the transformation, I exclaimed to Ellen and Robert what was transpiring. I knew, too, that this was the image I should hold for Ellen's grandmother.
Interpretation: Robert had mentioned a couple days ago that he had had some high-level contacts, but he did not share anything further and said he would write about those on his upcoming blog. When I spoke with him this morning, after this dream, he said he had posted his blog. [Click here.] He added that he was having some difficulty adjusting to the energy input of his recent contacts. He revealed some more details, and I then mentioned my dream of assisting him to balance out from a hieronic contact. I offered to come over and actually give him an auric balancing, as I had in my dream.
Later, I had a good balancing session with him. I gave him a foot rub, sounded some Om's, and also performed an auric balancing. My strong impression was that Lord Zadkiel was working with his body deva to assist his realignment, using me as a grounding rod through laying-on-of-hands and rhythmic hand movements through his aura. My crown chakra was greatly activated throughout. Also, there was a gentle hieronic exchange, relayed it seemed under the guidance of Dr. Hannibal, wherein higher forces were subtly fine-tuning the electromagnetic adjustment of his lower bodies.
Transfiguration by Mother Mary
July 6, 2022. HIERARCHAL BOARD MEDITATION. Robert led the meditation this week. He suggested that, since he was working on the first entry for the Earth Temple series for his blog [click here], and had had some new contacts and inspirations, we should focus on the Seventh Ray.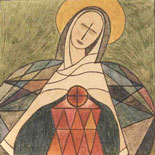 Within moments after we said the Lord's Prayer to begin, to my surprise Sol-O-Man appeared in her guise as Mary, mother of Jesus. I had not been thinking of her, even though in her Atlantean role as Zolanda, she had been high priestess of the Earth Temple, at that time located on what is now central Long Island, New York.
Mary overshadowed me. Our light bodies became so interlaced that the two seemed as one, indistinguishable. Her etheric form extended just several inches around my own auric field and physical form, fitting them closely as a glove over a hand. Her light body thus manifested a tight-knit transfiguration.
In this radiant state, at one with Mother Mary, I was imbued fully with her divine feminine qualities of Seventh Ray love and peace. I rejoiced and gave thanks for the supreme example she portrays for all mankind in this solar system. As Sananda's twin soul, she exhibits the soul's purity and alignment with the Christ Self. In her role to herald the Second Coming, she represents the new birth of Christ consciousness on Earth.
Although she did not open up a telepathic exchange with me, I asked for her assistance for all on Earth, as every soul is in need of healing and transformation. Through the oneness of our vibrational forms, I thereby grounded her presence and emanated her exquisite vibration to one and all.
I had the realization that Mary, through this transfiguration, also reconnected and strengthened the lines of energy force between the Earth Temple (now relocated to south-central Vermont) and the Sun Temple (now expressed through I Am Nation headquarters in Tennessee). In this unified force field, I also was connected solidly with Robert, who is her direct disciple.
Coming out of meditation, I felt transformed. A new peace pervaded my soul. "My soul doth magnify the Lord."
Note: My impression is that Sol-O-Man appeared to me as Mary because of our soul-akashic connection. According to my past-life recall [click here], I feel I knew her as Mary, mother of Jesus, when she was an older woman, years after Jesus' resurrection. (According to Catholic tradition, Mary lived to the age of eighty-three, prior to her assumption.) Also, I was reminded that my master teacher, St. Germain, in his lifetime as Christopher Columbus, was greatly devoted to Mary.
Photos: (1) Phillel and Robert, 2006, Mark-Age Archives. (2) Reconnection of the Sun and Earth Temples, representation of Mary by David Stroeh, Mark-Age Archives.