February 16, 2022. HIERARCHAL BOARD MEDITATION. At the start of the meditation, I was connected with the hieronic network surrounding planet Earth. To my clairvoyant vision, the etheric grid appeared as a scintillating spherical net, a latticework of electromagnetic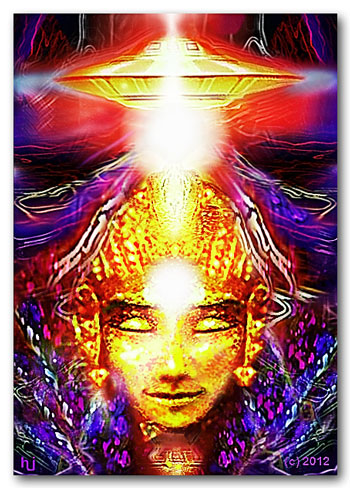 energy. Flashes of blue electric light, showing active connections, coursed along the grid.
My job, as a representative also of many light servers, was to be a stabilized force field, a solid anchoring point on the physical plane for a steady broadcast of hieronic energy. Interdimensionally, we are linked with those masters aboard etheric spacecraft who conduct these broadcasts for the transmutation of Earth.
In my light-body consciousness, as if hovering above the planet, I surveyed the hieronic grid, doing my individual part to strengthen the etheric lines of force. As I held steadfast, my aura became as a sun of gently pulsating white light. Then I was infused with the pure violet flame to shore up my functions on the Sixth Ray of Transmutation. Eventually, St. Germain, my master teacher, overshadowed me for about five minutes. When he completed the energy tune-up, he departed.
I am prepared now for the transmutation broadcasts to come during the spring cycle. (Ash Wednesday, the start of the Easter cycle, is March 2nd, two weeks away. The spring equinox is March 20th.)
Supplementary Reading: Etheric Spacecraft Grid
Photo: Golden God © by Hartmut Jager.