by Nada-Yolanda
A LIGHT WORKER is one who works in the light, with the light, for the light. Nothing else matters. No other thought ever must enter the consciousness, no other desire ever must be the purpose, no other function ever can supersede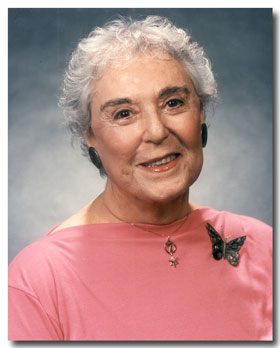 it; regardless of what you think intellectually, emotionally or personally; no matter who you are, no matter what position you play upon this planet.
What does it mean to be in the light? It means you were created of the light which is God. You never can be out of the light, because the light is in you. No matter what you've done, no matter what you've thought, no matter what you've said in this life or in any past life, you still are in the light because you are of the light.
A light worker works with the light. There's no other way to work — not intellectually and not emotionally — no matter how much a problem aggravates the personality you are expressing. You can work successfully only with the light, which you have in you. Since you never can be away from God, you must work with the light, you must work for the light.
Many of us have wondered what we are doing here, what we are accomplishing here; and how nice it would be to be someplace else than on this messy Earth which is going through a most despicable cleansing period.
We are here for the light. That's the reason we've been born. That's the reason we are light workers. This is the reason we chose to come, regardless of who we are, no matter how evolved we are, no matter what revelations we have had in our meditations about the place where we came from and to where we're going. We came for this purpose.
Spiritual Code
There is a special code that was given to me: Enlighten it. Spell it: I am light, I am; in-light-in. What can you do with this code? I am in the light, and the light in me is in all other things that I see, that I touch, that I think about.
You have a problem? Someone aggravates you? A situation is not the way you like it? Your body hurts? Your mind is confused? The place where you are at the moment, be it job or school or family or society or community, is not to your liking? In-light-in it. You have no other choice, as a light worker.
See the situation. See the person. See the condition. You are in the light, therefore the light in you puts the light or sees the light in that situation, person or condition. There can be no other choice for you. You are not allowed the privilege of griping, of saying critically what the other person or what that situation has wrong with him or it. You do not have that privilege if you're a light worker. This is the discipline, this is the difficulty.
This is why we link together in this network of light workers: to give each other strength and courage, and to hold on with everything we've got, to see that not only I do this but my immediate associates do this; and that every single one of you hearing or reading these words does the same thing.
For only in the unification of the light workers are we going to be able to eliminate those things that we feel critical about or that we don't like anymore or that we don't want to see manifest any longer. We are in the light, and in that enlightened consciousness we must see only the light in every other thing that exists, be it a person, a place, a situation, a condition or a lower kingdom. That is our power and our privilege, to raise those of other conditions or of lesser understanding.
Personal Viewpoints
Let us view our own problems, our own points of difference, criticism, aggravation. First, see the personal and private screen every one of us has. We call it the third eye. I sometimes like to think of it as our inbuilt television, our private channel; which it really is. Each one of us is a channel, therefore each one of us can turn that channel on to our link with God, the God Self within.
Turn on your television set. Open your channel. Picture there the person or the situation that seems to trouble or to disturb you. You know you are in the light. You've opened the channel, therefore the channel is now enlightened. On that private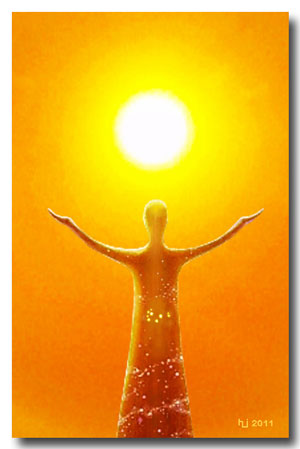 screen or your third eye, put the person or the situation. See the light in him or it. That person or situation was created by the one Force that exists: Light, God, truth, reality.
No matter what is manifesting on the outer, that person or that situation has God within. It is your privilege and your function as a light worker to see that light. Put that person or situation — acting, reacting, performing — in the light, as you yourself are in the light. That is your function. What you're doing is light work. Put that person or situation in the light. See the person or the situation in the light. You've turned him or it on.
We, as light workers in this network linked together, are giving you strength right now. I am giving you strength, even though I don't know the name of the person you're working with or the situation that is difficult for you in your life. I'm amplifying, I'm strengthening, I'm putting my life in your situation.
So are all those in this room where I am speaking. So are all those linked together in this meditation network. So are all light workers throughout the Earth, aware of Mark-Age and of this network or not, doing the same thing. They are giving you power, strength, and desiring your allegiance to the light. They need you to do this. You need them to help you. Here is our strength: in unification, in linking.
Take that same person and that same situation, and turn on your channel of light. Put them in the light, working with them in the light, praying for them in the light, knowing that the light in them is operating; for you will see it no other way. Do this at least once every day and you will see a change; not only in yourself, which of course is extremely important, but in that personal situation where you have put that much energy, that much thought, that much love, that much light to in-light-in it. It is enlightened, and you are enlightened because of it.
Decree by El Morya/Mark
To work with this special spiritual code to in-light-in things, people, situations, let us consider this: Know yourself to be in the light of Spirit. Know that Spirit Itself is light. Therefore, since we are part of Spirit, each one of us is in the light of Spirit, and the light of Spirit is in each one of us at all times.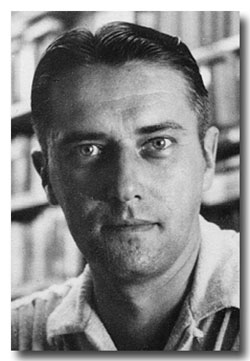 So, as we think of it at first — knowing that eventually it will become somewhat automatic and will not have to be repeated — let us consider ourselves at all times as being in the light of Spirit, and that the light of Spirit is in each. This Spirit is all that is, really. And since Spirit is in all other persons and all creation, we know this light of Spirit is everywhere. Thus, as we can see ourselves in this light of Spirit, as we can see Spirit enlightening us from within, and as we can see each person and each thing and each event in the light of Spirit, this is what we eventually will come to see and what eventually will come to be for all mankind, for all creation on the Earth, for the Earth itself.
As we become proficient at this, as we have this policy of seeing the light of Spirit within us and seeing us in the light of Spirit and seeing all other persons and things in the light of Spirit and the light of Spirit in all other things and persons, we will be able easily to place persons and situations, all creations, in the light of Spirit; to see it in the light of Spirit enough to know it will be in the light of Spirit. Let us do that now, and at all times as we think of it. In-light-in it!
Revised from Mark-Age Meditations audio broadcast #56A, released in July 1974. This broadcast and others are available on Nada-Yolanda's one-hour CD "Act in the Light" ($10 + shipping).
LISTEN TO PODCAST: Click on the "Play" button below to listen to the original recording of "In-Light-In" by Nada-Yolanda and El Morya/Mark.
Photos: (1) Nada-Yolanda, 1997, Mark-Age Archives. (2) Golden Light © by Hartmut Jager. (3) El Morya/Mark, 1960, Mark-Age Archives.