Mountains Collapse
May 21, 2015. DREAM. Robert, MariLyn, Larry and I were driving home to headquarters on Route 25W, going toward Interstate 75. At a distance we viewed the mountain range in front of us. (It was much larger than in real life.) Suddenly, there was a massive landslide on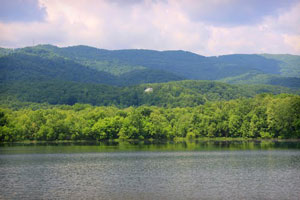 one of the mountains and half the mountain gave way. Immediately the whole mountain then collapsed, followed by the catastrophic destruction of the mountain next to it. Within a few seconds, the entire mountain range had toppled!
We were stunned. When we reached the Interstate, we discovered that the route had been cut off by the cataclysmic destruction, stranding hundreds of motorists.
Interpretation: Mountains, in this case, represent a crystallization of mass thought forms, as viewed symbolically on the astral planes. The catastrophic destruction signals a sudden decrystallization of the lower, outdated energy forms of man's mortal consciousness. Decrystallization is a necessary step in the recrystallization of higher, spiritual manifestations on Earth. In addition, decrystallization cuts off the normal, mortal ways for the flow of energy exchange (stranding motorists), making the recrystallization (rebuilding) of new routes necessary.
"The sky disappeared like a scroll rolling up and all the mountains and islands were shaken from their places." — Revelation 6:14
Status Report

May 23, 2015. DREAM. Upstairs at headquarters, I was busy doing a research project with Yolanda's diary. With notebooks and papers spread across my desk, I organized, collated, double-checked various items, verified chronology, and so forth. El Morya/Mark walked into my office and I gave him a detailed status report. He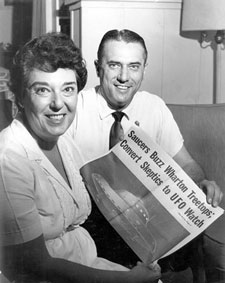 asked me several questions, made some suggestions, and gave his approval of the progress. We had a very pleasant exchange.
While Mark was there, as I continued organizing, I discovered that diary page 129 was either missing or out of sequential order. But then I found it.
Interpretation: I awoke with the impression that the dream has to do with Yolanda's soul record, especially in regard to her hierarchal demonstration as a representative for mass subconsciousness and the ages-long record of mankind on Earth. El Morya, as a representative of the conscious aspect of mind and as First Ray Chohan, is guiding the process, keeping tabs on progress.
"Upstairs at headquarters" symbolizes the higher planes of consciousness and my spiritual functions in the Mark-Age Unit; also, my connecting point with hierarchal masters, such as El Morya.
The research project with Yolanda's diary also relates to my function in the University of Life and to one of the roles Yolanda assigned to me before her passing: the record keeper of Mark-Age archives. In fact, I have been in charge of organizing and preserving our organizational archives since prior to Mark's transition in 1981. It was a function he had done himself, until he was too sick to continue and he delegated it to me. Also, currently I am editing Nada-Yolanda's Autobiography of a Prophet.
Most intriguing to my soul mission as Motah is the specific reference to page 129 of her diary, published in Into the Fourth Dimension. On August 10, 1961, while recording a space contact, Yolanda described Operation Show Man (see also Visitors From Other Planets):
"Show Man referred to a project which was to include clear sightings, physical landings and other positive proofs to man of Earth that life exists on other planes, planets and dimensions. . . . The general plan was to land, to be interviewed and examined, and then to withdraw, allowing the leaders of this planet to develop a united program of interchange with our space brothers who come in genuine peace and divine love from other parts of our solar system and universe."
Doctor's Appointment
May 25, 2015. DREAM. Mom and Dad took me to my doctor's appointment. Although we had no direct conversation, I was keenly aware of their presence. While I sat at a computer in the doctor's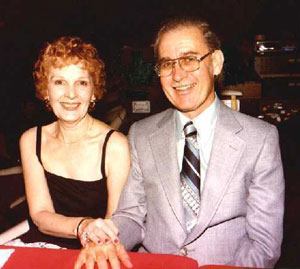 office, filling out information on a form, I awoke.
Interpretation: In my dream symbology, I tend to view visits to the doctor as inner plane interactions with my master teacher, Dr. Hannibal/St. Germain. In my prayers of late, I have been asking him for spiritual guidance. At least the "appointment" is set with the doctor; that is, plans are in motion.
Releasing Magnetic Attachment
May 27, 2015. DREAM. At a medical center, Fred, Jonathan and I — the three brothers — were caring for my father's physical corpse. His body, lying in a bed tilted at forty-five degrees, had been placed in some type of suspension. Strangely, though, occasional slight movements indicated his soul was still resting within the physical form.
Interpretation: In his reorientation on the astral, my dad is in the process of releasing himself from the magnetic attachment to the physical plane (physical "corpse" or form). He continues to have periods of rest and review in the astral healing hospital (medical center). Interdimensionally through our thoughts and prayers, even astral visits, my brothers and I participate in this "caretaking."
Given the dream location, it is noteworthy that I dreamed just two days ago that Dad and Mom had accompanied me to my doctor's appointment. Also, this is the second dream wherein my two brothers and I have been together with Dad since his transition. (See dream of May 2, 2015.)
See also:
"In the Garden"
June 1, 2015. DREAM. Working together in harmony, Nada-Yolanda and I were making a beautiful flower arrangement. Happily we sang the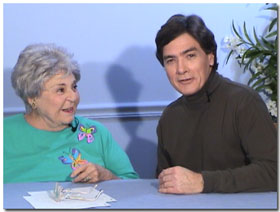 hymn "In the Garden." I told her that the same hymn had been played both at my father's recent funeral and at his mother's funeral (1959). It had been one of their favorites.
Interpretation: The flower arrangement symbolizes the blossoming of spiritual manifestations as Nada and I work together interdimensionally in the heavenly "garden" of God's kingdom.
The mention of my father and grandmother attests to the astral reorientation he is undergoing, as indicated also in other recent dreams. As I had received last March, shortly after my dad's transition, Nada had introduced him to Leonora, who would assist him in his new astral environment ("in the garden").
The lyrics of "In the Garden" are lovely and meaningful:
I come to the garden alone
While the dew is still on the roses.
And the voice I hear falling on my ear
The Son of God discloses.
And he walks with me and he talks with me,
And he tells me I am his own.
And the joy we share as we tarry there
None other has ever known.
Photos: (1) Cumberland Mountains, source unknown. (2) Nada-Yolanda & El Morya/Mark, 1967, Mark-Age Archives. (3) Honora & Fred Jacobs, 1979, Mark-Age Archives. (4) Nada-Yolanda & Phillel, 2002, Mark-Age Archives.