Interdimensional Planning
November 19, 2014. HIERARCHAL BOARD MEDITATION. In our meditation I had a vision of an interdimensional meeting of master teachers that was being held in the higher planes or on a spacecraft. Seated around a large conference table, they were discussing various plans, assessing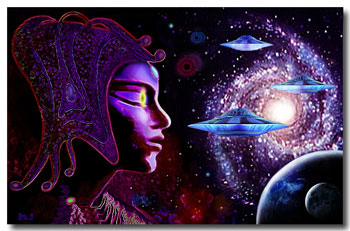 options, determining what guidance to put into motion. I sensed that it had to do, at least in part, with the Mission to Mexico, perhaps also with the upcoming Christmas cycle.
Here on the physical, . . . we three also are weighing our options on whether to proceed now with the Mission to Mexico, or to postpone it for a time of better balance. From what I witnessed psychically of the interdimensional conference, a final decision had yet to be made.
In the last few minutes of the meditation, Rebekah of Venus appeared. As she so often does, she brought to my soul a healing balm of energy. As she worked with my auric field, she relayed nothing specific, though I presumed she was conditioning me for upcoming works.
Keys to Truth
November 21, 2014. DREAM. The Prime Minister of Canada ordered a copy of our book 1000 Keys to the Truth. He had handwritten his order in French and had signed it personally as Premier Ministre. His top advisor hand-delivered it to me.
Interpretation: My immediate thought was that the dream signaled a new opening of receptivity and spiritual awakening in mass consciousness for the Christmas cycle, evidenced at least symbolically among various thought leaders such as the Canadian prime minister, Stephen Harper.
Alanar & Elinor Return
November 26, 2014. HIERARCHAL BOARD MEDITATION. While working on spiritual protection for all light workers and for ourselves at headquarters, suddenly I was suffused with radiant green light. Alanar the Uranian appeared. Elinor,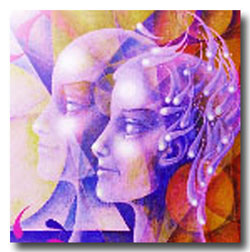 the lady spaceship captain who is his associate, stood in the background. Months ago she had announced she was from the etheric city of Sphera, on Uranus, where I had known her and Alanar during my Motah training. I had not had contact with either of them since September 3rd.
Alanar mentally relayed, "We have come to participate with Conrad in the coming cycle." He implied the cycle of the Christ Mass energy influx, typically inaugurated around Thanksgiving, which is tomorrow. The Conrad team, assigned long ago by Dr. Hannibal, oversees and monitors our protection at I Am Nation headquarters.
Within a few moments, Alanar clamped a hieronic beam onto my crown chakra. The inpouring energy also affected my throat and solar plexus. Then he tweaked my energy field, increased his overshadowing via the space beam, and revved up my chakra centers. I was transfigured by my Motah light body, exhibiting characteristic outer space features. (MariLyn reported later that she had witnessed the transfiguration.) Under the pronounced effects of the hieronic beam, my throat muscles contorted, and I thought Alanar was going to channel.
In answer to my query, Alanar projected an image of a pilot doing a preflight, checking instruments and controls prior to takeoff. I realized then that he was just prepping me, resynchronizing me apparently for future works. Within a couple of minutes, the beam subsided.
Still in meditation, I began smiling broadly, happy once again to experience space contact after such an extended hiatus.
Defense Department
November 27, 2014. (Thanksgiving Day.) DREAM. At our former headquarters in Davie, Florida, I returned to my office/living quarters, which actually was the master bedroom of the Executive Building. (In real life I had used those quarters for four years,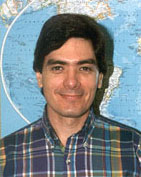 1981–1985.) To my surprise, I discovered construction in progress. Across the driveway, at the building designated (in the dream) as the Defense Department, workers were busy constructing a connecting passageway to my office bathroom, in order to allow workers in Defense easy access. I asked one of the workers if it would be a covered walkway.
Also, Theon and one of his coworkers were present. Using a large tape measure, I helped them determine the distance between the Defense Department and my office.
Interpretation: The dream location in Davie represents the soul or astral level of consciousness. The master bedroom, where I live and work, is the locus of my growing mastership on Earth. The bathroom signifies the cleansing and purification functions of my expertise on the Sixth Ray. The Defense Department symbolizes spiritual protection from a coterie of interdimensional guardians. A new passageway is being constructed, allowing easier coming and going through the veil between dimensions. New construction evokes the same symbology of my dream on October 27th.
Theon, who also showed up in a dream on September 24th, represents those workers in the higher astral realms who are assisting us. Symbolically, measuring the distance between buildings helps insure greater accuracy in interdimensional coordination.
Note: Larry Peterson arrived mid-afternoon from Vancouver, British Columbia, Canada. He is joining our staff full-time. A Mark-Age member for over three decades, he had previously been on the staff for a year, 2000–2001.
Mission to Mexico
November 28, 2014. When I awoke this morning after a night of unsettling dreams, I had a gut feeling that the Mission to Mexico should be canceled or postponed. It just didn't feel right. The rhythm was not in sync.
Tellingly, Robert, MariLyn and Larry all had similar feelings upon awaking. Robert received guidance from the Hierarchy that the necessary alignments with light workers, both on the astral and the physical planes, had not been achieved at this time. There was too much resistance.
Inner Plane Reinforcements
November 29, 2014. MEDITATION. The four of us gathered at noon for Project Power. Robert and MariLyn shared dream and meditation guidance verifying the decision to cancel the Mission to Mexico. We linked with Sananda and the Hierarchy to shore up our spiritual protection for the Christ Mass cycle, now in progress.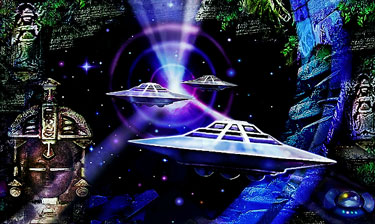 Several minutes prior to the start of our meditation, while Robert was still giving his introduction, Conrad contacted me with hieronics.
After we finished saying the Lord's Prayer, Conrad increased the power of the hieronic beam on my crown chakra. "I have been reinforced," Conrad relayed telepathically. He referred in part to the coordination with Alanar, Elinor and the Uranian space forces, which had been announced on the 26th. Conrad proceeded to jell the contact and to amplify the dome of spiritual protection over our headquarters. I joined him to anchor that decree and visualization.
Suddenly, Golden Eagle, the astral Indian chief, descended in his light body, or perhaps in his higher astral form, and stood in the center of our circle. An imposing figure about seven feet tall, he was dressed in ceremonial regalia. His arms were arrayed fully with eagle feathers, representing magnificent wings. As he descended from the seventh astral plane, he slowly swept his "wings" back and forth, as if simulating flight. In this manner he cleared our collective thought atmosphere.
Via thought transference, Golden Eagle said he and his astral guardians were in a special pact with Conrad and his hieronic team, working in concert with them to clear any lower astral infiltration and to reinforce our protection of light. After he worked with us for perhaps ten minutes, he withdrew.
Next, amidst an infusion of green light, the Uranian space team appeared. Alanar was in the lead; Elinor stayed in the background. They were fully coordinated with Conrad's hieronic connection. Using Fifth Ray influences, their specialty on Uranus, they worked in our group force field to effect integration, balance, healing, and synthesis with the higher incoming light.
After a few minutes, Alanar stepped back. Elinor moved to the fore and overshadowed me fully. She was wearing a white space suit that shimmered with iridescent light. On her head was a space helmet with a large clear visor, through which I could see her facial features. Her extraterrestrial appearance was stunning to my clairvoyant sight.
Elinor revved up the hieronic beam considerably, and momentarily I thought she was preparing me energetically for a channeled communication. Her sweet, feminine nature was greatly pronounced as she worked with all of us hieronically. I melted in the presence of her love vibration. She informed me that she was working particularly with Larry, in order to reinforce his aura with love and healing as he solidifies his transfer into our group function.
Elinor completed her work and receded. With masculine command authority, Conrad came back online to finalize the protective seal of light encasing our I Am Nation headquarters.
Soul Reconstruction
December 2, 2014. DREAM. Back at the Davie headquarters in Florida, I was in the Executive Building and noticed that construction was in progress. By hand and also by using a vacuum cleaner, I began sweeping up debris in the front office, the living room and the hallway. When I reached my production office (the same one I had actually used from 1985 to 1998), I observed that my whole office was in the process of being renovated. I began cleaning up construction materials there, too.
Interpretation: The dream reports a similar symbolism of construction, or reconstruction, as two other recent dreams, on October 27th and November 27th. The Davie location relates to my soul record, or the astral level. From light-body consciousness, I am reconstructing my soul for higher service in the Second Coming program. As Christ Jesus said in Revelation, "Behold, I make all things new."
Photos: (1) Cosmic Gaze © by Hartmut Jager. (2) Angels © by Hartmut Jager. (3) Phillel, 1993, Mark-Age Archives. (4) Ancient Stargate © by Hartmut Jager.