Hold the Line!
August 20, 2014. HIERARCHAL BOARD MEDITATION. This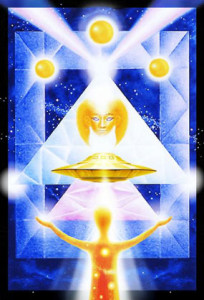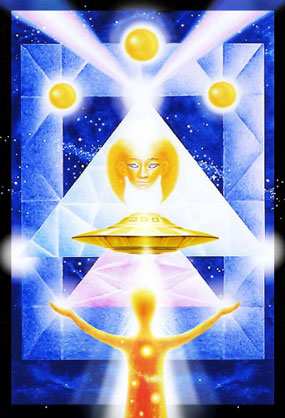 was our last Hierarchal Board meditation prior to the Mission to Mt. Shasta and Alaska, to start on August 26th. I worked mainly with projections of balance, harmony and protection, and experienced a solid, foursquare anchoring of light. In fact, during the meditation I visualized myself ensconced in a geometric cube of energy. The anchoring also was for a tight coordination of Robert, MariLyn and myself as a triangulated force field.
Toward the end of the meditation, St. Germain overshadowed me. With the commanding authority of a general, he ordered, "Hold the line!" I had a vision of a battle scene, representative of the War of Armageddon. As one of St. Germain's commanders, I was on the front lines, directing troops under my charge. The battle was in progress. To my master teacher's order, I immediately replied, "Yes sir!"
Stand with Sananda
August 27, 2014. HIERARCHAL BOARD MEDITATION. On and off all day, I was under contact of a hieronic beam through my crown chakra. At times I was slightly fuzzy mentally, or discombobulated, feeling as if my head were encased in a "chamber" or localized, concentrated force field. In the afternoon, the power became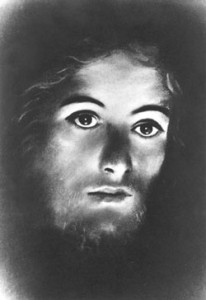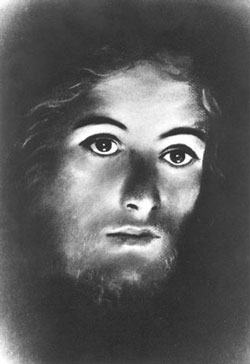 so great that I had to stop work and lie back in my chair for an hour, almost in trance. Then Larry and I gathered at four o'clock for our first Hierarchal Board meditation since yesterday's start of the Mission to Mt. Shasta and Alaska.* This afternoon, Robert and MariLyn are making their way by auto to Mt. Shasta in northern California. We linked up with them in thought and prayer.
The grounding of energy was as a smooth, healing balm. In a vision I stood beside Sananda and his extensive Abel army of light. Together, we held steady and amplified his divine mantra of Love God and Love One Another, anchored at Mt. Shasta millions of years ago during the last titanic struggle between the two factions of the Elder race, the Abels and the Cains. I recalled what Sananda had said to me on August 6th: "Return with me to the days of yore and renew your service in the Abel army of light."
Midway in the meditation, the "crystal homing beacon," which Conrad had installed in my crown chakra on August 13th, was gently activated and began rotating slowly, beaming scintillating rays of light. It was my signal that hieronic transfers of energy were officially in progress.
Then the lady spaceship captain, whom I had seen clairvoyantly also on August 13th, suddenly appeared in my auric field, standing behind my right shoulder. She began working with Larry's and my force fields, apparently assisting our integration of the hieronic transfer. With my psychic vision, I saw her clearly. She carries a vibration that has a gentle sweetness of being. Yet she still did not identify herself by name. I remain intrigued!
_________________________
* As on previous missions this year, Mark-Age Family member Larry Peterson, from Vancouver, British Columbia, Canada, is here with me at I Am Nation headquarters, helping to ground the hierarchal energy transfers. We both are Sixth Ray workers, as well as pilots, so we gleefully refer to ourselves as the "Sixth Air Cavalry."
Photos: (1) Blue Dimension © by Hartmut Jager. (2) Charcoal drawing of Sananda by Mrs. Walker of England, while in semi-trance, circa 1940; courtesy of Ronald P. Beesley (1903-1979) of White Lodge; official print in Mark-Age Archives.