Dressing the Deer

December 9, 2013. DREAM. MariLyn and I were dressing a deer, in order to prepare it for cooking. Taking the lead, I showed her the various steps involved. We had gutted the deer and had begun to splay it out in a particular configuration on a flat rack or stand. Robert, though not involved directly, observed from the periphery.
Interpretation: Even though the symbolism is extremely unusual for my dream state, it most likely relates to inner plane preparations for the upcoming Mission to India. Robert and MariLyn are making plans to journey there in March 2014. One of their stops will be near the legendary Deer Park (Sarnath),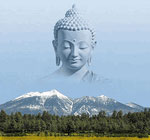 where Gautama Buddha gave his first spiritual lecture on the Four Noble Truths after his enlightenment.
Perhaps the symbolism of "dressing the deer" has to do with "redressing" (setting right, or compensating for an imbalance) the mixed thought vibration that has accumulated over the centuries in Deer Park (or in Buddhism generally), due to various misinterpretations or colorations of the Buddha's original teachings. Sananda/Buddha's projections there through Robert and MariLyn will help reset the vibrational pattern for higher manifestations in the Second Coming program.
Interestingly, I discovered that one of the archaic definitions of redress is "heal." Perhaps this is another confirmation for the Healing Haven team.
In addition, MariLyn represents the female polarity, or subconscious representative. Spiritual thought forms and methods are being implanted and coordinated in the subconscious, via the dream state, in preparation for the mission. These thoughts, which the Triangulated Team is now receiving, will be "cooked" for later ingestion.
Positive Attitude Toward Cleansings

December 16, 2013. DREAM #1. In the master bedroom in Davie at [the former] I Am Nation headquarters, I was on shift with Mark. He was frail and thin, as he had appeared in the last year of his life [1981]. I discovered that the bathroom floor, which had been littered with dead spiders, spider sacks and other debris, had also become flooded with about an inch of water. Although Mark grumbled and muttered his dismay, I was very positive and cheerful.
"This will be no problem to clean up, Mark," I assured him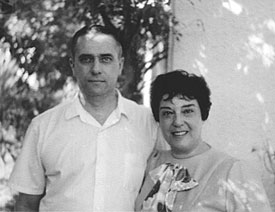 with a smile. "Besides, this will be a good opportunity also to clean up all the dead spiders and other mess." I then got on my hands and knees, mopped up the water, and cleaned the floor until it was spick-and-span.
DREAM #2. I was traveling with Yolanda and others of the former staff. We were going somewhere to present a seminar, and I was driving the car. On the way, we passed through my old neighborhood in Lufkin, Texas. The others began to grumble, expressing openly that it was too dangerous for us to continue, that negative forces were too resistant.
I pulled the car over. We all climbed out and gathered in a neighbor's yard to air out our feelings on the matter. Yolanda asked for everyone's input. Several of us raised our hands to speak. One by one, the others spoke; each was negative and did not want to go on. Yolanda purposely waited to call on me last, as if she gave my response more weight.
When I spoke, I was very positive-minded and gave everyone a rip-roaring pep talk. "We have great strength as light workers. Let's move forward and not let the negative forces stop us!" I exclaimed. "We are in no danger, for we are strong in the light!" With my assertiveness and positivity, I persuaded them. We decided to continue to our destination.
Interpretation: Both dreams carry a similar theme: Meet adversity and resistance, or any necessary challenges and cleansings, with positive-mindedness and cheer. Be strong in the light. Mark and Yolanda are convenient symbols of the conscious and subconscious, and thus reflect thought patterns and reactions of the masses, not literally of themselves. There is a weariness among the light workers, and there is conscious and subconscious resistance among the masses to the inpouring light of the Christ Mass cycle.
In the dream, I portray the proper light-worker response of love in action. This is the same positive attitude I must hold toward the cleansing of my own thought patterns.
Lower Astral Intrusion

December 22, 2013. DREAM. There was an intrusion next door. I was informed by locals that a development company had seized our neighbor's property illegally. A large crew had begun bulldozing the land, taking all the debris and dumping it onto our driveway in front of Trinity House. Suddenly, they also began to seize control of our property! I left the local informants up top on the lane and hurried to confront the interlopers. They already had violently forced open the door of Trinity House in order to occupy the building.
Interpretation: The dream is obviously a warning signal to increase spiritual protection of our functions at I Am Nation headquarters, individually and collectively. It is reminiscent of other recent warnings, such as the dream of October 29th. The symbolism indicates that lower astrals (and low thoughts of those on the physical) are reacting to the Christmas energy influx.
Mary's Warning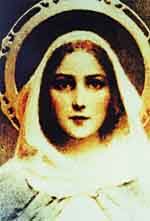 December 24, 2013. Christmas Eve. DREAM. In a brilliant flash of light, suddenly Mother Mary appeared and, referring to Robert and MariLyn, commanded me: "Tell them not to go tomorrow." When she saw I was puzzled at what she meant and the directness of her statement, she added: "Robert will understand." She then disappeared.
Interpretation: The dream, so specific and dramatic, was unsettling. Although I did not know if I should interpret it literally, or if the instruction truly was time-stamped, I phoned Robert in the morning to relay Mary's message, just in case. He, too, was puzzled. At any rate, he and MariLyn were not scheduled to go anywhere that day.
Tidal Wave of Destruction

December 24, 2013. Christmas Eve. DREAM. While I was returning by car to my parents' home in Lufkin, suddenly a four- to five-foot tsunami came crashing through the neighborhood in a series of waves, inundating and destroying many homes. My parents' home, which sits on a small rise, also was damaged. Perhaps six to eight inches of water had flooded the house. While I gathered with the whole family to assess the damage, I awoke.
Interpretation: The tidal wave obviously refers not just to cleansings in mass consciousness but to the situation unfolding with my parents in Lufkin. Just last week my mom, who will turn 95 in January, had fallen in the kitchen and had broken her pubic bone. She was in the hospital recuperating when I arrived in town on the 20th, and I've been visiting her every day. My dad's health also is of concern. The dream symbolizes the cleansing inherent to these family matters, our personal "home." Since the whole neighborhood is affected, though, I would also apply the symbolism to a cleansing in mass consciousness during this Christmas cycle.
Indeed, I later learned that our next-door neighbor also was inundated with caregiving challenges with her own mom, who recently has suffered another health crisis.
Nada Watches over Me

December 29, 2013. DREAM. At I Am Nation headquarters, I had mowed the grounds, but still had a small section to finish in the morning. Nada-Yolanda and I walked around the property, surveying the status. She was in charge, skillfully directing all the staff projects.
Interpretation: My healing work in Texas with my family is drawing to a close. I have accomplished much already, yet there is a small section of work to complete. Mowing refers to creating order and harmony, perhaps also to cleansing (making clean in appearance). Nada watches over me from the etheric planes.
Second Coming of Christ Consciousness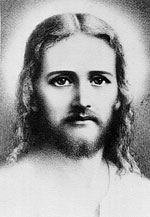 January 1, 2014. New Year's Day. DREAM. Gleefully I rode a bicycle along the road, enthusiastically telling everyone I met that in just a few minutes Sananda/Jesus would appear at his Second Coming!
I awoke feeling tremendously uplifted on this first day of the year, excited too for the symbolism of new beginnings in my own second coming of Christ consciousness.
Tornadoes Threaten

January 8, 2014. DREAM. Dark tornado funnel clouds, whipping this way and that, appeared all over the sky. Quickly I began guiding people to safety. In the nick of time, before one of the tornadoes struck, we took refuge in a home where we gathered the family, including small children, in a basement to protect them.
After the initial emergency passed, we emerged. But more funnel clouds threatened to ravage the land. Suddenly I found myself alone at I Am Nation headquarters. More tornadoes formed. Cheyenne then appeared, and I immediately scooped her up in my arms and protected her from the whirlwinds. We hunkered down near the foundation of Trinity House. Although we did not receive a direct, full strike, several tornadoes, as if purposely driven, attempted to penetrate our protective force field. They seemed self-propelled by embedded thoughts of vicious anger.
Interpretation: The dream symbolism depicts the whirlwinds of thought patterns and negative reactions in mass consciousness and on the astral planes. More cleansings are coming. We light workers, forewarned, must protect all within our orbit, including the lower kingdoms. Only in I Am consciousness, our secure trinity foundation of being, are we protected from the onslaught.
Note: I had returned to Tennessee on the 7th.
El Morya's Wife

January 10, 2014. DREAM. I was with El Morya/Mark, his wife, and several other staff members. I was astonished to learn that all these years Mark had been married to a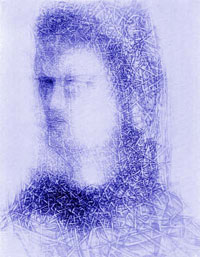 beautiful blond-haired, blue-eyed woman named Martha. Even back at MetaCenter [in Miami], in the days of his close association with Nada-Yolanda, he had been married to Martha. She always had been completely supportive, elegant and refined, a perfect counterbalance to Mark; yet, she had remained quietly in the background the whole time. Obviously she had to be a master in her own right!
Interpretation: The key to the dream lies in the metaphysical interpretation of the name Martha. She represents the spiritual service and demonstration of the soul on the outer plane — just as I had served my parents and family recently during my visit to Texas. She is the feminine or soul counterpart of positive, male action on the First Ray of Will and Power, as represented by El Morya/Mark.
In his Metaphysical Bible Dictionary, Charles Fillmore writes: "In Luke 10:38–42 Martha and Mary represent the outer and the inner phases, respectively, of the soul's activity in welcoming the inner spiritual teacher. The soul, established in love, is always quick to discern the presence of true thoughts, and it welcomes the spiritual man, or teacher, who brings Truth. It is also in a receptive attitude toward understanding.
"Martha represents the outer activity of the soul that is receiving the higher self; Mary represents the inner or soul receptivity. Martha desires to show her love by service; Mary shows hers by learning at Jesus' feet."
In the dream, Martha's blond hair, blue eyes, and elegant bearing symbolize the higher, refined alignment of the soul-subconscious-feminine aspect with the etheric, I Am Self.
New Internet Connection

January 11, 2014. DREAM. At the store, I purchased a brand-new, upgraded Internet connection.
Interpretation: The Internet connection represents a new, upgraded unification or integration with the higher Self and with those spiritual teachers from whom I receive instruction. It forecasts a higher uplink/downlink with the Hierarchy's interdimensional and interplanetary network. The symbolism reminds me of my dream of November 21, 2013, wherein a new air duct system was being installed in Trinity House.
Engineers from Higher Planes

January 15, 2014. DREAM. My dad and his engineering colleague showed me a very sophisticated machine used in the iron foundry years ago. (My dad is a metallurgical engineer.) The fellow engineer said Dad had written the operating manual for the equipment. He pulled out an old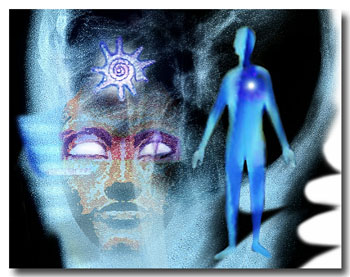 book with frayed binding, and I began to read it. At first the text explained the machine operations, but by Chapter 2 it had become an autobiography of my dad's experience in the foundry prior to World War II. I had a pleasant, engaging exchange with my father, who appeared youthful and enthusiastic.
Interpretation: The previous day, my brother had phoned to say that Dad, age 96, was in the ER at the local hospital. He had fainted while he was waiting in the doctor's office for his regular appointment. The doctors ultimately discovered the cause, gave him treatment and sent him home. Unfortunately, Dad had spent a truly miserable day in the ER. The next day, at home on the 15th, he was feeling the best he had felt in a long while. His appearance and demeanor in my dream were further confirmation of his new balance.
More than likely, Dad's engineering colleague in the dream is a mentor or a fellow scientist from the higher planes. The dream symbolizes my father's soul record of accomplishments in the scientific field, not only on Earth and its astral planes, but perhaps also on other planets in our solar system (the machine in the dream was very sophisticated). The operating manual is his Book of Life, detailing soul experiences prior to, and during, his present life in the Latter Days, the War of Armageddon (World War II).
Dad's youthful appearance and enthusiasm reveal the joy with which he has pursued his scientific goals. This is the image of his spiritual Self that I should hold in my mind's eye.
Hannibal & Summalt Return

January 15, 2014. HIERARCHAL BOARD MEDITATION. During the meditation I experienced a very strong, expansive, physically tactile light-body overshadowing. Dr. Hannibal appeared in front of me, assuming at first his guise as Admiral Christopher Columbus, as if to imply he was going to take me on a cosmic voyage. Referring to my body temple and auric field, he said, "I claim this temple as my own."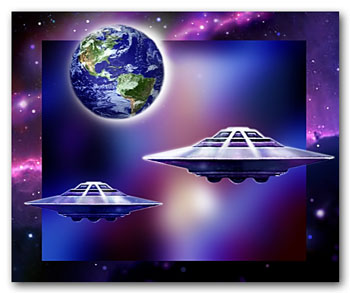 Using hieronics and his own light-body energy, my master teacher began to tweak and to synchronize my vibrational frequencies. At a certain point of phasing in my alignment, he levitated my left hand with the hieronic beam and formed his characteristic signature. Then he brought in Summalt. Overshadowing me with his light body, Summalt formed his signature with my right hand and levitated it to the same plane as Hannibal's.
Then, as the two space masters jointly braided themselves with my force field, they abruptly switched magnetic polarities. As they did so, they alternated their signatures: Hannibal formed his with my right hand, Summalt with my left hand. Several times, back and forth, they reversed polarities, and their hand signatures followed suit.
I can only explain the electromagnetic polarity reversals, and the outer manipulation of the hand signals, in this way: In the externalization of the Second Coming program on Earth, Hannibal, etheric space commander in the Western Hemisphere, represents the conscious, active, male, positive polarity as it has developed through spiritual philosophy in the West. Summalt, holding the same etheric post in the Eastern Hemisphere, represents the subconscious, passive, female, negative polarity as it has developed in the East. A balanced and equal expression of both polarities is essential not only to anchor the spiritual Self in the individual but also to externalize the divine plan on a planetary scale.
The spiritual adage is: as within, so without; as in the individual, so with the planet as a whole. Conscious and subconscious must be wedded equally within the individual and within the planet in order for the superconscious Self, individually and collectively, to take precedence. The cosmic wedding is the perfect blending of the microcosm with the macrocosm.
This is not to imply that Summalt expresses himself individually on the female-negative polarity. In his command role, he simply has taken on the responsibility to effect the changes necessary to balance the polarity of the Eastern Hemisphere — the collective thought patterns that have evolved through the ages — with that of the West. In fact, all ascended beings must balance and master equally both positive and negative polarities as they express their I Am Selves in the image and likeness of Father-Mother God.
As the two masters repeatedly reversed polarities, they were able to knit (stitch by stitch) their balanced force fields with mine. Each time they reversed their electromagnetism — each time they switched polarities — through my crown chakra they hieronically manipulated opposite sides of my brain, which caused the left- and right-hand signatures to reverse. (In our human nervous system, the right side of the brain controls the left hand, and the left side of the brain controls the right hand.)
When Hannibal and Summalt completed their hieronic interconnection with me, they raised both my hands to my mouth and held them together in the form of a triangle. "Our triangulation with you is complete," Hannibal affirmed. He breathed his decree through the sign of the triangle. Then both hands formed a cup or a chalice, a magnetic funnel by which the light could be poured into the Earth. "We are one living flame," declared Hannibal.
The entire spiritual ceremony had been a preparation for the upcoming Mission to India. (Robert and MariLyn will depart in mid-March.) As Hannibal–Summalt disengaged their combined overshadowing, Hannibal said, "Stand by and stand guard." My body convulsed several times as the hieronic beam was released.
New Windows at Headquarters

January 17, 2014. DREAM. Nada-Yolanda and I selected new windows to be installed during renovations of I Am Nation headquarters. The construction crew brought in samples from which we could choose the right color. Composed of unique, high-quality materials not of this Earth, the windows were designed to allow the appropriate light and vibration to enter that would be suitable for our spiritual work.
Interpretation: New windows represent the enhanced ability to see between dimensions, using the clairvoyant faculty of the third eye. They are clear panes through which to send requests and to receive instructions from the spiritual Hierarchy. Renovations of I Am Nation headquarters symbolize the upgrading of spiritual functions, a new level of anchoring the I Am Self through mind, body and soul. The dream echoes the symbolism of two recent dreams: November 21, 2013, and January 11, 2014.
Astral K9 Unit on Patrol

January 17, 2014. DREAM. While walking down our driveway to inspect activity at headquarters, I turned around and saw Cheyenne following me at a distance of about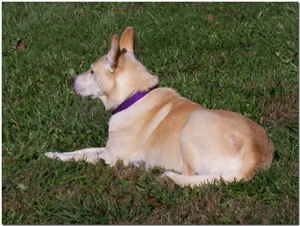 ten yards.
Interpretation: Cheyenne, exercising her guard-dog functions with the Astral K9 Unit, continues to keep track of me at I Am Nation headquarters.
New Puppies

January 18, 2014. DREAM. In my apartment, I spoke to Cheyenne, then walked to the door to open it. To my surprise, standing on the other side were two puppies, waiting to come in! But my sudden action startled them and they scampered away. "Wait!" I called after them. "Where did you come from?"
Interpretation: Although I still miss Cheyenne greatly, I have finally opened my mind and heart to search for a new puppy. Perhaps Cheyenne, the astral guard dog, is participating in the adventure about to unfold.
Photos: (1) Gautama Buddha (anonymous photo composite). (2) Mark and Yolanda, 1968, Mark-Age Archives. (3) Mary the Mother (artist unknown). (4) Sananda/Jesus, Mark-Age Archives. (5) El Morya (colorized), line drawing by Owen Morrison, 1970, Mark-Age Archives. (6) Mystic Memories © by Hartmut Jager. (7) Cosmic Interconnections © by Hartmut Jager. (8) Cheyenne, 2007, Mark-Age Archives.