Channeled via Phillel on March 27, 2013

KUT HUMI: Beloved disciples and friends, I am the Master of Wisdom and Understanding, standing before you as Kut Humi of the Hierarchal Board, coming also on the wavelength of my incarnation as Lao-Tze. I am in league with Summalt for purposes of bringing wisdom and understanding into the Eastern Hemisphere of this planet.
With Hannibal and with Summalt, under Sananda's command, we join as a band of brothers, you may say. We have done this for ages, and performed these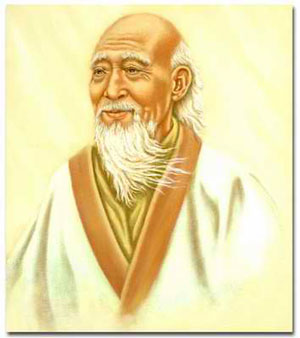 actions for the upliftment of planet Earth under many guises. For Hannibal, Summalt and I knew one another — I as John the Beloved; Summalt as the disciple Peter; Dr. Hannibal as Matthias, who replaced Judas — in those days so long ago, working as a tight-knit group under Sananda's command as Christ Jesus.
We still form this special band with one another from these etheric realms, and exert our influence on Earth for the Second Coming plan and the upliftment of all on Earth into a new wisdom of love in action.
I come to the fore this evening to announce these preparations, for I shall be with you in these forthcoming functions to uplift the Eastern Hemisphere through the East Asia Mission. For my influence can reach through multitudes within the astral planes and into physical-incarnated beings who still seek to follow the way that I have helped to prepare through wisdom teachings as Lao-Tze. In this I join also with Sananda in his aspect as Gautama the Buddha, for together we still hold great sway over these regions of the globe.
You will have noticed that I also have come to the fore in recent times to influence new movements within the Roman Catholic faith, because it is I who have inspired the newly elected pope to take on the vibrational code of Francis, in honor of my incarnation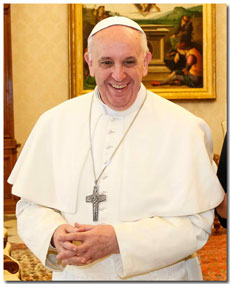 as Francis of Assisi. [1] I sought in those days also to bring a renewal in that area of man's civilization, to focus once again on the fundamental principles of embodying the Christ on Earth.
In like manner I have been exerting my prerogatives in the East, not only through my incarnational aspect as Lao-Tze but also through my etheric projection as Babaji to uplift those of the Hindu faith, also predominantly in the Eastern Hemisphere.
For many ages I have taken upon myself multiple roles and missions for the Hierarchal Board. [2] That is why I have gone here and there throughout the planet in these ages to anchor these new understandings on Earth, so that man may make the wise choice to serve the I Am through every aspect of his being on Earth. I have tried in my ways thus to influence all aspects of man's living patterns religiously, philosophically, culturally, scientifically on this planet, to show a way upward into the light of Christ understanding and wisdom and love in action.
Because I am in league with Hannibal and Summalt in these hieronic infusions of light into planet Earth, I can help tweak these vibrational frequencies in ways that will affect every nook and cranny of man's expressive self as he seeks to grow from the third into the fourth dimension.
By this communiqué through one of my disciples who joins with me in these educational functions in his incarnation on Earth, I am able to knit myself consciously into the I Am Nation force field as part of these preparations for the East Asia Mission. [3] For nothing can be solidly grounded unless it is consciously understood, subconsciously accepted, joined with superconscious overriding influence. So, even now I lay down a firm foundation for these hierarchal purposes now being planned for externalization on planet Earth.
By these pronouncements we thus proceed in good order. All is bright in the kingdom of heaven. May this illumination seep into your consciousness and find its expression through your enlightened actions.
As John the Beloved, I also exert my influence at this time to keep the focus on love as you approach your resurrection experiences during this season. Remember well, I stayed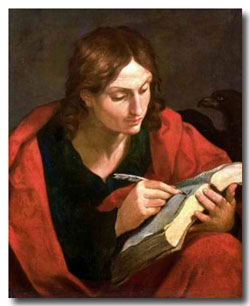 at the foot of the cross as Jesus went through his crucifixion. He beseeched me to take care of his beloved mother at that hour; and so I did for the rest of those days that we enjoyed our time on Earth two thousand years ago. [4]
This means that as you go through your own crucifixions and transmutations in this period of time, through this enhanced tripling of the amplification of your light, know that love is with you! I stand at the foot of your cross, helping you to hold the vibration of Christ love as you go through the pain and the sorrow of eliminating that which will no longer serve in the Aquarian Age.
Thus wherever I have gone, I have served, and now equally serve you, because it serves the cause of Father-Mother God to uplift all on Earth into higher light, higher love, higher wisdom. Thus you now can better understand why I have addressed you this evening upon these multiple wavelengths of my being as expressed on this Earth. And as I weave these forces and surround you with these impactions of light, I draw you also into the higher vibrational expression that I manifest as Kut Humi, Lord of Wisdom and Understanding on the Saturnian Council of this solar system.
Thus may we all be raised together, brothers and sisters of planet Earth. So be it in truth. Be now assured of our loving intentions on your behalf. Be wise as a serpent, yet always gentle as a dove. Kut Humi.
Note: In our weekly Hierarchal Board meditation, Kut Humi, Chohan of the Second Ray, overshadowed me in his incarnational aspect as Lao-Tze, the revered Chinese sage, founder of Taoism and author of the Tao te ching. As his appearance solidified in my auric field, he raised my right hand in a peaceful greeting to Robert and MariLyn. Then, apparently making an ancient gesture of humility and loving service, he crossed my chest with both arms and bowed my head.
Kut Humi reminded me that he had appeared before in conjunction with Summalt and Hannibal, during joint maneuvers of the two commanders in their East-West linkup of mother ships over a year ago. (See Orbit above Pacific Rim on December 28, 2011.) Using his akashic connections as Lao-Tze and Babaji, he had worked with the hieronic space crews to seed mass consciousness with new implantations of light. He would be effective likewise in the upcoming East Asia Mission.
Supplementary Reading: Sphere of Love & Wisdom and Hold Vigil for Resurrection.

____________________
[1] Pope Francis, elected by the College of Cardinals at the Vatican on March 13, 2013, is the first pope ever to choose the name Francis. At a later press conference, he disclosed that he chose the name to honor Francis of Assisi, because Francis served the poor and was a man of peace.
Of interest also is the following entry from my spiritual diary of March 13th: "This afternoon, about a half hour before the new Pope was revealed on the balcony at the Vatican, I was watching the developments on TV. Amongst the throngs of people in St. Peter's Square, excitement was building by the minute, for no one knew yet who had been chosen.
"Filling air time, some TV commentators also were speculating on what the new Pope would call himself. One Catholic scholar thought the names Benedict and Leo were the most likely choices. Immediately, from out of the blue, I exclaimed to myself, 'No! He should call himself Francis, after the example of humility and love that St. Francis of Assisi demonstrated!'
"Well, you can imagine my surprise and delight when, some minutes later, the new Pope Francis (the first ever Pope Francis in Church history) was announced to the world. Most uncanny how I plucked that thought 'out of the ethers.' Of course, I was just picking up telepathically on what the Vatican insiders, behind closed doors, already knew and were about to reveal publicly.
"St. Francis of Assisi was an incarnation of Kut Humi, Chohan of the Second Ray of Wisdom and Understanding. Therefore, may Master Kut Humi inspire and guide Pope Francis in his new responsibilities to prepare his flock for Sananda/Jesus' Second Coming. So be it.
"This amazing moment of planetary transformation is another 'sign of the times' — or 'mark of the age.' Let him who has the eyes to see, see; and let him who has the ears to hear, hear."
[2] According to Nada-Yolanda's channelings, Earth incarnations of Kut Humi, known also as Master K.H., have included those as Lao-Tze, Aristotle, John the Beloved, Francis of Assisi, Leonardo da Vinci, and William Shakespeare. He is known also in an etheric aspect (not an incarnation) as Babaji.
[3] Although my home ray is the Sixth Ray of Transmutation, in this incarnation I also serve on the Second Ray under Kut Humi in the Hierarchy's mass educational program, through the I Am Nation's University of Life.
[4] See John 19:26–27.
Photos: (1) Lao-Tze, artist unknown. (2) Pope Francis, Vatican Archives. (3) John the Beloved, artist unknown.

LISTEN TO PODCAST: Click on the "Play" button below to listen to the above communication, as recorded live on 3/27/13. This recording was released on I Am Network of Light tape #1069A, for the week of 5/5/13.