Channeled via Phillel on December 26, 2012

SHANTAR OF SATURN: Greetings to I Am Nation Unit and to all light workers on Earth. We bring you the rites of passage from the Temple of Purification on the planet Saturn.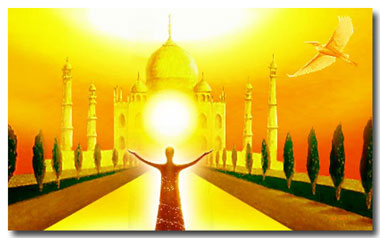 Shantar of Tristar Command greets you of Earth. To facilitate the movement of these energy implantations, I have opened this channel to soul memories of participation in the Temple of Purification on Saturn, wherein he passed through his rites of passage in his training for Motah; a willing student of St. Germain/Dr. Hannibal.

But I come this evening for purposes greater than this. For by this vocal communication we further implant through this I Am Nation Unit, and through those of the 144,000 who give heed, these necessary higher vibrations of purification for the transmutation of this planet, in preparation for implanting the seeds of your unification with the authority of the Saturnian Council of this solar system.

We stand here at Sananda's request. For as Prince of this planet, he is orchestrating the introduction of all necessary changes that must come to this planet in coming days as we amplify on Earth a new injection of works for the Master's return.

I have been given leave by Dr. Hannibal/St. Germain to utilize this hour for these enhancements. I am aboard his mother craft #1235, and he is guiding me in this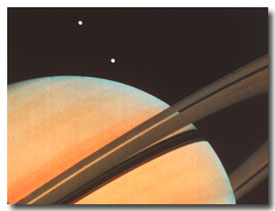 procedure through one whom I have known and have helped to counsel in the Temple of Purification on Saturn during past training for Motah Council functions.

Through the universal sign language that you witnessed we have brought in Saturnian mysteries as a way forward to implant these energies securely into the Earth. From our mystery schools we bring these displays to you who have been selected to receive them on Earth once again.

We are in coordination, of course, not only with Dr. Hannibal/St. Germain but also with Summalt/Peter in the East, where so much dire change is in motion at this moment. Those of you in the West who herald the functions of this conscious polarity for the hierarchal program must hold steadfast, even more so than in past years, for what is to come in the East overshadows everything that has passed before.

For we are accelerating the transformation of this planet as we move further into the Aquarian Age and make this great alignment with the Saturnian Council of Seven, already in complete command and cooperation with all sister planets of this Federation.

So now we bring Earth into this mix one further step. There are many steps to come, and we take them one at a time, as dictated and coordinated by command rule from Sananda aboard master ship #10, the Star of Bethlehem.

We have had this plan long in the works to introduce these higher Saturnian elements to assist the Master in his preparation of Earth. Thus each in its own way, this planet and that amongst the Federation, brings in special forces to assist you. For the solar system itself cannot advance as a whole without its sister planet Earth and its full participation as the love center, the radiant Seventh Ray focus in this Federation.

Tristar commander Shantar, bringing you these gifts for the birth of new Christ consciousness on Earth. Thank you for this opportunity to serve you, and thank you for your cooperation in anchoring these higher pulses of transmutation. Amen. Shantar of Tristar Command. Over and up we go.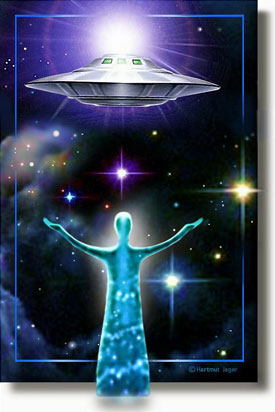 REBEKAH OF VENUS: Blessings to you from the ethereal realm of Venus. I am Rebekah. I am here to bring my balancing presence as you incorporate the higher purification of these Saturnian energies.

In many respects, Venusians are so much more familiar to Earthlings; due to our sister association, you may say, planet to planet, contact to contactee. Therefore, when you have made contact with these higher plane sources not as familiar to your planet, we can greatly assist in the incorporation of these higher frequencies through your astral-soul bodies, which recognize our participation more readily.

Once incorporated through these astral-soul functions that you express on your planet Earth, we can assist in the further grounding of these frequencies through your physical form. We do all this, of course, in complete coordination with your light bodies. That is where it begins. All flows from that source.

So, with our love and our greeting, we spread throughout the Earth. Be at peace, through the manifestation of love divine. So it is. Rebekah of Venusian ethereal realms.

DR. HANNIBAL/ST. GERMAIN: Dr. Hannibal/St. Germain. I give my stamp of approval upon this hieronic project and communications session for the embedding of these energies into the Earth. And I pass along to you Sananda's warm handclasp and his blessings for a job well done. So be it in truth. Travel in peace.* Dr. Hannibal/St. Germain, over and out.

Note: As we began our Hierarchal Board meditation, a hieronic space beam locked onto my crown chakra. I spent some time projecting peace to the Middle East, focusing particularly on Syria where a raging civil war has claimed many thousands of lives over the past couple of years.

Eventually I was drawn to focus on my own spiritual receiving. My light body assumed the form of a NASA-type space suit, a protective covering of brilliant gold and white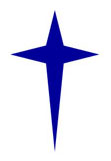 colors. Once the vibrational frequencies were adjusted throughout my aura, Shantar of Tristar Command appeared. Announcing himself, he embedded the symbol of the four-pointed golden star once again in my third eye. As his overshadowing jelled, the star expanded to encompass my auric field; the bottom point anchored into the Earth. Shantar was aboard a spacecraft with Dr. Hannibal.

Then a striking metamorphosis occurred. My light body transformed into the golden light form I had manifested on Saturn, during training stints for Motah. My Saturnian features were extraordinary to any transfiguration I've experienced in this lifetime on Earth. They appeared similar to those that Shantar had materialized in his contact of December 19th. I was wearing a hooded mantle that was pastel violet in color, evoking my Sixth Ray beingness.

I stood with others in a large golden temple, undergoing holy rites of passage to assume Motah functions for the Saturnian Council. This was the Temple of Purification on Saturn, home of the Sixth Ray in this solar system. Shantar, with Hannibal's blessing, had opened my soul memory recall. He had been one of my Motah counselors, a Saturnian elder. Immersed in an energy field of vibrant golden light, clairvoyantly I relived my past-life episode.

Under Hannibal's watchful eye, Shantar, assisted by spacecraft hieronics, levitated my hands and performed an elaborate ceremony in universal sign language. At the beginning, he made his signature with both hands, then proceeded with a hand-dance of graceful movements, making diverse signs never before produced in my channeling experience. They were a series of symbols evoking Saturnian mysteries, higher occult understandings as practiced on his planet.**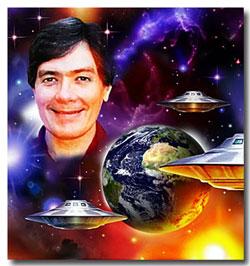 By this elaborate display, Shantar performed a "rite of passage," implanting on Earth the specialized transmutation energies Hannibal had commissioned Tristar Command to introduce in this cycle of the Christ Mass. Coordinating his mind power with the electromagnetic space beam, via universal sign language he masterfully wove the etheric energy patterns, producing the desired implantation of light within the thought atmosphere of Earth.

After the signing, Shantar materialized directly through my form. By then, I was fully adjusted to his high frequency vibration. Dr. Hannibal was looking on, as was Rebekah of Venus. Some moments later, Shantar signaled he would transmit vocally.

By the time he had finished his message, I was imbued with a Saturnian energy so transformative to my mind, body and soul, that I recognized I needed help to assimilate and ground the high-level radiations through my Earth frequencies. Rebekah of Venus, who many times has brought a healing balm to my soul, stepped forward. Enfolding me in her etheric force field, she immersed my aura and physical body in peace and balance. She then channeled, adding her unique Venusian perspective.

Dr. Hannibal/St. Germain concluded the communications session, adding his stamp as my master teacher. He passed along Sananda's blessing to the I Am Nation triangulated team.

That night, surely to reinforce the energy transmission from Shantar, I had the following dream: While I was meditating with Robert and MariLyn, Shantar contacted me, coming in with great force that was difficult for me to hold. He channeled a vocal message, then departed. A few minutes later, he returned, this time overshadowing me with triple the vibrational force. He raised both my hands, palms outward, and projected transmutation energy into mass consciousness. Shantar's transmission took me to the limit of my capacity, almost to the point of putting me into a trance. But I maintained my awareness and held the contact till he finished. I awoke feeling very depleted and out of sorts. I did not recall the message he had channeled in the dream.

The dream transmission reminded me of what I had received about Tristar Command in the contact on December 12th: "The code name Tristar signifies a 'tri-star' amplification, that is, a tripling of the light force of transmutation wavelengths to purify the Earth for the Second Coming program."

____________________
* By this statement, Hannibal officially released the channel to travel out of state on December 30th.
** As revealed in Nada-Yolanda's channelings, occult sciences are highly developed on Neptune, Jupiter and Saturn; metaphysical or mental sciences are used more on Venus, as will be true on Earth; physical sciences are more in use on Mars. Occult sciences include sound vibration, color therapy, chemical transmutation, astrology, numerology, and so forth. But their expression on the higher planets far exceeds any knowledge yet developed on Earth.
Photos: (1) Golden Taj Mahal © by Hartmut Jager. (2) Saturn; NASA Archives. (3) Space Explorers © by Hartmut Jager. (4) Four-pointed star. (5) Phillel of Motah © by Hartmut Jager.

LISTEN TO PODCAST: Click on the "Play" button below to listen to the above communication, as recorded live on 12/26/12. This recording was released on I Am Network of Light tape #1062B, for the week of 2/3/13.