Channeled via Phillel on December 19, 2012

COMMENTARY: In our Hierarchal Board meditation, under contact by a hieronic beam, I was overshadowed by the Saturnian vice admiral of Tristar Command. Dr. Hannibal was present in the force field, taking charge of the ongoing melding of new transmutation frequencies being introduced on Earth in this season of the Christ Mass.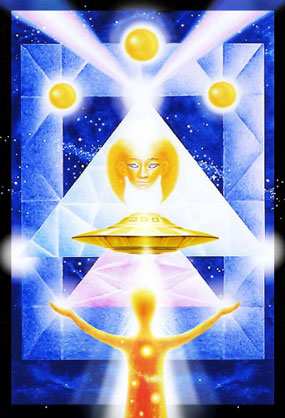 The Tristar commander anchored into my third eye, at the forehead, a small golden four-pointed star. As the contact jelled, my entire auric field assumed the form of the brilliant golden star. In a progression from previous contacts, this time the elongated bottom ray of the star pierced my crown, passed down through each chakra in turn, and anchored firmly into my sacral chakra. The energy thus became grounded through my whole system; the tip of the ray pinned me to the Earth itself.

In my inner vision, I saw myself in a birthing center. Spiritually I was in labor, being assisted by a team of doctors and midwives. Along with the Tristar commander and Dr. Hannibal, Rebekah of Venus and Jontel of Saturn were present. Rebekah, in her function as Venusian teacher and soul guardian, was helping to align the energies through my astral-soul body. Jontel, due to our past association in Motah training on Saturn, was acting as a liaison with the new Saturnian contact team.

Building on the success of our recent contacts, Dr. Hannibal and his vice admiral conducted an extensive series of hieronic manipulations, anchoring the ultrahigh vibrational frequencies through my auric field and physical body. Robert and MariLyn, who witnessed the hieronic experiment, also provided necessary physical grounding.

Intermittently, great waves of energy accelerated my chakras, pushing me almost to maximum capacity. Transfigurations of the extraterrestrial force vibrated through my face, mouth and throat, seemingly in preparation for a vocal channeling. The beginning whispers of sound issued from my lips. As in prior contacts, my breathing took on a peculiar, somewhat-labored rhythm.

During the hieronic manipulations, my arms and hands were levitated and moved gracefully in universal sign language. The vice admiral, Jontel and Hannibal all formed their characteristic signatures. Part of the signage was designed to help me incorporate the energies, such as through my heart/love and throat/power centers. Signs also were performed to anchor the transmutation frequencies into mass consciousness.

Toward the end of the experiment, the energies were ultimately aligned. Instantly a wave of peace enveloped me as the vice admiral materialized his form through mine. Clairvoyantly I regarded his magnificent golden light body. His serene Saturnian features were elegantly refined, utterly extraterrestrial, impossible for me to describe in Earth language.

For a moment I thought he might channel, but he relayed no signal. I pleaded with him to identify himself by name, if permissible. I repeated my request to Hannibal. In response, the name Shantar was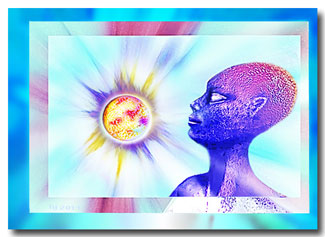 emblazoned in golden letters on my third-eye screen. Immediately I requested verification, insisting that I would not, dare not, fabricate anything out of conscious or subconscious desire. "I serve Spirit only," I repeated fervently.

Clairsentiently, I received that Shantar is an anagram, a code scrambling that holds the vibrations of Tristar, Hannibal and Saturn. The code incorporates the word star, for Tristar functions, and the syllable han-, for Hannibal. The letter S, which is transposed to the front, refers to Saturn.

(Later that evening, as I was brushing my teeth and preparing for bed, another thunderbolt of revelation struck. Shantar is code for "Star under Hannibal." The star, or commander, is a vice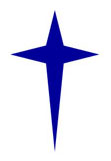 admiral under Hannibal. In naval custom, the rank of vice admiral carries the insignia of three stars, whereas the rank of admiral carries four stars. So, "Star under Hannibal" also means that the three-star (tri-star) vice admiral has one less star than (one star under) Hannibal, who represents a full four-star admiral in the etheric Starfleet. Intriguingly, the four-star insignia also ties in with the four-pointed star, a cosmic symbol for grounding the transmutation functions of Hannibal's Tristar special-operations unit.)

As the lengthy hieronic experiment subsided in the meditation, Dr. Hannibal came to the fore, mentally signaled a go-ahead, and vocally channeled the following:

DR. HANNIBAL/ST. GERMAIN: Beloveds, I am Dr. Hannibal/St. Germain. Bear with us in these hieronic implantations of light. The difficulty lies not with you who are so well trained on this planet of Earth to accept these measured impulses, but lies with the complexities of mass consciousness wherein we must integrate these transmutation energies to propel you into a new phase of works for the Second Coming plan.

I have assigned a specialized command unit, whom you address under code name Tristar, to assist me in these calculations to sweep the Earth clean and to prepare the masses for the seed core of Christ embodiment. In this all able-bodied ones assist, from the linking of the light bodies on and around Earth.

These new frequencies which we bring in at this season are ultrarefined and comprise elements of extraterrestrial factors from your sister planets in this solar system at the behest of the Saturnian Council, whom you know as the Hierarchal Board, the spiritual governing body of this solar system. We have chosen this time, and the funnel of light that is this unit of I Am Nation elements, to introduce these energized commands now.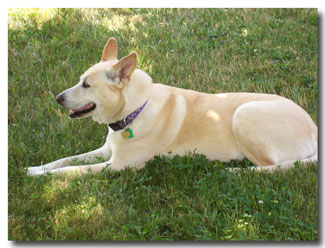 [Suddenly my dog, Cheyenne, who lies quietly in our meditation circle each week, got up, went to her water bowl, and took an extraordinarily long drink. All the while, Hannibal paused the channeling, in respect for the needs of the animal kingdom, then explained.]

You see by these demonstrations that we are in sync with your wavelengths in order to bring through these new elements into the devic-elemental structures of your planet, through the anchoring capacities of mankind, the Son of God.
Those of my special-operations unit [Tristar], who hail from Saturn, have been highly trained to handle these transmutation frequencies under my command as Chohan of the Sixth Ray. You have known them in the past, therefore be at ease. For everything, including all of my functions, is subjected to Sananda's command for his Second Coming program, and we proceed only with his go-ahead. My vice admiral in this effort shall reveal himself at the appointed hour, for he too is subject to these commands.


Stand by for action. Dr. Hannibal/St. Germain, consigning you to God's grace. Amen.

REBEKAH OF VENUS: I am Rebekah of Venus. Look to me in the recesses of your heart, for I am the midwife of your soul, a guardian who serves you well to accept these higher incorporations of light from this solar system command. Be advised to accept all with love divine, and you each shall be guided securely in I Am consciousness. [Sung:] Om. Om. Om. Om. Rebekah.

JONTEL: Jontel, Motah companion of Saturn, briefly to announce that I too assist in these birthing procedures, under command of St. Germain/Dr. Hannibal. Hail to the Christ in thee. Jontel.

NADA: Nada; guide, companion, master teacher, co-participant, all rolled into one. Be flexible. Take your cue from my example. You are doing well. Seek only to serve Spirit, and all shall be unfolded in natural order for your upliftment on planet Earth into peace and love divine. So be it. Nada.

CONRAD: Conrad team commander, holding you in our protective services as we monitor each frequency download and upload in this unit's focus. We stand in the wings and participate in this birthing of new consciousness on Earth for the purification of mankind. Keep us on your scope, as we have you on ours. Conrad, over and out.
Postscript: A week later, on Christmas Day, I found out that Saturn in Sanskrit is referred to as Shani. Surely this is another uncanny confirmation of the code name Shantar, used by the Saturnian commander of Tristar.

See also: Vice Admiral of Motah, Tristar, and Tristar Commander Returns.
Photos: (1) Blue Dimension II © by Hartmut Jager. (2) Sinue © by Hartmut Jager. (3) Four-pointed star. (4) Cheyenne, 2007, Mark-Age Archives.

LISTEN TO PODCAST: Click on the "Play" button below to listen to the above communication, as recorded live on 12/19/12. This recording was released on I Am Network of Light tape #1062A, for the week of 1/27/13.