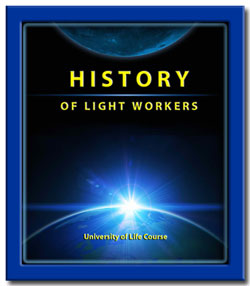 A University of Life Course Based on Channelings and Intunements of Nada-Yolanda

© 2012 by Mark-Age, Inc.
All rights reserved.

Free e-book! Spiritual history and hierarchal plans through the ages to raise Earth and man. Abels and Cains, Lemuria, Atlantis, Egypt, Greece, Israel, Christianity, Eastern religions, Native Americans, the I Am Nation. Includes incarnations of Sananda. Analyzes channelings via Nada-Yolanda.

To download a .PDF file (215 kb) of this e-book, click History of Light Workers.

Illustration: Background art © by Alan Z. Uster; Fotolia.com.