"Rebekah"

July 13, 2011. HIERARCHAL BOARD MEDITATION. After sending healing to a number of people in need and working also with protection of our force field and hierarchal projects, I focused on my inner spiritual receiving. I had been feeling off center, even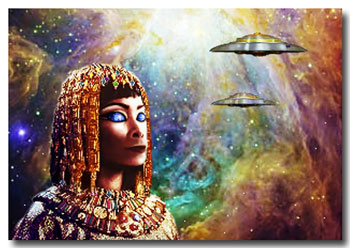 harried, the past few days. I prayed to the Venusian "mother" for soul-healing assistance, as she has given me in the past. Whether she responded personally, I know not, but I felt comforted all the same.

Eventually, St. Germain overshadowed me, saying only, "I bring you Rebekah." I wondered if he referred to the Venusian "mother," or if the name was merely symbolic of certain spiritual energies he was bringing to my attention. But there was no answer. Nonetheless, I basked in the calming touch of my master's hand. The braiding of his light body with mine brought me to a state of balance and harmony that I had not experienced all week. My soul was restored.


Note: When St. Germain communicated the name, in my mind's eye I saw the spelling as Rebekah, not as the typical Rebecca. Since I was not aware of the former spelling, imagine my surprise when I discovered the name Rebekah, spelled just this way, in Charles Fillmore's Metaphysical Bible Dictionary. Rebekah was the wife of Isaac, and the mother of Jacob and Esau (italics are mine, to indicate perhaps a confirmation of the name's tie-in, if only symbolically, between the Venusian "mother" and myself, whose surname is Jacobs).

Meanings of Rebekah, which is from Hebrew, include: "tying firmly; fastening; binding; beauty that ensnares; grace that enraptures." Interpreting associated biblical passages, Charles Fillmore offers the following metaphysical insights:

"The soul's natural delight in beauty. This essence of the soul is continually going forth and making attachments with the harmonious and beautiful."

"Through the inherent love of the harmonious, thousands are blessed and many hearts of 'hate' are directed into other channels of expression."

"Faith in God and obedience to the urge of Spirit brings into expression a serene peace and joy."

"Spiritual living fills one with an inner satisfaction that radiates as a joyous expression of life and love."

"In the joy of spiritual realization the thoughts are lifted up in exaltation and praise."

"The devout, joyous soul readily makes union with the natural, harmonious expression of Spirit."

"The joyous soul is screened from contact with inharmonies, when established in spiritual faith and poise."

Covert Operations

July 20, 2011. DREAM. I was a CIA agent, part of a team that included another man and a woman. The woman was young, blond, remarkably beautiful, and had exceptionally vivid blue eyes. Our section chief was a middle-aged woman, knowledgeable and professional. We were preparing for a mission, to travel first to Washington, D.C.

Interpretation: Upon awaking, I was reminded of the blond-haired, blue-eyed spacewoman I'd encountered in a dream on April 19th of this year. The young woman in last night's dream was similar in age and slim build, but her hair was shorter and her eyes more striking. The CIA would symbolize "covert" or behind-the-scenes operations for spiritual intelligence. Preparations are being made for a mission, involving travel first to spiritual headquarters, represented by Washington, D.C., our nation's capital.

Regarding our capital, note that at this very moment the President and the leaders of Congress are attempting to strike a hard bargain on raising the nation's debt limit, with spending cuts, in order to ward off a looming economic default on our debt after August 2nd. A potential default has been described by some as a "financial Armageddon." [Congress finally worked out a compromise and passed the bill on August 2nd.]

Zadkiel Transmits Transmutation

July 20, 2011. HIERARCHAL BOARD MEDITATION. Larry, a Mark-Age Family member, was visiting us. Dr. Robert had had a very productive auric healing session with him during the afternoon. In our meditation this evening, Archangel Zadkiel overshadowed me. Entering my force field, he stimulated my chakra centers, particularly my crown,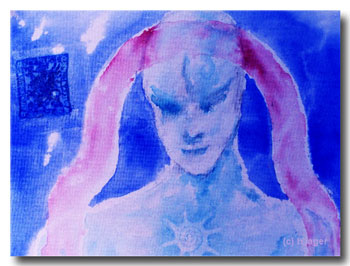 throat and heart, as if gearing me up to channel a vocal message. His power was not easy to hold, and he really put me through the paces. The contact was amplified by a hieronic space beam.

Instead of vocalizing, Zadkiel utilized universal sign language and silently transmitted his angelic force not only directly into Larry but through him, as a representative sampling, to untold numbers of light workers. Speaking on behalf of the archangels, he relayed, "Receive the healing and transmutation we freely give."

The angelic forces work especially with the devic and elemental kingdoms that make up our various body vehicles. As our guardians, they help integrate and balance our energies, as well as hold intact our thought forms, as we transform our consciousness to hold higher vibrations of light. They are responsible for coordinating our resurrection into the light body. So, Zadkiel's presence this evening also signals us to be aware of angelic coordination in this cycle.

Robert, MariLyn and I acted primarily as grounding agents for this transmission into and through Larry to others. With his expert manipulation of the Transmutation Ray, Zadkiel added further transformation to the healing work that Robert and Larry had done in the afternoon.

In addition, toward the beginning of the meditation, I sensed Nada's presence. Theon was in tow. The image I had was of Theon standing behind her, to the side, peering over her shoulder, eager to participate and to make his presence known. However, as a mother might do, Nada gently nudged him back, to keep him from coming too far forward. With a smile she said, "Now, Theon, just be quiet and observe."

Theon, who made the transition in 2007, was a good friend of Larry's and had introduced him to Mark-Age. Theon had been on our staff, 1973–81.

Oneness with Nada

July 26, 2011. DREAM. Nada-Yolanda and I were exploring ways we could be at one with one another in our service to Sananda and his Second Coming program. Her bright countenance glowed with joy and enthusiasm.
Note: Today I resumed editing/proofreading work on Yolanda's Autobiography of a Prophet.

Astral Disruptions

July 27, 2011. DREAM. A calamity, either  natural or man-made, resulted in the collapse of the largest highway overpass in Knoxville, which also destroyed the Interstate exchange underneath. Several others and I inspected the damage. No one was hurt. Traffic would have to be rerouted during reconstruction.

Interpretation: This dream seems to portray disruptions in mass consciousness regarding the communication lines of force on astral or subconscious levels.

Jump Start

August 2, 2011. DREAM. I was with a group of people at an unfamiliar general aviation airport, called Houston County Sky Park, which the locals also dubbed Olde Thyme. The airport was part of a larger complex that included a naval air station, whose runway was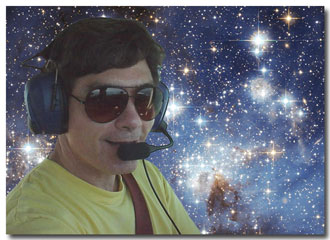 adjacent to the sky park's, just a few miles away. The sky park's runways were designated 11 and 53. The leader of the group had arranged for a Cessna 150 to be brought onto runway 11 and invited me, a licensed pilot, to fly it on a test run around the pattern.

Conscientious, I said I would need to familiarize myself first with the airport communication frequencies, the runway specifics, the traffic pattern, and so forth. Also, because there were tall trees at the end of runway 11, I would need to determine how best to make the proper steep approach to land. So, I went into a hangar to search for an airport directory and a sectional map. Meanwhile, nightfall was almost upon us, which posed another risk for the test flight.

I found the right materials and discovered that the CTAF, or common traffic advisory frequency, was 122.6. Also, the common phraseology to announce one's takeoff was "jump start"; i.e., "Cessna so-and-so, jump start on runway 11." I talked with other pilots about the landing approach; there was a certain angle required in order to overfly the trees by at least 25 feet. With this information in hand, I returned to the leader. It was nighttime now, and I was a little hesitant, but he still urged me to do the flight.

Interpretation: Obviously, this dream is full of codes. The number 11 is significant, for spiritual mastership; also, taking progress to a new phase or level. There would be no runway 53 in actuality; so, that number, which resolves to 8, indicates a new octave. To my knowledge, there is no CTAF of 122.6; but those numerals also resolve to 11.

Houston County Sky Park brings to mind Houston as Mission Control for our Earth's physical space program. Sky park evokes the tie-in with the spiritual space program, as does perhaps "Olde Thyme" (olden time?). The nearby naval air station represents a spiritual base of operations; or a coordination center for spaceship activity, to relate it to my functions with the Federation of Planets. The leader of the group may be Dr. Hannibal, or one of his staff.

The Cessna 150, a two-seat trainer, symbolizes my own limited mortal consciousness and vehicle, operating on this third dimension but able to take flight into other dimensions. It would signal also a beginning phase of spiritual training or "flight." The trees near the end of the runway symbolize obstacles to overfly in this mortal world, during the landing or anchoring of spiritual energies on Earth. They pose no problem as long as one makes the proper approach. They must be overflown by at least 25 feet; that number resolves to the sacred number of 7, for spiritual completion. Nighttime represents the additional risks due to the veil obscuring the physical plane from the light of spiritual reality.

But the key term of the dream is "jump start." That may indicate that Hannibal is about to jump-start a new phase of spiritual operations, and he is urging me to take the test flight.

---
Addendum: The following interpretations of numbers, based on Nada-Yolanda's channelings, are from the Mark-Age text 1000 Keys to the Truth.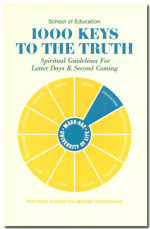 "Number seven has the spiritual meaning of full completion of physical and spiritual man on Earth's third dimensional level."
"Number seven is the holy number of creation in this solar system; the number twelve is unique for Earth, which needs five subdivisions to help bring it into alignment with more intuned vibrations."
"Number eight has the spiritual meanings of infinity; of the two worlds, in which one can be in spiritual consciousness while in a physical body."
"Number eleven has the spiritual meaning of the beginning of a whole new structure or phase of development, of another sphere for experience; for it doubly emphasizes unification, but taken into another level or sphere."
Photos: (1) Starbound © by Hartmut Jager. (2) Angel © by Hartmut Jager. (3) Phillel the spaceman, 2001, Mark-Age Archives. (4) 1000 Keys to the Truth © 1976 by Mark-Age.