Channeled via Phillel on March 16, 2011

LORD ZADKIEL: With the holy breath of life we come unto thee. We have always been your guardians, as you must be guardians of the Earth. I am Lord Zadkiel, Archangel of the Sixth Ray of Transmutation in this solar system. I bring with me the angelic hosts from the celestial see.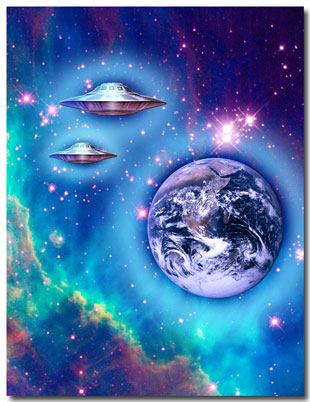 In the new efforts to bring fusion of your light bodies with your lower selves, to raise you into new Christ understanding and to bond you ever closer with your master teachers of ascended spheres, we too now come. In demonstrating your responsibilities as a Christ, you must also fuse with us of the angelic realm, who manage and direct and supervise all lower kingdoms throughout this solar system.

But we speak now of planet Earth in its dire need of cleansing and purification and balance and healing and love force, to demonstrate its divine sacrifice to become the planet of love and peace and to cement this foundation unto all realms of this global orb; to demonstrate these functions in the face and with the blessing of Father-Mother God, Creator of us all.

With this new light-body fusing that we are bringing into new effect, we augment your responsibilities unto all kingdoms in your care. This has been the plan for evolution in this third dimensional Earth for millions of years, as you know so well, and as you seek to demonstrate this higher understanding of your role as the Son of God, all mankind together.

Through the 144,000 we now come, to take the initial brunt of this angelic frequency in order to stabilize your realm for this changing of dimensions now upon you. We protect you and guard you and guide you in this new understanding as you reorganize your manifestation on Earth.

Purification is a good thing to behold. But as with all things in God's kingdom, it comes with a price. That is why you must put into motion new causes to bring forth new effects in your realm, to bring this planet into its Seventh Ray glory. And thus shall you receive your planetary Prince, Sananda, who shall come to you on the wings of angels.

We the archangels are united in this new anchoring of light on Earth through the 144,000 light bearers under Sananda's command. We charge you, each one, with this eternal responsibility which you surely have had since the beginning of time and space. So, go forth unto your planet and teach this repentance and bring all you can with you into the light, that the new Eden of the new heaven may be manifested on the new Earth, now and forevermore.

Zadkiel of the Transmutation Ray brings you comfort unto all elemental aspects of your being as this new fusion with angelic guardians takes place for your highest good. We act in absolute concert with the ascended masters who guide and guard you from their positions of etheric responsibility. Be ye now transformed and translated into higher vibrational frequency, to touch upon the hem of your Christ Self and assume this garment of heavenly grace with which we enfold you, now and forevermore. Zadkiel, archangel amongst you. Amen.

ST. GERMAIN: This is St. Germain, with pleasant reports in spite of outer appearances. For the pleasure we have is that through the 144,000 we are making these new inroads to bond you further with our higher realms of hierarchal action, to bring balance and stability unto your planet as it goes through these dire throes of its delegated purification, in preparation for full entrance into the New Age.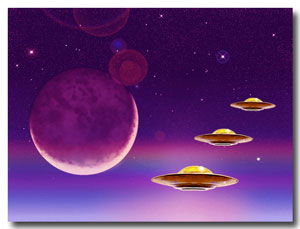 Keep your eye single on this goal and responsibility, even as you weep and cry out in lamentation! But you, the light brigade, know who you are and what you must do in alignment with us, the Hierarchal Board of this solar system. Your faith must be unshaken. Allow not one single thought to destabilize your focus on this command.

St. Germain, acting in coordination with Archangel Zadkiel of the Sixth Ray, keeping you always in our highest thoughts and projections of eternal peace. So be it.

Note: At the beginning of our weekly Hierarchal Board meditation, I was contacted by a hieronic space beam as I projected to planetary crises, natural and man-made, both in Japan and in the Middle East. The calamity in Japan is multifold, subsequent to last week's magnitude 9.0 earthquake and tsunami, then the unfolding disaster at the Fukushima Dai-ichi nuclear plant. In Libya, Gadhafi's forces make daily advances to crush the weeks-long pro-democracy rebellion; and in Bahrain, the royal government has begun to crack down brutally on protesters.

A half hour into the meditation, as the hieronics intensified, Archangel Zadkiel overshadowed me. To my fourth dimensional vision he appeared not with distinctive features but as an incandescent white flame of blinding light and flowing energy patterns. My consciousness and vessel could scarcely contain the power and majesty of his presence.

Slowly, incrementally, with assistance also from the hieronic beam, he descended into my auric field. I raised my arms and hands to link with his light form, the better to incorporate his transfiguration. At one point, Archangel Uriel appeared and aided the angelic fusion with my light body. Zadkiel used universal sign language to channel Sixth Ray transmutation energy to mass consciousness on planet Earth. He then indicated he would speak.

In the channeling, right before he said, "We the archangels are united…" I was almost overcome with the sudden impact of all seven archangels, as a group, entering my force field to amplify the energy transmission.
Photos: (1) Collage of Earth in Large Magellanic Cloud (enhanced). (2) Collage of Moonrise (artist unknown; recolored) and golden spaceships from 2012 © by Hartmut Jager.

LISTEN TO PODCAST: Click on the "Play" button below to listen to the above communication, as recorded live on 3/16/11. This recording was released on I Am Network of Light tape #1018B, for the week of 5/29/11.