Channeled via Phillel on September 1, 2010

HANNIBAL-SUMMALT: Ever have we operated as one, always blended in function, East with West; and now we have spliced ourselves as one through this force field and channel of light. We are Hannibal and Summalt.

All has been building to this step. It is part of the triple magnification of your light. [1] For with our space forces combined and operating simultaneously, interdimensionally through both hemispheres of this planet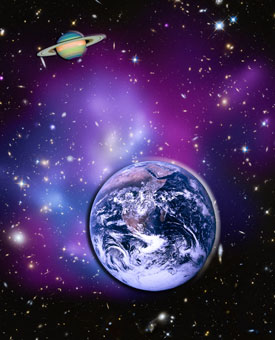 through our light workers united on Earth, we can effect a new level of works as we move into this next phase.

It is part and parcel of rending the veils between dimensions, that you may have the benefit of our combined broadcasting capabilities. All light workers who are attuned to these networks and to this phasing in of new measures for hieronic implantation of light may thereby increase their effectiveness in this crucial time period. The crises evident on Earth demand it.

Will you be part of this hieronic network of pulsated light and projections of truth? That is our question we pose to all able-bodied light workers within this realm. If you choose to serve, you will be used with greater effectiveness than you have witnessed to date.

Receive this power which we translate into your dimensional frequency through the inbuilt Christ hieronic setup within your incarnational force field, anchored solidly by your Christ Self.

The shiftings and the aggravations and the subtle tweakings which you have experienced, and which you are now even experiencing at this moment, are due to this combination of our power network to magnify your light. That is evident to all who have practiced wisdom and discernment in your efforts to be love in action. So, be not concerned that something may be amiss, if you are rightly attuned to this double broadcasting for the triple magnification of your light. [2]

Release the old, embrace the new. Let go and let God. For the Almighty Power of the universe is ready to be infused through the receptive sons and daughters of light. That is why we have suggested to you to rejoice. Be exceeding glad, as the scriptures have proclaimed. [3] For it is the birth of this planet into the New Era. There is no turning back!

Keep your eyes on the goal. Be bolstered in this knowledge that you are transmuting yourselves as quickly and as efficiently as possible within this third dimensional realm as it goes into the fourth dimension and as you anchor your light bodies on Earth.

We are here to assist you in this delicate process. So, look to us and look to all your celestial and etheric teachers who are standing by to guide you every minute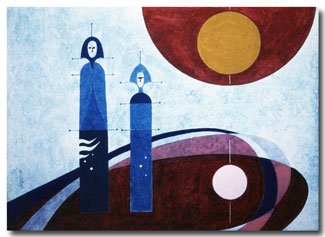 step of the way. Come with us into the Aquarian Age, where you find peace, love, cooperation and coordination throughout this solar system and universes beyond. Is this not the glorious future that awaits you, and now is here and now is within your grasp?

With this broadcast and this message, reverberated throughout the third dimensional realm of this planet, we hereby announce a new fulfillment through our combined spatial commands to uplift you further into this new realm of light.

We are Hannibal and Summalt, one with you and awaiting your reply to serve in this magnified capacity. Hail to the Christ in thee.

Hannibal and Summalt, operating under Sananda's insight and expression of love in action for his return into your midst. Be prepared. As the scriptures have said, he comes as a thief in the night; that is, he comes unexpectedly, when you may be least prepared. Therefore, be prepared at all times to receive his loving embrace, along with ours. [4]

That is sufficient for this moment in time. Hannibal-Summalt, over and out.

SANANDA: This is Sananda/Jesus the Christ. You have heard from my able commanders, who come to you with my orders in hand. Now, my children, obey. Be the light. I am that I Am.
Note: Early in the Hierarchal Board meditation, I was contacted by a hieronic beam, which amplified my projections of the four-step Christ matrix of peace, love, cooperation and coordination. Particularly I focused on the resumption of direct Mideast peace talks. The leaders of Israel, the Palestinian Authority, Egypt and Jordan met today with President Barack Obama in Washington, D.C. Official negotiations begin in the morning.

As the hieronic power gradually accelerated, extraterrestrial technicians from Dr. Hannibal's mother ship came in and out of my auric field, expertly adjusting energetic lines of force. When I was synchronized, my hands were raised to project power and light. It was only then that etheric space commanders Summalt and Hannibal slowly overshadowed me. Summalt formed his sign with my left hand; Hannibal formed his with my right hand.

Eventually I raised both arms high above my head and, with a slow sweeping motion, parted the veil between dimensions. Reaching up to Hannibal and Summalt, I firmly clasped their etheric hands. As I slowly drew my hands downward, the two commanders, conjoined as one materialized energy form, fully entered my auric field and virtually seated themselves in and through my physical body. The power of their combined presence was tactile to my senses, seeming to carry physical mass and weight. I realized instantly that they were initiating me into an entirely new level of hieronic contact.

Several long minutes passed while I was securely braided with their combined light-body forms. They finally signaled they would channel.


____________________

[1] See Sol-O-Man/Mary's communication of August 18, 2010, "Triple Your Magnification."
[2] In recent days, we at headquarters, as well as other light workers in the field, have reported unusual symptoms as the four lower bodies — mental, emotional, astral, physical — have been readjusted, realigned and raised to incorporate the incoming accelerated energies.
[3] See Matthew 2:10 and 5:12. Other recent channelings have echoed this theme of joyful acceptance of the new Christ energies and responsibilities.
[4] See Matthew 24:42-44 and Luke 12:39-40.

Photos: (1) Collage of NASA images by Phillel. (2) Guardians © by Hartmut Jager.
LISTEN TO PODCAST: Click on the "Play" button below to listen to the above communication, as recorded live on 9/1/10. This recording was released on I Am Network of Light tape #1004A, for the week of 11/7/10.