October 21, 2009. HIERARCHAL BOARD MEDITATION. As soon as we finished the Lord's Prayer, I was contacted by a space beam. Rising in vision above the planet, I surrounded the Earth in a white-light dome of protection. This is a visualization that those of other planets in our solar Federation hold for us in these Latter Days, to help secure our entrance into the Age of Aquarius.
From the hierarchal space command, I received: "In this stage two of your light-body adjustment, begun last week, come also new responsibilities. We are drawing you into higher coordination and co-participation with us." [See Hierarchal Board meditation of October 14, 2009, "Attempting a Tighter Fit."]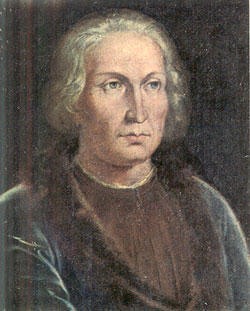 Under the hieronic beam, my light body enveloped me fully. Eventually St. Germain, in his guise as Rama Tault, entered my force field. Several times in recent years, my master teacher has contacted me using this aspect, an incarnation in early Egypt, to signify his guidance of my soul record. This time, I felt it also alerted me to the Hierarchy's focus on the Middle East.
In his vibration as Rama Tault, he manipulated my hands and arms in universal sign language, using a series of movements to initiate me into greater alignment with him for hierarchal projections. During this signaling, I experienced a number of unusual facial transfigurations, which affected also my throat muscles. Waves of quivering sensations washed over me. The buildup of power was so great that I thought initially there might be a vocal channeling.
Then, when the alignment was complete, the Master transformed into his etheric aspect as St. Germain, Chohan of the Sixth Ray of Transmutation. Seeming to sit right in and through my auric field and physical body, he projected the magnificent violet flame to planet Earth.
The power of his overshadowing recalled what I had received in last week's Hierarchal Board meditation, that when I was in better alignment he would be able to work through me with greater force and impact.
His projection lasted several minutes. As he disengaged his lines of force, I asked him, "Do you have a message for the light workers?"
Departing, he relayed: "Expect accelerated planetary transmutation."
Note: The next day, a strong earthquake, magnitude 6.2, struck in the remote Hindu Kush mountains along the border of Afghanistan and Pakistan, shaking buildings in both countries' capitals, Kabul and Islamabad. There were no immediate reports of deaths.
Photo: Christopher Columbus, artist unknown; Naval Museum, Madrid. (Christopher Columbus was an incarnation of St. Germain.)
According to channelings through Nada-Yolanda, incarnations of St. Germain include: Rama Tault, spiritual teacher in early Egypt; Matthias, replacement for Judas as disciple of Jesus; Apollonius of Tyana, Greek philosopher; Christopher Columbus; Count Rakoczy (Count of St. Germain); and last, Francisco Marto, one of the three children of Fatima. His present hierarchal function is as Dr. Hannibal, commander of etheric space forces in the Western Hemisphere.
There is no way I can adequately describe how St. Germain appears to my inner, psychic vision. But this painting of Columbus, though pale by comparison, resonates with me, in this way: The Master appears with shoulder-length silver hair, which literally scintillates with waves of energy. He has electric blue eyes, and is always clean shaven. Cloaked in a vibrant mantle of violet-colored energy, he evokes the majesty and transmutation authority of his hierarchal role as Chohan of the Sixth Ray. (Never once has he appeared to me as portrayed in typical occult tradition.)
When he contacts me in his etheric space function as Dr. Hannibal, usually all I see is a bright, golden light-body form, without distinct features. Although once, in a dream, Hannibal manifested as a man in his mid-thirties, had short dark hair, was clean shaven, and wore a deep-violet, spandex-like space uniform. He also has appeared to me in dreams as Rama Tault and Apollonius of Tyana.