by Nada-Yolanda
ON MAY 10, 1974, THE HIERARCHY ANNOUNCED the birth of the new spiritual I Am Nation. Mark-Age, under the guidance and the direction of Sananda, Prince of the spiritual government of Earth — who had incarnated previously as Moses, Gautama Buddha, Socrates, and Jesus the Messiah of the Israelites — is commissioned to plan and to plant the seeds for this new I Am Nation to come through the Second Coming of the Christ; which is rebirth into Christ consciousness for each on Earth, and the return of the way shower Sananda/Jesus the Christ.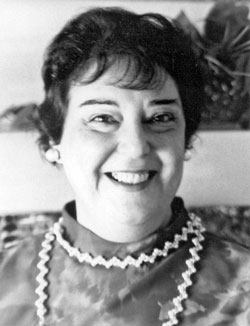 In a meditation in September 1974, through my Nada level of consciousness, Sananda revealed that in his incarnation as Moses he had set a pattern for leading the children of Israel (souls dedicated to the one living God) out of Egypt (material bondage of mortal concepts) through the desert for purification and education (now the Latter Days, or Mark Age period and program) until they were ready to enter the Promised Land (the coming Golden Age of Aquarius).
Then, as now, he indicated to the chosen ones (those who choose the light and thus are contracted to demonstrate the light) what the proper qualifications and requirements are for such a spiritual task. The new I Am Nation must be built upon the purified foundation stones of the old, otherwise the structure cannot stand properly as a bridge from one civilization, nation and vibratory frequency to the next.
The present Latter Days are like unto the time and the works of those Hebrew slaves, freed from bondage and error conditions in Egypt, learning and purifying themselves in the interim stages before being allowed entrance into the Promised Land.
The goals and the standards and the fundamental cosmic laws — which we light workers today must accept and incorporate into our beings — are based on and then transmuted to the next higher degree of spiritual consciousness, those basic Ten Commandments given to Moses when he was on Mt. Sinai (the peak of I Am consciousness).
Dr. Hannibal/St. Germain channeled on July 5, 1961: "The Ten Commandments are spiritual commandments; so said Jesus, so Moses did intend. Jesus said, 'I came to fulfill the law.' Moses knew the meaning of the Ten Commandments, but the people did not. Therefore, the priesthood enforced it physically in order to control the mass debauchery.
"Now we go from physical understanding of the Ten Commandments into a mental understanding of what they really are, and into a spiritual application. So, we go back to the original meaning and the original intention."
LAWS  GOVERNING  I  AM  NATION  CITIZENS
1. I Am Self Cannot Put Material Things First.
Your I Am Self is your individual spark of divinity. Your I Am is that part of Spirit individualized through you to recognize the divine powers, the love and the infinity of Spirit expressed in your finite self. As to the I Am activities in a nation of beings collectively working for the I Am Selves of all, nothing else can be more important; can have any hold (bondage) over you; can claim any priorities, as far as attention, responsibilities, functions, knowledge, works are concerned.
This means that mortal, material, temporary situations and relationships cannot supersede those considerations of spiritual goals, ideals, laws. Only that which reflects spiritual thoughts, words and actions may exist in the I Am Nation.
2. I Am Self Cannot Limit Nature Of God.
To be a citizen of the I Am Nation, to have the Lord God (the laws of God = the nature of good) as supreme over all ideas, events, conditions, developments within that nation of spiritual I Am beings, you cannot limit the power, the interest, the directions of the Lord in any aspect of your life, all of your relationships in the building and the maintaining of this spiritual light body (your own personal one, and the collective nation of all working cooperatively).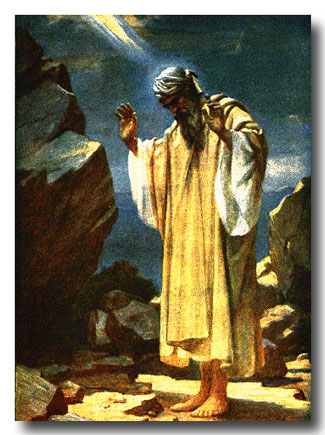 Every problem, impasse, unsatisfactory situation can be, must be, solved by the laws of God in the proper spiritual way and through the I Am level of consciousness and expression.
3. I Am Self Cannot Accept Error.
All that stems from God is good. Any idea that is less than good — than right thinking, right speaking, right action — stems from less than God. Therefore, the I Am Self, which is part of God in each one of us, has only goodness, rightness, perfection. Any other ideas are of our mortal, limited creation, thus not part of the I Am; and cannot be immortal, permanent parts of the I Am Nation.
If you give any credence or attention to anything less than good (God), you deny the totality, the oneness, the perfection, the wholeness of God, and have diluted your full attention to the power and the truth of the light as being the only source of life. As a result, the products or the fruits of your mortal ideas will be less than good, helpful, creative, nourishing to the I Am body and the I Am Nation. From error ideas you create error impressions and works; with error eventually having to be replaced by the spiritual I Am laws and goals.
4. I Am Self Cannot Dishonor Father-Mother God.
The Father aspect of God is the positive polarity of Spirit as the thinker. The Mother aspect of God is the negative polarity of Spirit as the doer. Spiritual thought put into spiritual action produces spiritual offspring. Your I Am Self is an example of the spiritual fruit (child) of spiritual idea (Father) and spiritual action (Mother).
Our Father God is the knowledge of all the laws of our eternal living and being. Our Mother God is the feeling expressor that puts this knowledge into specific actions.
Honor both aspects of God. Respect the need for both polarities to function simultaneously in you individually and to be carried out in the I Am Nation. To have knowledge but no action is to produce nothing of permanent value. To act without knowing the spiritual laws involved is to create chaos and temporary structures; though they may feed erroneously on themselves for thousands of years. Only by using proper thoughts with right actions can the I Am produce lasting results and demonstrations.
5. I Am Self Cannot Kill.
Your I Am Self is Spirit individualized through your consciousness and finite expression. It is eternal. It always has been and will be the only true reality, and shall continue to live forever. The spirit in you, the I Am, transmutes from one form to another, but it cannot die. Therefore, it cannot destroy life force in anything else, either, whether this be a person, a group or a collection of ideas, such as a religion, a nation, a business or a social activity.
Only your own negative, mortal thoughts, guilts or fears can destroy your confidence, energy, desires to reach the I Am state. No one can destroy you. You alone, from within your own conscience, can do that to yourself.
Of course, mortal man can kill. But that is the outer body or form of another being or institution. Outer appearances are not the reality of a person or a condition. Spirit is the only reality and permanence. Therefore, your I Am is incapable of total destruction. It, being Spirit individualized, can only create, build, improve, transmute, regenerate.
Because the Spirit is stronger than the body or the structural form, martyrs, philosophies, religions often become more powerful after so-called death than during the time they are being physically developed.
Spiritual ideas cannot be destroyed. Spiritual activities cannot be destroyed. Your spirit or I Am Self is eternal.
6. I Am Self Cannot Adulterate God's Laws.
The Lord God is the same as the laws of God; absolute and without any deviation, adulteration, dilution. The I Am Self cannot partake of any thought or action which demeans or ignores these immutable laws. To look to any solution or to put any power in some other force but God and His divine laws of being is, in a sense, looking to false gods, illusions, idols or mortal limitations.
Qualifying any sacred oath, responsibility, contract made between your I Am Self and the divine laws of God is adultery: living with, interchanging energy with, deceiving consciously, that which is the holy vow, covenant, knowledge, love and confidence God has created in the form of your I Am Self.
The I Am Self cannot do this. The I Am Self is at one with its Father-Mother God Creator. Therefore, acts of adulteration (idolizing anything less than Spirit) are from lower, lesser levels of understanding and consciousness.
7. I Am Self Cannot Steal.
Your I Am Self is the only reality, the only truth, the only life that exists. In the mortal or material mind of temporal personality, you cannot command Spirit, you cannot steal from Spirit, you cannot scheme for Spirit's attention.
In actuality, the mortal self only can grow, rise up into greater realizations, acknowledgments and experiences of the I Am within. There is no hidden, secret, occult training that can give it to you. You have to earn it, to work hard to get it, to be willing to sacrifice every material, physical comfort and relationship in order to achieve it. No system, no teacher, no guru, no savior or messiah can give it to you.
You cannot keep anything you attempt to steal from the I Am. Your I Am Self, like the Spirit which created it, is impersonal and unmoved by your physical, intellectual, soul-wrenching demands, schemes, plots to steal the spiritual substance of your I Am nation, or of any of the citizens within it (individualized ideas, talents, works).
8. I Am Self Cannot Lie.
Ralph Waldo Emerson said, "What you are shouts so loudly, I cannot hear what you say."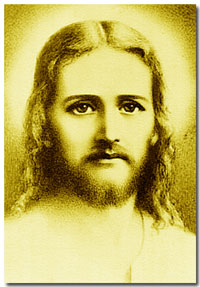 One who is in the I Am consciousness reflects this truth. It penetrates the mind and the feelings of all who come in contact with it. The reverse is equally true. Whatever is in your thoughts and feelings radiates out and affects all with whom you come into contact. Sensitive people (psychics) may pick these things up in advance of others not so trained. But eventually almost everyone comes to sense, to suspect, to "feel" the true status, the innermost secrets of those with whom they associate. The higher you grow in spiritual consciousness and desire, the more this becomes evident.
The I Am Self can only reflect truth, beauty, life, love, joy and all things that are good and creative. If you are not reflecting these states, you are not reflecting the I Am Self; because the I Am state cannot lie.
The other conditions you think about, feel and reflect out are false. Those are temporary mortal conditions; not truth, not aspects of the I Am Self or the I Am Nation of spiritual beings. Because the I Am is Spirit individualized, it can only reflect those characteristics of Spirit Itself. It cannot reflect or reveal less than its true Self. That is impossible.
Thus, by revealing our true I Am state we can influence all others directly and indirectly. They see, know, feel, hear, accept the I Am conditions. The contrasting error conditions in the world and in their individual lives become the lie, and less appealing. Therefore, it is the duty of the I Am citizens of the I Am Nation to reflect all this truth and glory and eternally perfect potential, to help in the transmuting of all mortal error conditions, the lies of our temporary world and lives. The I Am Self cannot lie. It reflects the Lord God, the laws of good, in all conditions, places and times.
9. I Am Self Cannot Envy.
Your I Am Self already has access to everything it needs to express through your individualized soul and body in its present personality expression. Therefore, there is nothing anyone else has gained in talents, good, knowledge, rewards, acknowledgment that your I Am Self can desire. Such thoughts, feelings, needs are the inadequacies of the insecure mortal self, which may covet that which it has not worked for and has not achieved yet.
Insecurity, fear, jealousy, desire to have what someone else has, to try to prove you are as good, as intelligent, as powerful as others merely is lacking confidence that your I Am Self can and will give you what you need, what you rightly have earned, and what you should be expressing for this present time and place.
Whatever you desire first must be built up in your I Am consciousness (thoughts and citizens of your I Am nation) so it can be outpictured and made secure in your state of being. As you think, so you become. See and be your I Am Self.
10. I Am Self Rests Secure & Confident In Fulfillment Of God's Laws.
After all the proper thoughts have been acknowledged by the I Am consciousness, after all the words (decrees) have been spoken, after all the right actions for the proper conditions and relationships have been put into motion, your I Am Self rests in the sure knowledge that Spirit Itself — not only your individualized I Am — will bring into manifestation that which is best and proper for all Its creations equally, in the right time, place and way; for the good, the harmony, the continuing benefit of all equally.
On this we all must wait together during our planning and planting of this spiritual I Am Nation, that nation which is the collection of all our personal thoughts (citizens) and the collective consciousness of all individuals expressing I Am beingness.
The fulfillment of our roles and missions, in this or any other experience, is to express completely all that God desires through us as unique individualizations. Until we reach such completion, we are not living as I Am citizens in the I Am state of consciousness.
Reprint of an article Mark-Age originally published in November 1974, and again in November-December 2020.
PHOTOS: (1) Nada-Yolanda, October 1972, Mark-Age Archives. (2) The Law Given on Mt. Sinai (to Moses) by C. F. Vos. (3) Sananda/Jesus the Christ (colorized), Mark-Age Archives.