by Nada-Yolanda
Editor's note: In this audio recording from 1975, originally entitled "New Energies of Light Cause Both Pain & Pleasure," Nada-Yolanda (1925–2005) urges light workers to bring forth their Christ talents as we face and overcome the torments and cleansings of the Latter Days.
To listen to her original recording, scroll down to the bottom of this entry and click on the "Play" button of the embedded media player. Through the power of sound, tune in to her etheric vibration as Nada of the Karmic Board, Co-Chohan with Sananda of the Seventh Ray of Love and Peace.
THERE ARE TWO SIDES of this present hierarchal program; in fact, of any spiritual program on Earth now. There are the pleasant and happy experiences and fruits; there are the unhappy and painful cleansings and transmutations. You cannot have one without the other. The spiritual student who observes the ways of nature and the laws of God knows for a fact they are both two sides of the same coin.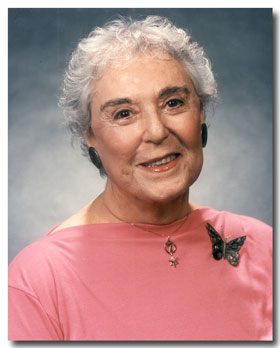 Growth, healing, transmutation, expansion cannot take place without both of these sides being felt. Yet, all the time, in the most well-intentioned program workers, you hear one or the other aspect of this dual need, this dichotomy of spiritual principles, being held up and extolled as the only way.
At one time or another you have heard new spiritual students claim: God is love; therefore, you must never raise your voice, you must never be angry, even in the face of gross injustices or murderous errors. You must never think a thought that is less than lofty principles, regardless of whether your feet hurt or your child is sick or there is no food in the house.
These people smile blandly at everything, even if you just deliver to them the news that an earthquake or a flood took the lives of thousands of people. Really, I am not exaggerating. In many years of full-time involvement in the spiritual program on Earth, I have been with such persons. I call them the cream puffs, the lightweights of spiritual workers. They really accomplish nothing in their own lives or for the overall Earth program.
Of course, having read hundreds of soul records in those years of development, I know many of these individuals are balancing out incarnations and thought patterns of violence and self-hatred. So, they have swung the pendulum too far to the other side.
Now let us look at the other side: the spiritual workers who never get enough cleansing; who never stop complaining about the mortal errors of Earth and the peoples on Earth; who find that everything about the physical dimension and its expressions is horrible, distasteful, wrong, even evil. They are constantly miserable, and they make everyone around them miserable also. That certainly is not spiritual. But, on the other hand, some of their observations are not totally inaccurate, either.
Dichotomy of Change
There is a balance to be achieved. There is a swinging from one side to the other, especially in these Latter Days or the Mark Age period and program. Countless times we have received from the Hierarchy that both aspects, both activities of the laws of God, must be enacted in order to bring Earth through the necessary cleansings, and to implant the new and higher energy of light which represents the Christ consciousness.
I personally do not see a time in this hierarchal program that we will not have to present to spiritual leaders and teachers the information about this dichotomy, these seeming contradictions in spiritual laws applied to material conditions.
For that is actually what we are talking about here. In the changing of dimensions, in the changing of spiritual consciousness, in the shifting from mortal to immortal expression, we experience and bring forth both things: torments and new talents.
We hear people tell us the Bible contradicts itself, Jesus in that lifetime contradicted himself, Buddha did so in his principles and teachings, the New Age channelings contradict one another. I always have to answer that you must take things in the context and the framework of the events involved. That is why I introduced this subject about that type of spiritual workers who blandly smile away any catastrophe, as opposed to that type which finds misery and evil in every activity on the material plane.
Using Jesus as usual as our supreme exemplar, he healed, he loved the sinner, and he forgave his crucifiers. But this same Jesus wept on the hills surrounding Jerusalem for what he foresaw of their future destiny because of their stubbornness in accepting his teachings and the demonstrations he was making as the Messiah prophesied to them. This very same Jesus took a whip to his fellow citizens who made the holy Temple of their fathers a marketplace, an ancient-type stock exchange and bank, a literal mockery of its original purposes.
He wasn't bland in his feelings and thoughts. He wasn't a nonreactor to error, a smiling mystique of a man hiding to himself some secret knowledge. He gave all he had to give. When he had to leave, he left with the dramatic and viable statement and pattern of the crucifixion–resurrection ceremony for this age, our present times.
The crucifixion–resurrection: there is a dichotomy, if ever God gave us one. There is a torment and a talent. There it is: two sides to one coin of Christ mastership.
Cleansings & Separation
Another scriptural reference comes to mind in this same frame of reference, regarding the proper time and place for all divine activities, the pain and the pleasure rolled into one. That is the Gospel of Mark, Chapter 13. Remember when Peter, James, John and Andrew asked Jesus privately when they would know that the ending of the age was upon them? They asked what would be the signs of the time, the marks of the age.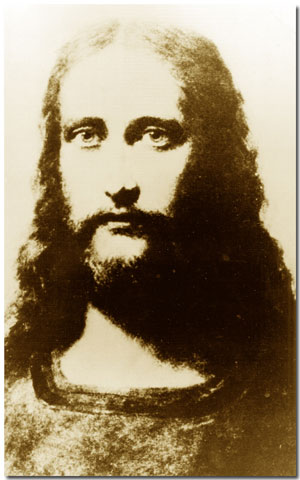 Jesus answered that many would be deceived, even those who were on guard to accept the coming of the Messiah and the spiritual kingdom on Earth:
"Brother will betray brother to death, and the parent his child; children will turn against their parents and send them to their death. All will hate you for your allegiance to me; but the ones who hold out to the end will be saved."
In the last year or so [that is, circa 1974–75] there have been two highly publicized examples of this. We at Mark-Age are aware of dozens of other similar examples, but they haven't hit the newspapers and been a subject to disturb thousands of disciples. Without taking sides, without dealing in personalities, without trying to discern who was right and who was wrong, we would like to use these examples of necessary spiritual action, regardless of the torment and disillusionment involved.
In a prominent Latter-Day movement, a group that attracts millions by their radio broadcasts and their college activities in California, the father of the group had to eject the son, equally famous and prominent, for actions unbecoming a leader of Christian Bible teachings. The father and many ministers of this group declared the son was an adulterer, therefore unfit to be a leader and a teacher of young students and an example of exemplary family life. As I recall the events in the past year, the son eventually recanted, gave up his extramarital affairs, and the father forgave him, accepting him back as an executive in their multimillion-dollar enterprises.
Before examining the spiritual principles involved here, the decisions a spiritual leader sometimes is forced to make, let us look at a similar situation which occurred — to the tune of national headlines, at least throughout the United States — where the mother of a teenage guru from India renounced her son as a playboy. "He is under the influence of bad elements," she stated in a public interview, "has continuously disrespected my spiritual counseling and parental guidance, and has adopted a despicable, nonspiritual way of life."
Both situations are similar. Both accusations, by the parent who professes spiritual leadership, are because persons present themselves as guides and patterns for others, but live lies of their teachings. In other words, as the saying goes: "It is not do as I do; just do what I tell you is good for you to do."
Accepting Spiritual Responsibility
Many of the cream-puff lightweights in spiritual works would say that the parents in both instances are wrong. They should have turned the other cheek. It was nonspiritual of them to see error in their children in the first place. I have been in the position of having to renounce a student of mine whose response to this dual, contradictory type of behavior in her children was: "I only see and dwell on the Christ in them. Nothing they do on the mortal level can harm their Christ Selves."
Of course the mortal personality cannot destroy or harm the Christ or I Am Self. But it sure can delay it from manifesting. And worse than this — at least in my opinion, and as a result of my guiding thousands of New Age souls through this miserable period of cleansings — is that such a double standard in a light worker, a spiritual leader, a teacher of divine laws sends out a radiation and a pattern from which millions upon millions of other souls pick up future mental images and potential plans of action.
From the cosmic point of view — seeing the power of thought; knowing that like begets like; realizing that dirt, error, mischief and the like compound themselves; cause brings about effect — I shudder to see in the future of mankind what is to come inevitably from this type of sloppy thinking, this lack of true spiritual responsibility.
Corruption in powerful figures — whether they be leaders of politics, education, religion, business, or whatever — influences the lives of millions of others, not only in their own sphere of influence and in their own lifetimes but for times to come.
The error that is upon the Earth today, the reason we have a Mark Age period of cleansing and purification at the climax and the closing of this twenty-six-thousand-year period, is precisely because such cream-puff lightweights in spiritual positions wanted only the easy, the pleasant, the niceties, the happy, the loving aspects of divine law. The cleansing, the transmutation, the healing, implanting of the sword of truth aspects are repugnant to their soft spiritual hides. President Harry Truman used to say, "If you can't stand the heat, stay out of the kitchen."
The kitchen of this planet, where we are cooking up spiritual truths to dish out to a starving race groveling here on the material third dimensional plane of existence, gets pretty hot at times. Cream puffs will melt in this heat.
So, I pray and trust that those of you who are part of the Mark-Age Family, in fact all New Age light workers, understand that your projections of light will give off this kind of heat. If you cannot face the heat of this new level of light for mastership demonstrations on Earth, you may be among those who will melt from its intensity. I hope not. We need all the positive projectors and light broadcasters who can firmly link together. Let us pray!
Revised from Mark-Age Meditations audio broadcast #84B, released in August 1975.
LISTEN TO PODCAST: Click on the "Play" button below to listen to the original recording of "New Energies of Light Cause Both Pain & Pleasure" by Nada-Yolanda.
Photos: (1) Nada-Yolanda, 1997, Mark-Age Archives. (2) Master Jesus, artist unknown, Mark-Age Archives.