by El Morya/Mark
El Morya/Mark broadcast the following talk on Mark-Age Meditations (now I Am Network of Light) tape #71B, for the week of February 9, 1975. We published the edited transcript in our periodical in 1976 and again recently in our July-August 2016 issue of I Am Nation News. Listen to the original recording, embedded below as a podcast, and link directly with the spiritual vibrations of El Morya/Mark!
Mark-Age broadcasters, light workers, everyone on and about the Earth: don't panic. There are going to be a number of topics of this nature, of light-worker interest in particular, in which we're going to talk amongst ourselves so as to ascertain just how to handle these things within our own consciousnesses; whereas most of the time we have worked in projecting certain thoughts to the masses as to how they should handle things.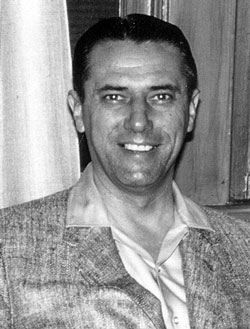 Let's do it a little bit differently this time, and concentrate on how to handle certain situations within ourselves; being aware that as we learn how to do this for ourselves, we are projecting this same thought to the masses, that they do this for themselves under similar or whatever other situations may occur to them. Let's keep in mind as we are working upon our own consciousnesses now, individually as well as collectively, that in so doing we are projecting the same theme to others.
There are many situations in which to apply this caution of: don't panic. Let us examine some of them as they apply to our own lives and as they concern our projections to others. We divide them into three major categories: normal situations; spiritual awakening, development, missions; world conditions.
Let's take them in order as given, and explore them. They will trigger off additional thoughts in your own consciousness; not just this first time, but also any and all additional times, as you meditate on them for yourselves and for others. You will be able to apply the suggested techniques, and to modify them for your own individual conditions and for other people for whom you are working, be they family, friends or light workers, or even the masses in general on the Earth plane or in the astral planes about the Earth.
Normal Situations
DANGER: Whenever you are faced with any kind of danger, whether it be in a car, an accident in the home, someone trying to attack you, anything of any kind where you see imminent danger or where you think there might be danger, don't panic. Remain calm, cool, collected enough to call upon God, through your own Christ Self within and those in the higher planes, to protect you, to take you away from that danger.
Of course, in such situations as well as in other affairs, it might be there's a karmic obligation for you to fulfill, something you have to go through in order to settle a negative karmic condition from this or a past lifetime. But that still doesn't mean you can't ask for protection, for it can be alleviated if such is the situation.
Rather than falling prey to panic, running around not knowing what to do, not being able to think calmly whenever there's any potential danger, don't panic. Give yourself the opportunity, instead, of a clear mind so you can receive thoughts from your high Self and Spirit, from others in higher planes, even from others on your own plane, who are trying to help you to get out of a dangerous situation.
The answer is there in advance. Know that any potential danger you may go through has been known in advance by your high Self. And the way to deal with it also is known, providing you are so at one with your high Self consciousness, with Spirit, with your guides and aides and protectors in higher planes that you allow the thoughts to flow through you, as to what to do about it.
There are a number of these suggestions, but we aren't going to dwell too much on them. They will be sufficient for you to review and to add your own topics so you will know how to handle these things in advance.
As given in our textbook How To Do All Things, you can so condition yourself in advance that any danger or any problem that may arise in the future will carry with it, or at least will bring to your consciousness or will provide for, the countermeasure that will see you safely through it. Work on this in advance, too, for danger and all other situations.
PROBLEMS: No matter what the particular problem, don't panic. Settle back and allow the spiritual thoughts to flow through you, as to how to handle it; or maybe even just let it work itself out. But if you were to panic you might cause additional problems, or prevent it from working out in the proper way. Don't panic, and you will have time for the answer or the solution to work through you or others, or at least through that particular problem. No matter what that problem is, eventually it will be over. You will have much more in your eternal life to live and to work through, long ago having forgotten any and all problems you might have had in this lifetime. Don't panic, and the problem can be solved.
WORRIES: No matter what your worries might be, even if extremely severe, even if they are the most important thing in the world when you are worrying about them, even if it's a case of many worries piling on top of one another, don't panic. Take them one at a time, or ignore them, whatever the case might be, and you will have the solutions within your own consciousness or from others.
HEALTH: Any condition of your health, no matter how serious it might be, don't panic. Many people worry over minor things, about things that never come to pass. Or they read about someone succumbing to or having some disease. There are many diseases and illnesses everyone could have, but everyone doesn't have them. Don't panic, even if you do develop those symptoms. Let Spirit flow through you to bring about the healing. Be it manifested on this plane in this lifetime or elsewhere after this lifetime, there will be a healing.
PEOPLE: Don't panic about situations concerning the family. Instead, keep a clear mind so you will be able to know what to do. You can be instructed by Spirit, your high Self, the high Self of any other person involved within your family. The same thing applies to friends. No matter what their situations or problems might be, don't panic, and the solution will arrive.
EMPLOYMENT: If you have an employment problem, if you're out of a job or want another job, if your income isn't sufficient to pay your bills, don't panic. You will get through this lifetime, those dependent on you will; and you will have not only opportunities in this lifetime but many lifetimes in the future to live without employment being a problem.
FINANCES: We know this is critical with many millions of people on Earth now. But again, don't panic. You can perhaps look back and find many times in your lifetime when you have been faced with financial difficulties. But some way or other Spirit, your high Self always found a way to bring you through it.
Spiritual Matters
The second major category is spiritual awakening, development, missions. Don't panic if you feel you have missed opportunities for such in the past, in this lifetime or in prior lifetimes. Now is the time to be about it.
HEALTH: If you have poor health, don't panic. Realize that Spirit will heal you, if you ask for it and work for it, whether it be in this or the next lifetime.
DEATH: Aging and possible transition (death); many people receive this thought. We know; we've been experiencing it here at times and we know many of you have. You feel that suddenly it's all over; this lifetime is about to end, or your eternal existence is about to end. Don't panic. Turn to your high Self, seek communion with your high Self and with Spirit, knowing that this too will pass and all will be well. Of course, some will be making the transition. But many worry about it needlessly, and don't prepare for it in the proper way, because they panic.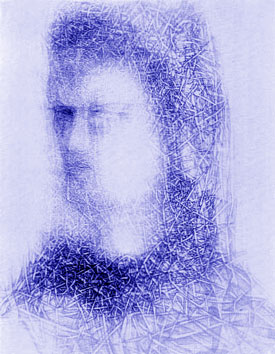 OPPORTUNITIES: If there is a lack of apparent opportunities to be of spiritual service where you are, don't panic. Don't think you don't have time left. Don't think you're going to miss your opportunities. Just relax. Spirit knows where you are. Your high Self knows what you have to do. The opportunities will be presented to you.
ERRORS: Don't panic about any errors you have committed or have believed in during this present or past lifetimes. You will be given the opportunity by Spirit through your high Self to work them out. But want to work them out. And don't ask to know about too many at one time. Don't panic about them, and don't try to work them out too fast.
SPIRITUAL KNOWLEDGE: Don't panic about not knowing enough of spiritual matters now. Just resolve to do the best you can and to keep at it. Don't say: "I don't know enough, so I'll just forget about it." Don't panic if you don't know your soul mission. If you're to know it consciously, it will be revealed to you. Realize that most people don't know what their soul missions are, and won't know in this lifetime. But they still certainly can fulfill them just by doing what comes to them to do, in the best way they can.
SALVATION: Don't panic for family, friends, or the masses in general; that is, don't panic because you feel they aren't going to make it or that you have to save everyone or that no one's going to be saved. Just relax. Spirit has everything in control. Spirit has eternity to do it. Don't panic. Take it easy.
CHRIST CONSCIOUSNESS: As to not expressing the Christ level yet — that is, you don't feel you're expressing high enough spiritually or that you have attained the Christ level as yet — no one on Earth at this time is operating fully in the Christ consciousness. It's impossible, in the third dimensional body, to do so fully. But more and more of us have the opportunity to do it as time wears on. So, let's work toward it. Don't panic or worry about not being in the Christ level now, because it is impossible at this particular time. Let it be sufficient now to strive toward attaining it.
MISSION: Don't panic because you feel you may not have enough time left to achieve your soul mission in this lifetime. Perhaps you don't. Perhaps you have done something which has negated your opportunity. But don't be overly concerned about that. Start preparing for it. Start trying to do your best.
World Conditions
ECONOMICS: Don't panic about the economic conditions of the world; of other nations, of other people. Just see Spirit working through them, using these conditions as lessons for them.
ENERGY: Don't panic about the energy situation. Project calmness to all people in the world. Spirit has the answers. We have to be ready to receive them.
POLLUTION: Don't panic about the pollution. That too will resolve itself if all of us together work at it.
ERRORS: Don't panic about crime, about wars, about famine, about drugs, about any of these things. Spend a little time in your meditations upon each of these things, individually. Project to the masses. These problems will be solved.
DANGER: Don't panic about lower astral forces, error forces, dark forces. Seek Spirit for protection. Don't panic in worrying about calamities or holocausts. Don't panic about health conditions for yourself or others. Light workers often reflect what is in mass consciousness. Project peace to all. Be calm. All is well in the I Am state. So be it.
EL MORYA/MARK, cofounder of Mark-Age, transferred to the etheric realm in 1981. He continues to guide our Mark-Age unit, as well as light workers on the higher astral planes. His metaphysical masterpiece, How To Do All Things, remains our best seller since 1965.
LISTEN TO PODCAST: Click on the "Play" button below to listen to El Morya/Mark's recording of "Don't Panic!"
Photos: (1) El Morya/Mark, 1966, Mark-Age Archives. (2) El Morya, line drawing (colorized) by Owen Morrison, Mark-Age Archives.