Viral Epidemic & Flood
June 20, 2014. DREAMS. Driving an ambulance van in the city, I attempted to save several individuals from crazed hoards of people who were infected by some form of viral epidemic that had gone out of control. At one intersection, an enraged mob swarmed the vehicle trying to break in and do harm. I awoke before the dream resolved itself.
In a second dream, I was sitting in a cafe in downtown Manhattan (New York City), observing the scene outside. It had been raining hard and all the streets had been inundated with several feet of water. To a person sitting next to me, I calmly remarked about the catastrophic flood we were witnessing.
Interpretation: Both dreams represent reactions in mass consciousness (and in the lower astral planes) to the recent hierarchal implantations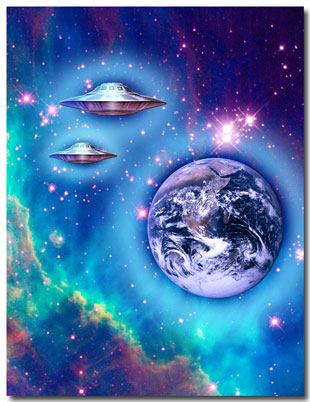 of light during the Mt. Marcy Mission in upstate New York, an area within the influence of the ancient Earth Temple. The spiritual energy projections have stirred up a cleansing within those who remain "infected" with the "viral epidemic" of mortal consciousness, who refuse to accept positive changes and upliftments to move forward with the Christ matrix of peace, love, cooperation and coordination.
Manhattan, of course, represents the congested thought atmosphere of man's collective consciousness in the vicinity of the ancient Earth Temple, on present-day Long Island, where Sol-O-Man/Zolanda presided as high priestess in Atlantis. The catastrophic deluge, evocative of the legendary Great Flood of Atlantean times, signifies the cleansing of old thought patterns in preparation for new Christ awareness. As in Atlantis, so now in these Latter Days. The cleansing also affects devic-elemental kingdoms who resonate to, and react to, man's thought patterns. May all be healed and uplifted into the fourth dimension.
Note: Unbeknownst to me that day, June 20th, the wire service AP reported on a worsening Ebola outbreak in West Africa: "The Ebola outbreak ravaging West Africa is 'totally out of control,' according to a senior official for Doctors Without Borders, who says the medical group is stretched to the limit in responding. The outbreak has caused more deaths than any other of the disease, said another official with the medical charity. Ebola has been linked to more than 330 deaths in Guinea, Sierra Leone and Liberia, according to the World Health Organization."
Also on June 20th, Robert and MariLyn moved on to Stowe, Vermont, the next stop of the hierarchal mission. The very next morning, June 21st, MariLyn reported a disturbing dream that uncannily reflects the same symbology:
"A massive infiltration of a potentially fatal airborne virus invaded the entire area where I was, causing a near panic. There was a lot of activity, the details of which have escaped me. But the gist of it was that every surface was lethal. We could touch nothing or no one. Each person had to go through a scrubbing procedure to be cleansed; every surface of every object had to be scoured, or the object discarded."
Reaction to Hieronics
June 21, 2014. Summer Solstice. I awoke close to 1 a.m. shivering with cold. (The temperature in the house was not cold.) I was a bit unnerved to find myself in this unexpected state; so I got up, turned the light on, wrapped myself closely in my winter robe (in June!), and sat on the side of the bed for about ten minutes, until I warmed up. As I sat there, I realized my symptoms were a nervous-system reaction to strong hieronic projections pouring through me while I slept. When I got back under the covers, I felt fine and rested easily the remainder of the night.
Note: The next morning Larry, who is house-sitting at Robert and MariLyn's next door, reported that at the same time he too had awakened in a "bothered" state, and sat on the edge of his bed for a few minutes before again retiring.
Another Flood
June 22, 2014. DREAM. Driving up to Jellico, as I approached the northeastern end of Elk Valley, I found out that the whole area had been flooded with several feet of water. I was told by authorities at a roadblock that a main water line had broken and the way was impassable. I turned the car around and headed back home.
Interpretation: As with my June 20th dream of flooding in Manhattan, the symbolism refers to cleansings occurring in mass consciousness. This dream, with flooding stemming from Jellico, seventeen miles away, indicates that the infiltration or encroachment of affected thought patterns has neared the auric atmosphere of our force field.
Jellico, a small, economically depressed town on the Tennessee–Kentucky border, represents a mid-level astral plane, comprising a cross section of individuals; various ones may be awakened spiritually, but many are not. The broken main water line indicates the situation is serious, certainly impactful, as spiritual energies pour out from the higher planes to transform mankind. Out driving, I am on a local astral scouting expedition. Authorities (hierarchal agents) are on the job, warning travelers (light workers) of the danger and the impassability on certain routes.
Photo: Collage by author using images of Earth and Large Magellanic Cloud, courtesy of NASA Archives, and spaceships © by Hartmut Jager.