February 23, 2014. MEDITATION. Contacting me via long-distance hieronic relay, Summalt immersed me in his light-body energy field. Simultaneously, he projected an image of a NASA-type lunar or Martian rover. Telepathically he explained how he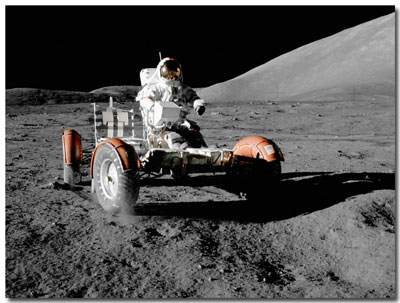 and Dr. Hannibal, braided with my light body, would utilize my incarnational vehicle on Earth during the upcoming Mission to India.

The land rover has four tires, which represent my four lower bodies: mental, emotional, astral, physical. As presented in my vision, each wheel of the rover has an independent suspension and turning capability, and may be operated in tandem or separately in order to navigate the whole vehicle with precision, such as to negotiate difficult terrain or to avoid obstacles. Also, one can envision an articulated chassis that allows even greater mobility.
During the mission, Hannibal and Summalt will coordinate their overshadowing of hieronic projections through my light body and its extensions of my four lower bodies. As an analogy, one master could operate the front two wheels (bodies) while at the same time the other could operate the rear two, in order to steer their energy pulses expertly through an often-confused morass of thought patterns in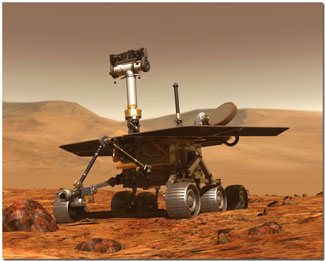 mass consciousness on the astral and physical planes. Thereby they will make the most efficient use of my body vehicle in anchoring Christ light directly onto the physical plane.
The coordinated action of Hannibal and Summalt also harks back to their joint contact with me on January 15th, wherein they braided hieronic vibrations with me and alternated electromagnetic polarities.
They have been able to fine-tune my ability to work with them in this manner due to my Motah training in this solar system for eons of time, but also as exercised for over forty years in this current hierarchal program for the Second Coming.
All during my contact with Summalt, Shasta the puppy lay quietly asleep, stretched out next to me on the couch. Summalt also worked hieronically with her to absorb his projections and to assist her training, as a receptive animal representative, to mesh with the higher implantations of light.
Photos: (1) Apollo 17 Lunar Roving Vehicle (LRV), with Astronaut Gene Cernan aboard, December 1972, NASA Archives. (2) Mars Exploration Rover (MER), artist's conception, NASA Archives.