Channeled via Phillel on March 13, 2013

SHANTAR OF SATURN: Greetings, light workers of Earth. I am Commander Shantar of Tristar command modules, given leave by Dr. Hannibal and Summalt to address you this evening on matters of hierarchal import. We have moved all of our chess pieces into place on this Board of hierarchal action, interdimensionally disposed now to begin the inpouring of light for the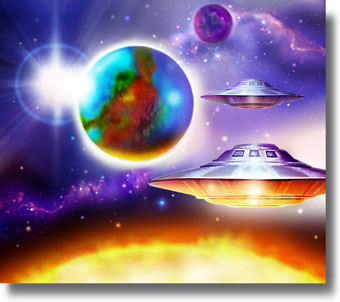 transformation of planet Earth during the heightened acceleration of the Easter/spring cycle now imposed.
I am fully coordinated in these Saturnian transmutation functions with Dr. Hannibal/St. Germain and with Summalt, for we are effecting a polarity-balanced infusion so that your planet will remain in its proper equilibrium during the influx now to ensue. We are under the sanction of the authority of Sananda of ship #10, master teacher of this planet and spiritual ruler over these environs interdimensionally.
We pour through now these implantations of hieronic-amplified light modules. Your receptivity is paramount in order to anchor these vibrational frequencies through mind, body and soul, and the auric environment or thought atmosphere of Earth, under these great pressures to be uplifted into higher light and love in action.
We have a specialized hieronic function embedded within the coding of Tristar Command, and that is why I speak to you on this occasion. For we are able to effect, through this grounding, an impregnation into your very molecular and atomic structure to enhance these transmutation pulses of light into the third dimensional realm.
All is leading you into a new focus on the four-step Christ matrix of peace, love, cooperation and coordination, now to be injected planetwide through these incoming command protocols.
We are under ultimate bidding of the Saturnian Council of this solar system to promote these measures at this time, due also to polarity functions that are being equilibrated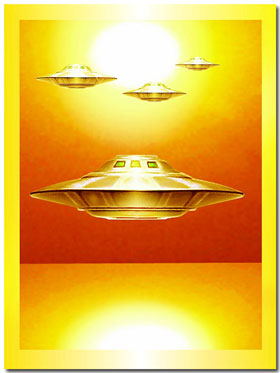 within these cosmic spaces, within the confines known to you as the Federation of Planets. As above, so below. Earth is being fully integrated into these solar system actions. That is why we bring this brief bit of news to you, to expand your awareness beyond the constricted provinces of your planet.
By expanding your awareness, we further insure that you may receive these pulses of light in proper context with the evolutionary advancements that are proceeding for the Second Coming program on Earth. That is another reason why I as an extraterrestrial force of action have been called to make these pronouncements. So, lift yourselves up into the I Am consciousness, which you must demonstrate henceforth in order to proceed with this next phase of the hierarchal plan.
We help to lead you into this spiritual resurrection at this time. So, as you pass through the crucifixion or crossing-out of those mortal patterns which no longer can be valid in this Aquarian Age, we implore you to remain steadfastly focused on these higher patterns of Christ embodiment within this solar system, and now also to be implanted further on Earth.
As with all of my communiqués through this Motah focus, I have availed myself of the opportunity to hieronically embed these fourth dimensional vibrations through this spoken missive, and am grateful for the opportunity that you have intuned for this purpose. For I am here to serve you as your brother in the light of cosmic consciousness. I seek no acclaim, for I claim only eternal brotherhood with my fellow Christs on Earth.
With this injection of light, consider yourselves now prepared to engage with these higher frequencies in a manner to which you have hitherto not been accustomed, but now must incorporate. So be it in truth. Shantar, commandant of Tristar, in triangulation with St. Germain/Dr. Hannibal and Summalt, under the apex of Sananda's command. So be it. Over and out.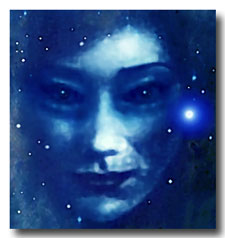 REBEKAH OF VENUS: Dear ones, I am Rebekah of Venusian ethereal realms, come to remind you of the balancing factors that we of more familiar latitudes offer for your assistance in incorporating these higher energies now being injected into planet Earth.* So, call upon me and call upon all those who are joined with me in this assistance for the healing and the rebalancing of your minds and bodies and souls on Earth as we inaugurate this next phase of the resurrection. Be instilled with our Christ light. And so it is. Rebekah of Venus.
Note: Over a half hour into our Hierarchal Board meditation, Rebekah of Venus appeared. Her soothing presence was a balm to my soul. In essence, she gave me an auric balancing, masterfully weaving etheric energies to adjust the frequency vibrations of my four lower bodies. After a few minutes, she completed her task and began to recede. Suddenly I understood why she had come. She had prepared my vibrations for a hieronic contact with Shantar of Saturn, in charge of Dr. Hannibal's special-operations unit, Tristar Command.
Rebekah departed and Shantar entered. He signaled me clairvoyantly with the symbol of the golden four-pointed star. By hieronic amplification, the space commander accelerated my chakra centers and further tweaked my auric vibrations to accept his Saturnian pulses of light. The electromagnetic manipulations also affected my heart rate and respiration.
Eventually Shantar levitated my hands, formed his signature, and then performed universal sign language. As on previous occasions, the graceful arm and hand movements carried the unique imprint of Saturnian mysteries, implanting on Earth in symbolic fashion the message he later vocalized.

_________________________
* familiar latitudes: Within our solar system, the vibrational frequency of Venus is the most compatible with that of Earth. Therefore, in anchoring the fourth dimensional energies of certain higher planets, such as Saturn, we benefit from the assistance of etheric teachers of Venus, who may be more familiar to us vibrationally due to their close association with Earth's spiritual evolution. In a sense, they can act as midwives to help us incorporate the solar system's higher extraterrestrial frequencies as Earth is gradually reunified with the Federation of Planets.
This planetary vibrational compatibility also explains why many space contactees on Earth have a particular affinity with Venusians, and why Earthlings in general have been more accepting of the familiar dome-shaped Venusian spacecraft or flying saucers.
In her addendum after Shantar's channeling of December 26, 2012, Rebekah also had explained: "In many respects, Venusians are so much more familiar to Earthlings; due to our sister association, you may say, planet to planet, contact to contactee. Therefore, when you have made contact with these higher plane sources not as familiar to your planet, we can greatly assist in the incorporation of these higher frequencies through your astral-soul bodies, which recognize our participation more readily.
"Once incorporated through these astral-soul functions that you express on your planet Earth, we can assist in the further grounding of these frequencies through your physical form. We do all this, of course, in complete coordination with your light bodies."

Photos: (1) Surveillance Flight © by Hartmut Jager. (2) Light Ships Arriving © by Hartmut Jager. (3) Cosmic Face © by Hartmut Jager.

LISTEN TO PODCAST: Click on the "Play" button below to listen to the above communication, as recorded live on 3/13/13. This recording was released on I Am Network of Light tape #1067A, for the week of 4/7/13.