Channeled via Phillel on July 18, 2012

SUMMALT: Hail to the Christ matrix within thee, solidified now through these hieronic controls. I am Summalt, on intimate hieronic relay through Conrad protective forces over I Am Nation headquarters. From my formation to yours, we have aligned our energetic wavelengths, and I am augmenting my bandwidth through this focus at this hour to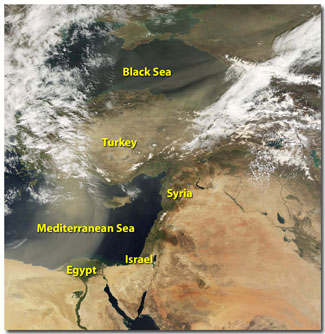 draw upon your strengths as Christs in action for these emergency procedures now engaged within my realms of responsibility as etheric commander in the Eastern Hemisphere.

I bring you into conclave aboard my mother ship #7423. I am stationed in the etheric over the eastern end of the Mediterranean for these ensuing projections to establish peace, love, cooperation and coordination throughout this region. I penetrate from these etheric realms through the astral frequencies, boring down through the lower astral turmoil and into the Earth. I draw upon the strength of all light workers, on all planes, who can assist in these emergency hieronic projections at this critical cycle.*

As you are so aware, I am keeping my finger on the pulse of all activities within these confines of my responsibility in the East. We are developing particulars at this time, also, for your guidance; but much is in flux, so stand by.**

But immediately what you can do is to broadcast these hierarchal countermeasures to bring into focus the needed Christ action throughout this general area of the Middle East. There are dangers more than we can count; and that says a lot, given the sophisticated hieronic equipment at our disposal for evaluating the thought patterns and the decision-making proclivities of mortal man, who in many respects is blind to his spiritual nature, his spiritual responsibilities, his spiritual cleansings, and his spiritual role as a true son of God.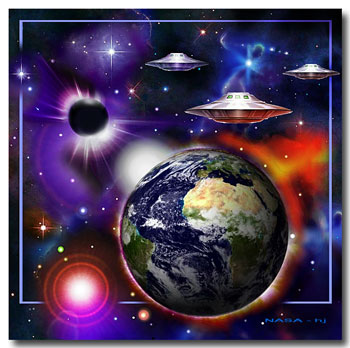 We are combined in this extensive network with a host of forces to provide a secure interdimensional bridge with you for these projections. We have your ultimate interests at heart, and seek to place you spiritually and physically in those arenas where you can be most effective as our grounding agents in these end days. Have faith in Spirit's guidance as you intune your responsibilities for high Self demonstration.

[Summalt suddenly increased the power of the hieronic transmission beam, producing a pronounced electromagnetic-mechanical lock on my vocal cords. My voice and rhythm changed dramatically.]

Just by the fact that I have convened this council aboard my mother ship, in conjunction with your etheric light-forms, shows that we are solidifying our resolve to implant on Earth the highest crystallization of the Christ matrix of peace, love, cooperation and coordination. We lock in our hieronic control, and thus are able to demonstrate unto you the tightness by which we move together as one body of light for Sananda's Second Coming program. We have brought all 144,000 into this blending throughout these realms, and now overshadow you to bring forth the highest results that now can be manifested upon the physical plane.

I am Summalt, with you and with all who serve the Christ within each one on Earth. Keep alert. We shall notify you as necessary. Summalt, Peter of past incarnation, in service to Sananda/Jesus, on hieronic relay augmented from Conrad assistance. Over and out.


CONRAD: This is Conrad team commander. In conjunction with what Summalt has relayed, we wish to assure you that we are attending to your balance. And on advice relayed from Dr. Hannibal, we suggest you do all necessary to preserve and hold intact the frequency modulations of your four lower bodies [mental, emotional, astral, physical] while you are joined in these hierarchal endeavors to add your assistance for these hieronic projections to stabilize the situation in the Middle East.

You are never far from our thoughts, for we have your thoughts monitored and can respond immediately to assist your balance. Conrad team commander, conveying our affection to our team on Earth, over and out.


Note: In our Hierarchal Board meditation, we focused our spiritual projections on the Middle East. On this date, there were two significant bombings that further disturbed the already precarious situation there.

In Damascus, Syria, rebels bombed an inner-circle gathering of President Assad's intelligence officials, killing the defense minister as well as Assad's brother-in-law, and effectively decapitating the government. Analysts predict the autocratic regime may fall within a matter of days, yet they opine that a radical political element could take advantage of the chaos. In addition, there are deep concerns about the recent movement of Syria's stockpile of chemical weapons, engendering fears that Assad, in a last-ditch effort, may use them against his people in the worsening civil war that already has killed over 17,000 people.

In Burgas, Bulgaria, a popular tourist destination on the Black Sea, a suicide bomber killed five Israeli tourists, and wounded many more, who had just boarded a bus upon arrival at the airport. The bus driver also was killed. Israel directly blames Iran and vows to retaliate firmly. The massacre also ratchets up growing tensions with Iran over its nuclear program.

During my projections, Conrad contacted me with a hieronic beam. As he made adjustments in the lines of force, he mentally relayed, "Stand by."

Within minutes, Summalt contacted me, on relay through Conrad's equipment. In the ensuing communication, he described his contact as being "on intimate hieronic relay" because simultaneously he had overshadowed me in his light body. Forming his characteristic signature, he eventually raised my left hand in universal sign language, both to signify his presence to Robert and MariLyn and to form a magnetic matrix for his energy projection. My throat and other spiritual chakras were revved up in stages, in preparation for a vocal channeling.

As the power increased, I was bilocated. The space commander had brought the three of us in our light bodies into hierarchal conclave aboard his mother craft #7423. When the hieronics was fully synchronized, Summalt signaled that he was ready to transmit vocally.

My chakras and nervous system were greatly affected by the power of Summalt's contact, and my physical body shuddered involuntarily when he finished the transmission and withdrew. Within moments, Conrad came online and, as if flipping a switch, instantly bathed my auric and physical system in an all-pervasive peace and balance. Thus, he demonstrated for me personally exactly what he described in his short communiqué: "We are attending to
your balance."

Later that night, I dreamed I was part of a team investigating a forest fire. The symbolism relates to the dangers of the thought atmosphere in the Middle East, but also may signal the potential energy overload to my own physical nervous system, and the need to be watchful of my balance during the emergency hieronic projections.


Supplementary reading: To work effectively with these emergency projections, it would be helpful to review the following:

Hieronics
Landing Light, Chapter 7 on "Space Beams" 

____________________

* See commentary.
** This statement refers to Robert and MariLyn's preparations for the Eastern European Mission this September. A proposed itinerary includes Russia, the Ukraine, and Turkey, but may be subject to change if all conditions are not favorable.
Photos: (1) Eastern Mediterranean, NASA Archives. (2) Guardians of Earth © by Hartmut Jager.

LISTEN TO PODCAST: Click on the "Play" button below to listen to the above communication, as recorded live on 7/18/12. This recording was released on I Am Network of Light tape #1050A, for the week of 8/12/12.