In our meditation projections we often have turned to the theme of an East-West linking of lights, joining with our fellow spiritual servers throughout the globe to produce positive results for the Second Coming program. This has been true in our personal and group meditations since the very beginning.

For example, in one of the seminal experiences of her spiritual development, Nada-Yolanda had a profound meditation on January 15, 1959, in which the master Jesus transported her on the inner planes to several locations, including to the Himalayas. In her spiritual diary, Yolanda wrote: "Quickly I was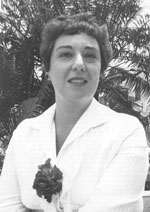 transported to Tibet. There were lamas living in a temple high in the mountains who were expecting me. They knew me on sight and took me to the Book of Records, showing me my name written in it. Then we sat and drank bowls of tea together in ceremonial fashion."

Right now, whether we are situated in the East or the West matters not, for in the Christ-light body we are forever linked as one body, one light brigade. The thought atmosphere of our combined East-West linkup exercises and draws upon the strengths and talents of each one, regardless of spiritual pathway, creating a global aura to raise the Earth's vibration. This is illustrated in another experience that Yolanda had on April 2, 2001, which relates to her earlier one of 1959.

"As I rose into my light body," she wrote, "[Archangel] Uriel asked me to enter her force field. . . . When I did, she took me to the Himalayas, and there I connected with the highest priests of Tibet, some who are no longer in the physical body but who are known to and converse with the few that are left in the physical body. . . .

"The destruction of all spiritual matters in Tibet by the Chinese Communists has been suicidal, because as with the Judas element of mankind, this negativity reveals itself and destroys itself — commits suicide literally. Presently, this is happening in Red China with the persecution of millions of their citizens who are not a physical threat but are a spiritually-minded group (Falun Gong) who wish to bring higher consciousness to the people there, as is going on in the rest of the world at this time.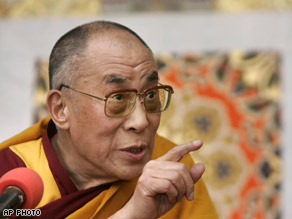 "In a sense, the Dalai Lama, who fled Tibet in 1959, knows this is the truth. In his worldwide travels, he has been saying that the positive side of his exile is the opportunity of Spirit to share the secret knowledge of Tibet with the rest of the world. Spirit has many ways of accomplishing Its goals. They are not always understood or accepted by the mortal consciousness of man. . . .

"Uriel showed me with crystal clarity that the thought atmosphere of these spiritual works over the many centuries is much stronger than any present-day attempts to wipe it out. So, the forces of light will prevail, no matter what the Chinese Communists try to do on the physical plane to eliminate them, even if they kill all the light workers there.

"It is the same work that we light workers are creating by our efforts, even when we are not physically aware of or connected with each other. That spiritual thought atmosphere is what shall destroy the mortal affairs of this planet — in God's good time and way."
Coordination with Summalt

A few years earlier, during her Eastern Hemisphere Mission in 1998, Yolanda had experienced yet another inner plane linkup with Tibetan monks. She recorded the following meditation in Perth, Australia, on September 21st:

"Summalt's master ship #7423 presently is sweeping the atmosphere of Australia to reinforce, first, the cleansing; also, the anchoring of the new energies being projected from the angelic realm via Uriel through the physical presence of my Nada light body. With our conscious cooperation and coordination, this will take place daily until the end of our stay in Australia. . . .

"No one is capable of seeing three-dimensionally the high-frequency manifestation of Summalt's craft. However, there are Tibetan monks who are aware of it and its special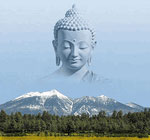 functions. Clairvoyantly and clairaudiently, I observed this small group, who are so secluded in the Himalayas that no other Buddhist sect in that region knows they exist. Even the Dalai Lama has never come into physical contact with them; he may not know that they are incarnated. Certainly the Chinese military, who are systematically destroying the monasteries of Tibet, have no clue that these monks live in high-range caves that are almost impossible to discover and are extremely dangerous to penetrate.

"In my light body, I saw them: about twelve monks in brilliant red robes with golden stars on them. Their black hair was shaved to the back of their skulls, leaving the crown chakra completely bald, with a curled ponytail dangling down their backs. The monks descend into the population whenever one of them dies, in order to select a novitiate of ten or eleven years of age. That way, they maintain their sacred and secret sect to an even dozen. Intense training of this group produces a range of chanting that is not audible to the human ear. That sound vibration connects them with Summalt's ship, so that there is an anchor point on Earth with the etheric masters of the Hierarchy.

"Not any of the legends of channels/sensitives who claim to be taken physically to this hidden monastery are accurate. No one except the twelve is allowed to enter their shrine. Any claiming physically to have done this, and to have been taught by this group, is deluded, mistaking one's astral body with one's physical form. In this elevated state, the two distinct vibratory forms (physical and astral-soul) are often indiscernible even to advanced students of the occult. The astral energies become so accelerated and intense that students, even their teachers, are absolutely certain that their experience has been a three-dimensional, five-sensual one.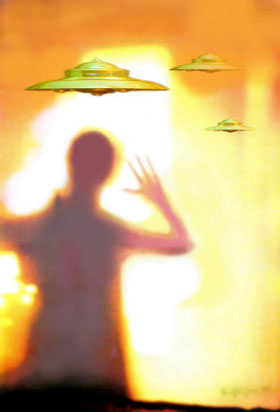 "In many other cases involving contactees of high-frequency, interdimensional spacecraft, the same misperception can occur. These contactees — sincere and honest in their reportings — cannot discern the difference between what is a three-dimensional and what is a fourth dimensional exchange.

"In their rare and unique circumstances, however, what these special contactees do provide are transfers of exchange from the material, third dimensional frequency to the spiritual, fourth dimensional frequency. Usually they have no conscious preparation or any conscious choice. But in their extraordinary service they act as a bridge for the entire race of man. Often they are not aware that they are instruments to demonstrate for the human species how to evolve, how to graduate, into the next range of soul development. Humanity finally must recognize that it evolves through classrooms in an eternal university of life.

"This hierarchal program began at the dawn of the Piscean Age, with the example of Sananda as Jesus two thousand years ago; and it will continue, even if it takes humanity to the end of the Aquarian Age, two thousand years hence. Thus, it could take man of Earth the entire four thousand years to bring about the full manifestation of the fourth dimensional light body.

"After the end of Aquarius, no child of the Creator will be permitted incarnation on Earth unless he or she accepts the instructions and can demonstrate his/her light-body frequency. Those slacking in this educational process shall have to continue to learn and to grow elsewhere — but not in this solar system as we now know it."
Hieronic Exchange of Polarities

Finally, as a launchpad for our East-West linkup, I want to share with you a profound experience I had in a group meditation that I led at our former headquarters in Florida on November 15, 1996. Not only does it complement Yolanda's intunement, above, but also it is a good example of how the interdimensional forces work directly with us. In my diary I recorded the following: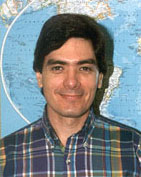 "As I centered myself . . . my force field and chakra centers gradually were brought into higher alignment with my light body. I experienced deep calm, peace, balance and harmony throughout all levels of my being. Then, a space beam was locked onto my crown chakra, accelerating my vibration considerably. I became magnetically connected with the interdimensional network of spacecraft responsible for hieronic broadcasting and monitoring throughout the planet. This web of ships involves those of many planes and planets who are specialized in this work, and also comprises various unmanned hieronic craft that are stationed above key light centers.

"The unmanned craft, for example, are responsible for automatically monitoring activities and vibrations within the thought field of specific groups, drawing from those groups various energies and functions needed to assess spiritual evolution, and feeding into those centers necessary thoughts, inspirations and electromagnetic energies that will assist the overall development and transmutation of group and individual functions. Also, since these craft are interconnected with others performing similar functions throughout the globe, and also between planes, there is a systematic exchange of computerized information and energies from one area to another, relayed via the spacecraft. Thereby balance is maintained throughout the network of light centers; vulnerabilities or weak points are shored up, and strong force fields are reinforced and exchanged.

"In my own linkup, then, I was aware not only of the hieronic grid involving those in manned spacecraft, but also of the unmanned craft hovering in the etheric above I Am Nation headquarters. It was a fully coordinated hieronic broadcast. Moreover, as the power of the space beam increased, my chakras were further stimulated, especially my crown and solar plexus, and I experienced a great deal of heat.

"When the linkup was fully synchronized through my auric field, a remarkable event occurred. Our group force field, sitting in meditation at headquarters, was exchanged with that of another group in the Eastern Hemisphere. Through my hieronic channelship as a pivotal point of contact, the actual force field of that Eastern group — which I felt to be drawn from a Buddhist monastery — was superimposed directly over my auric field and fed into our group consciousness. This hieronic energy feed consisted of the thoughts, vibrations, consciousnesses, and functions of that Eastern group; computerized and integrated, as it were, into a solid ball of white light, to be infused through our auric field and physical cellular structure.

"The overshadowing of this Eastern force field was all-pervading. To me, it actually felt as if there had been a flipping of polarities, a literal exchange of group functions. In energy essence and vibration, we became them, they became us. From our group atmosphere radiated the vibration of that group function now being performed in the Eastern Hemisphere, with its emphasis on passive reception of light, development of subconscious functions, and feminine balance. In turn, our Western function, with its emphasis on the male polarity of action and conscious development of spiritual functions for the hierarchal program, had been introduced via the hieronics simultaneously into whatever Eastern group had been tagged for this exchange.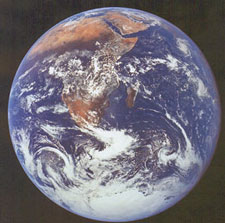 "Indeed, I had the strong impression that some Buddhist master or leader, and perhaps some of his disciples, were consciously aware of and participating in the exchange at that very moment; at the very least, someone was being used there, as I was here, as a contact point to acknowledge and to record this hieronic linkup.

"With the flipping of polarities, the thought field of both groups — that is, the representative spiritual function assigned to that group in its respective hemisphere — was reinforced, reharmonized, resynchronized with the opposite polarity. Thus, our feminine-negative polarity was strengthened, as was their masculine-positive polarity. The exchange thus effected greater conscious-male/subconscious-female alignment with the overshadowing superconscious, I Am presence. The result of the energy exchange would be a strengthened focal point on both sides of the world, East and West, by which to maintain global balance within the planetary thought atmosphere. . . .

"When I became aware of the temporary shifting of polarities and group functions, I immediately set about to channel this special vibration into our group focus, working to coordinate each member here with the hieronic influx of light. The assimilation of the energy, I sensed, was smooth, peaceful, and nonjarring in the least. All the while, I maintained awareness of the space crews aboard the relay craft, who, in conjunction with the computerized functions of the unmanned craft, were coordinating this exchange. Also, I perceived that there were souls on the astral who were participating, in both hemispheres. At times, it seemed as if I could clairaudiently hear Buddhist chanting, as well. The projection lasted about fifteen minutes, after which I brought everyone out of meditation.

"In the sharing afterwards, two individuals expressed that they had experienced strong heat in the meditation. Also, two meditators had felt an acceleration and a realignment of their chakra centers, but could not tell why. One person reported that she had clairvoyantly seen a masterful being enter the room and station himself in front of me. One reported he had strong impressions of an East-West link. To one, the energy was so strong that she had been taken out of the body the entire meditation. I took these reports as confirmation that the exchange successfully had been anchored within our group."

In our meditations, let us link not only with others in our own sphere of influence but also with those in the opposite hemisphere who are expressing other phases of polarity, other aspects of Christ talent and purpose for this Latter-Day program. Interconnected with one another, with our Eastern and Western counterparts, we form one light brigade, one indelible impression within the planetary thought atmosphere, one expression of peace, love and harmony for Earth. So be it.

Revised and expanded from I Am Network of Light tape #947B, for the week of 9/7/08, by Phillel.

Photos: (1) Nada-Yolanda, 1961, Mark-Age Archives. (2) Dalai Lama, AP Photo. (3) Buddha, source unknown. (4) Alien UFOs Yellow © by Hartmut Jager. (5) Phillel, 1993, Mark-Age Archives. (6) Earth, NASA Archives.