Channeled via Phillel on February 10, 2010

HANNIBAL-SUMMALT: Greetings, beloveds of Earth. This is combined spatial command, Hannibal and Summalt.* Our lines of force have infiltrated your planetary environs, connecting your force fields with ours in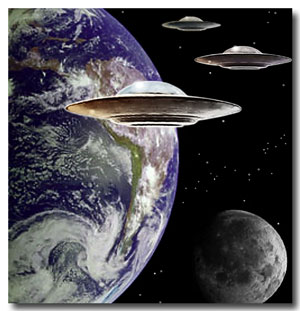 preparation for events to come. It is with great pleasure that we look upon those of you who have aligned your mortal vehicles and selves with higher Self purpose, and thus are encompassed within the I Am presence of all on these higher planes in Sananda's light brigade.

The time is short. The time is nigh. The time for your action to implant on Earth the higher frequency impulses of Christ light may now be securely engaged. This is a run-up.** So, prepare yourselves to externalize good works to instill a higher benefit within the race consciousness of mankind on Earth.

We have instilled within you, within the I Am Selves, a special higher frequency, amplified by our hieronic control, which thereby can seep into all crevices of these realms on physical and astral planes surrounding Earth.

We endeavor to work with all who are of goodwill, which is the will of God, and now will see what you can bear in your life sacrifice to uplift all mankind into the fourth dimension and to prepare this planetary congregation for Sananda's return.

May all be raised up, and still further. For you must be the stalwart crew to stabilize man's tremulous affairs. We must stave off a tipping point through our steadfast anchoring of light through your mind, body and soul.

And so now we bid you peace, for all is done in loving concern for the restoration of I Am consciousness and the reunification of this planet with all other planetary beings and dimensions of light within this Federation of Planets in this solar system. So we come here to aid, and so we assist you in all ways possible to bring you back into this solar system fold wherein Christ reigns, and will reign on Earth forevermore.

I am Hannibal. Summalt joins me in this joint preparatory exercise. Be ye configured now in alignment with us as we seek further implementation through guidance from our master and way shower, Sananda, aboard his master ship #10.

And so we await your response. With blessings we disengage, but remain not afar, for we are with you to see through these end times. We are Hannibal-Summalt through Motah outpost for the externalization of I Am Nation on Earth. So be it. Over and out.




URIEL: This is Uriel of the archangel Ray of Seven. Love and peace and divine rest be with you. We, your angelic guardians, attend a new anchoring of your light bodies on Earth through these combined interstellar programs.

Look up! We are here, and embrace you with our loving liquid light. Uriel, the light of the Seventh Ray, in charge of light-body developments of all on planet Earth. Amen.

EL MORYA: I am El Morya of the Power Ray, in balance with the divine love of the Seventh, to bring through this powerful action. We are one united light brigade, and all my forces on these upper astral levels attend thee. Be alert. Your vigilance is required. My staff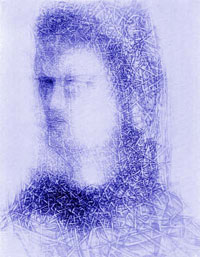 who knows me can plumb the various meanings of this contact. Om. El Morya.

Note: Before the vocal communication, Hannibal-Summalt contacted me with a hieronics beam and projected into mass consciousness a series of high-level energies for balanced, equalized transmutation for the upcoming Easter cycle. (Ash Wednesday, the beginning of Lent on February 17th this year, traditionally signals the start of the Easter energy influx.)

The space commanders amplified their hieronic projection through universal sign language. By a double use of the signing, they also strengthened their energetic lines of force through my auric field and physical body, as the channel, in order to prepare me for the vocal communication.

____________________
* Dr. Hannibal/St. Germain is etheric commander for all hierarchal spacecraft activities in the Western Hemisphere. Summalt, who formerly had incarnated as the apostle Peter, performs the same function in the Eastern Hemisphere.
** The term run-up incorporates a specific code. As a pilot, I always perform an engine run-up before takeoff, to verify that all critical aircraft systems are nominal.
Photos: (1) Earth-Moon-UFOs collage by Hartmut Jager (Earth-Moon montage by NASA; UFOs by Jager). (2) Angel Face © by Hartmut Jager. (3) El Morya, line drawing by Owen Morrison (colorized), Mark-Age Archives.
LISTEN TO PODCAST: Click on the "Play" button below to listen to the above communication, as recorded live on 2/10/10. This recording was released on I Am Network of Light tape #986A, for the week of 2/28/10.