Re-create Eden

The hierarchal channelings in the Mark-Age textbook Evolution of Man, which were received through Nada-Yolanda in 1970, lay out the blueprint of our spiritual, mental and physical evolution on Earth for the past 206,000,000 years: where we, the sons of God, have been; where we are now, and where we are going with our experimentation of life forms in this solar system. The channelings also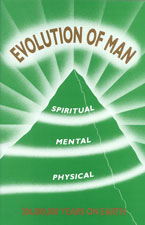 detail our responsibilities for transforming Earth elements.

What I find so fascinating and timely in this information — and the reason I feel inspired by my high Self to share this energy broadcast with you — is that right now we stand on the threshold of a new awakening to our light-body powers and responsibilities as sons of God.

What, you may ask, is going on? None other than the bursting forth of our Christ consciousness — the pouring out of Spirit on all flesh — into our minds, souls and bodies. At long last, we are entering a new octave of demonstrating our Christ mastership. That mastership is to fulfill our commission to re-create a state of Eden, a paradise, on Earth.

Our high Selves and inner plane guides are triggering within us a whole new series of understandings concerning the hierarchal plan to transform both ourselves and the third dimensional elements of Earth. Moreover, if we, as light-worker representatives, are experiencing these enlightenments, then others too are having similar awakenings now to their light-body powers and responsibilities.

During the ongoing cycle of light-body demonstrations, we will achieve a new level of understanding how to reharmonize and respiritualize the very elements of Earth. We actually will begin to do this through manifesting our light bodies.

Now, this will only be the birthing of this transformation, not the fulfillment of it; for the fulfillment of our light-body functions will continue to unfold during the Aquarian Age, after Sananda's return as Prince of Earth in the next few decades. But what we may glimpse in this resurrection of light-body talents and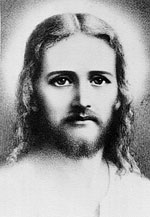 powers is the awareness of what truly lies before us in transforming Earth in the future. Yet, the work begins now with these baby steps.
History of Spiritual Evolution

Before we look ahead to this future, let's return briefly to the past and recall our history in this solar system, so we can get a perspective on the demonstrations ahead of us.

Eons ago, as spiritual beings following our divine urge to go forth and experience God's creation, we came from out of the central sun unto the sun of our solar system. We came here along with devic and elemental kingdoms in order to produce a haven in which all life forms could experiment.

Then, 206,000,000 years ago, we began experimenting with various elements and life forms on the third dimensional or physical frequency of Earth, in order to bring them under our supervision and to teach them how to evolve into the fourth dimension.

In our etheric, fourth dimensional or light-body form, this is proper, for it is our very nature as sons of God to supervise and to govern the lower kingdoms. We do this rightfully, through our light-body form, by entering into the elements so we know how to exercise control over them.

But our problems began when we increasingly became attracted to the third dimensional elements. We were magnetically drawn into physical form, as it were, by our own desires to experience sensual, selfish, self-aggrandizing expression. The final fall of a portion of the race of man into third dimensional experience on Earth occurred 26,000,000 years ago. From that point began our long and arduous climb back into our true status as sons of God.

Since the fall, countless civilizations and societies on Earth have come and gone, including the major cycles of Lemuria and Atlantis. But the Hierarchy of our solar system has persisted in a series of plans to raise man again to Christ consciousness. In the hierarchal program of these Latter Days, we have witnessed the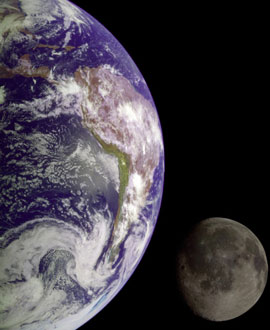 culmination of several major evolutionary cycles, including the 206,000,000-year and the 26,000,000-year cycles, to bring about the second coming of the light bodies on Earth, for one and for all equally.

And now, at this moment of cosmic changeover, we find ourselves rushing headlong into an exciting period of light-body anchoring!
New Responsibility

What comes with this new anchoring of our light bodies is new responsibility to put into action all the spiritual concepts and principles we have been working with in our spiritual growth. Not that we haven't been putting them into action all along, but with the light-body anchoring comes an entirely new level of understanding, a new level of control; and, yes, a new level of commitment to all the things we believe in and hold dear to in I Am consciousness.

More than ever before, we must realize our responsibilities to work directly with the Earth elements so as to transform them, to respiritualize them, to reenergize them with the light. In our consciousness, it is vital that we see no separations between ourselves and the other creations on this planet, both visible and invisible. We are one in Spirit, and are participating equally in the one hierarchal program of Spirit.

Everything we do affects everything else in our planet and solar system; even beyond. Each thought, word and deed reaches out and impresses itself on all creation, influencing it either for good or for bad, depending on the level of our thought, word or deed. Each thought we put into motion has its consequence, for good or bad, because that is the nature of divine law. And we will surely reap what we now sow; just as we are reaping now what we have sown in ages past. So, the time for clear and expert thinking is upon us. The time for divinely inspired action is here.
Transformation by Thought

One of the major responsibilities we shall recognize and accept in the coming years of light-body demonstration, as implied, has to do with the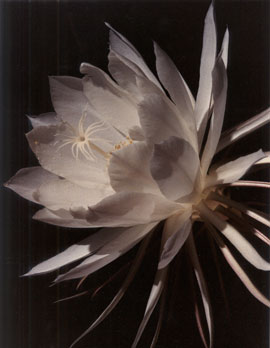 effect of our thoughts on Earth elements. The term elements refers not just to the elemental kingdoms, but also to the other nature kingdoms such as animal, vegetable and mineral, including the fundamental elements of the physical planet itself.

Here is an inescapable cosmic truth: all elements within any creation contain thought patterns. In Evolution of Man, we are told that from the very beginning of their incorporation into third dimensional matter, the elemental kingdoms of this planet have been impregnated with thought patterns. But here's the rub: since the beginning of our error patterns on Earth, we, the race of man, have impressed much negative energy, confusion, disturbance and chaos into these elements. This has been going on for eons.

Not only that, but since we partake directly of the elements in their various forms — animal, vegetable and mineral — we have ingested into ourselves, even unto our cellular structure, these very same thought patterns. We are imbedded with them. The very air we breathe is inculcated with the thought patterns that have existed there from time immemorial. Think about this the next time you breathe. Think about your intimate interaction with elements the next time you eat, drink, put on your shoes, touch a tree, or take a bath. Think about this the next time you think!

The beauty of this symbiotic relationship with nature — and here I include the intimate relationship we have with these other kingdoms on any and every plane, planet and dimension of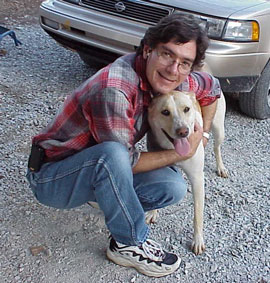 the universe — is that error patterns can be changed by thought. Since all was created by thought, all can be changed again by thought. It is cosmic fact that higher thoughts dissolve or consume lesser thoughts, or those of lesser energy frequency. This is the key to our light-body work in transforming the Earth planet: reincorporating spiritual thought patterns and energies into all kingdoms, reenergizing them, reconnecting them with their etheric light substance.

Fortunately, we have much assistance in this work. For don't forget, the planet for ages has been impregnated also with the higher thoughts, teachings and manifestations of spiritual teachers and masters. These higher patterns are projected to, and imbedded within, the elemental kingdoms for us to pick up. Just think about this next time you breathe, eat, drink, and so on!

We are here to do this work of transforming the planet through our spiritual thoughts and demonstrations. Only we, who are incarnated here, can do this work on our frequency level. The masters can assist us, stimulate us, inspire us. But we must be the channels and the broadcasters for the higher energies that will raise, and are raising, Earth into the New Age.
Bring Light to Earth

So, where do we start this work? We start with ourselves, with our own cleansing and purification. Guided and inspired by our higher Self and light body, we first eliminate from ourselves any lower thoughts and expressions to which we have been attracted over eons of soul development. We then draw into ourselves,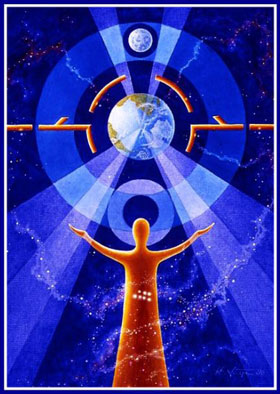 and respond to, the purified elements of our light body.

As we rebalance our own consciousness and lower bodies — mental, emotional, astral-soul, physical — the Earth elements incorporated within our forms likewise are purified and rebalanced. As we raise the elements of our own body and cellular structure, at the same time we raise the elements everywhere on the planet, starting with those in our immediate environment or orbit of influence. This transfusion of light reaches out, ever expanding, to transform Earth and all creations on Earth, including our fellowmen and their body forms too.

Through light, all becomes transformed: mind, body and soul. To Earth we bring again the state of Eden, wherein all creations are in their proper form, relationship and harmony with one another.

We, the sons of God, standing together under Sananda/Jesus as Prince of Earth, are bringing heaven to earth. This is our visualization as we embark on greater light-body demonstrations.

During this time of new birth and resurrection, let us make our commitment to transform the elements of Earth, the elements of our very being, through greater infusion of light. Remember, we are the sons of light. We now bring light to Earth.

Adapted from Mark-Age Meditations (now, I Am Network of Light) tape #314A, for the week of 5/27/84.

Photos: (1) Evolution of Man (1988); (2) Sananda/Jesus, Mark-Age Archives; (3) Earth-Moon composite from Galileo spacecraft, 1990, NASA; (4) Night-blooming cereus (photo by Fred W. Jacobs, used with permission), Mark-Age Archives; (5) Phillel and his dog, Cheyenne, 2000 (she is still with us!), Mark-Age Archives; (6) Angel's Blessing © by Hartmut Jager (used with permission).