New Light-Body Alignment
March 28, 2020. DREAM. Four of my office computers, all running the Windows XP operating system, were cabled together as a single, coordinated station. An expert computer technician arrived to speak with me. Showing me a thumb drive, he wanted to upload a new
program onto my four computers. One of the computers had the required USB slot he could use; he assured me that installing the program on one computer would install it on all of them simultaneously. As he proceeded, I awoke.
Interpretation: The four computers, all running an older operating system, represent the four lower bodies: mental, emotional, astral, physical. Windows XP denotes the lesser vibrational frequencies of this third dimensional Earth life. The computer technician, symbolic either of my own high Self or an agent of Dr. Hannibal's hieronic team, carries the new, higher-vibrational code or program needed to bring my four lower bodies into higher alignment with my light body. With the higher frequencies installed, the new alignment achieved, I will perform more effectively my hierarchal functions during the planetary coronavirus pandemic.
From the etheric realms, the program is installed in my astral body (the XP computer with the USB slot) and thus simultaneously is downloaded into my mental, emotional and physical bodies (the other three computers).
Landing of Light
March 30, 2020. DREAM. At a hospital or clinic, I was part of a healthcare team of a half dozen doctors and nurses who were treating coronavirus patients. Unknown as yet by the others, my role on the team was as spiritual healer and teacher. We had gathered together for a strategy meeting. All of us were wearing white lab coats. When it came my turn to address the team, I emphasized the need also to use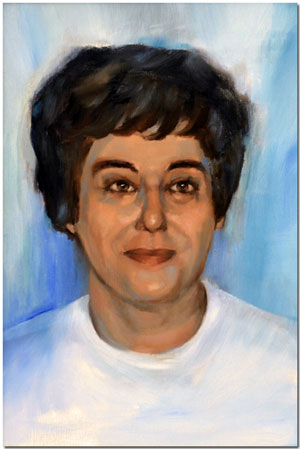 spiritual techniques to heal the soul and mental-emotional patterns of everyone affected by this terrible pandemic. For the karmic causes and consequences reach beyond just the physical manifestation of the disease. The team members were astonished that I spoke with such spiritual authority and revelation, but they listened attentively.
Just then, Nada-Yolanda and Dr. Robert arrived by plane in order to offer assistance. Yolanda was piloting the aircraft and, though it was her first time, she made a passable but bumpy landing. She greeted the team joyously and with great verve.
Teasing her a bit about her somewhat-shaky landing, I leaned over and whispered in her ear a familiar aviation adage: "Remember, Yolanda, any landing you can walk away from is a good one!"
Interpretation: The virulent, negative thought patterns of mankind on Earth, developed over the ages, have given rise to soul conditions in these Latter Days that would allow a physical virus to take hold and to sweep through the population. The coronavirus plague is a sign of the times, a mark of this age of purification prior to our entrance into the New Age. We face a horrible, unprecedented planetary cleansing on the physical, yet we must employ all physical and spiritual healing methods to address not just the outer conditions but also the inner causes of mankind's soul sickness.
Nada and Dr. Robert, arriving by plane, symbolize spiritual reinforcements from the higher realms who are "landing" on the third dimensional plane, manifesting in our vibrational frequency to assist all on Earth during the Covid-19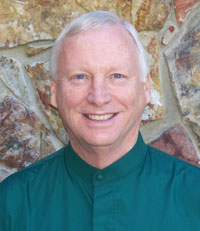 pandemic. Nada of the Karmic Board represents all those hierarchal agents who are helping to guide the soul cleansing of mankind in the Latter Days. Dr. Robert, long the director of Healing Haven functions in the I Am Nation externalization, represents light-worker forces here who are coordinating with the spiritual Hierarchy. (Healing Haven, one of the five divisions of Mark-Age, teaches and demonstrates the best approaches and methods for healing mind, body and soul.)  Likewise, my role as a spiritual healer and teacher is clear.
At this time, given the massive upset, fear and confusion in the planetary thought atmosphere — which includes the physical and the astral planes, where masses of confused souls now find themselves in temporary limbo after a sudden transition — it is not easy to penetrate or "land" higher fourth dimensional frequencies into the third dimensional environment. Hence, Nada experiences some difficulty, yet achieves ultimate success, in landing the plane, bringing spiritual reinforcements to planet Earth. Thank You, Father-Mother God, for Your heaven-sent agents of light, healing and love in action!
Photos: (1) Phillel, 2007, Mark-Age Archives. (2) Nada-Yolanda, oil portrait by Ann Pace, 1974, Mark-Age Archives. (3) Robert H. Knapp, M.D., 2007, Mark-Age Archives.